Former NBA center and current analyst Kendrick Perkins made headlines with his open remarks on ESPN's NBA Today, praising Denver Nuggets' center Nikola Jokic while taking a jab at Los Angeles Lakers' star Anthony Davis. Perkins suggested that Davis needs to reflect on his own aspirations and questioned whether he is content with his current performance. In a surprising comparison, Perkins claimed that Jokic is in better physical shape than Davis.
"It's about Anthony Davis … looking himself in the mirror and asking himself who he wants to be," Perkins said. "… Or should we just accept this is who he's gonna be? … Jokic — and this is no disrespect, this is a lot of credit to Jokic — is in better shape than Anthony Davis. He looked tired last night."
Following the Denver Nuggets' blowout victory against the Los Angeles Lakers in the Western Conference Finals, Perkins made his remarks. While Davis has often been regarded as one of the most athletic big men in the league, Perkins argued that Jokic's consistency and durability should be considered when evaluating their respective fitness levels.
Jokic has played in at least 69 games in each of his eight NBA seasons, while Davis has struggled with injuries, playing in at least 69 regular-season games only twice in his 11-year career.
Related: Celtics' duo Jayson Tatum and Jaylen Brown should BREAK UP and trade for Damian Lillard, insists Kendrick Perkins
Nikola Jokic makes history, named MVP of Western Conference Finals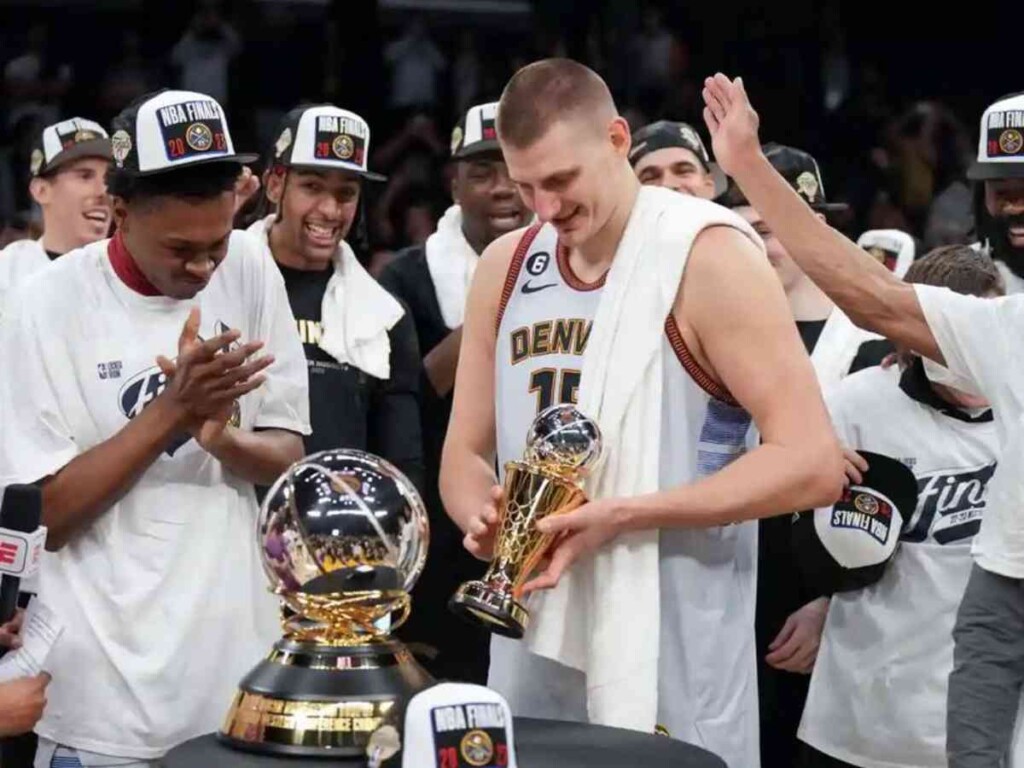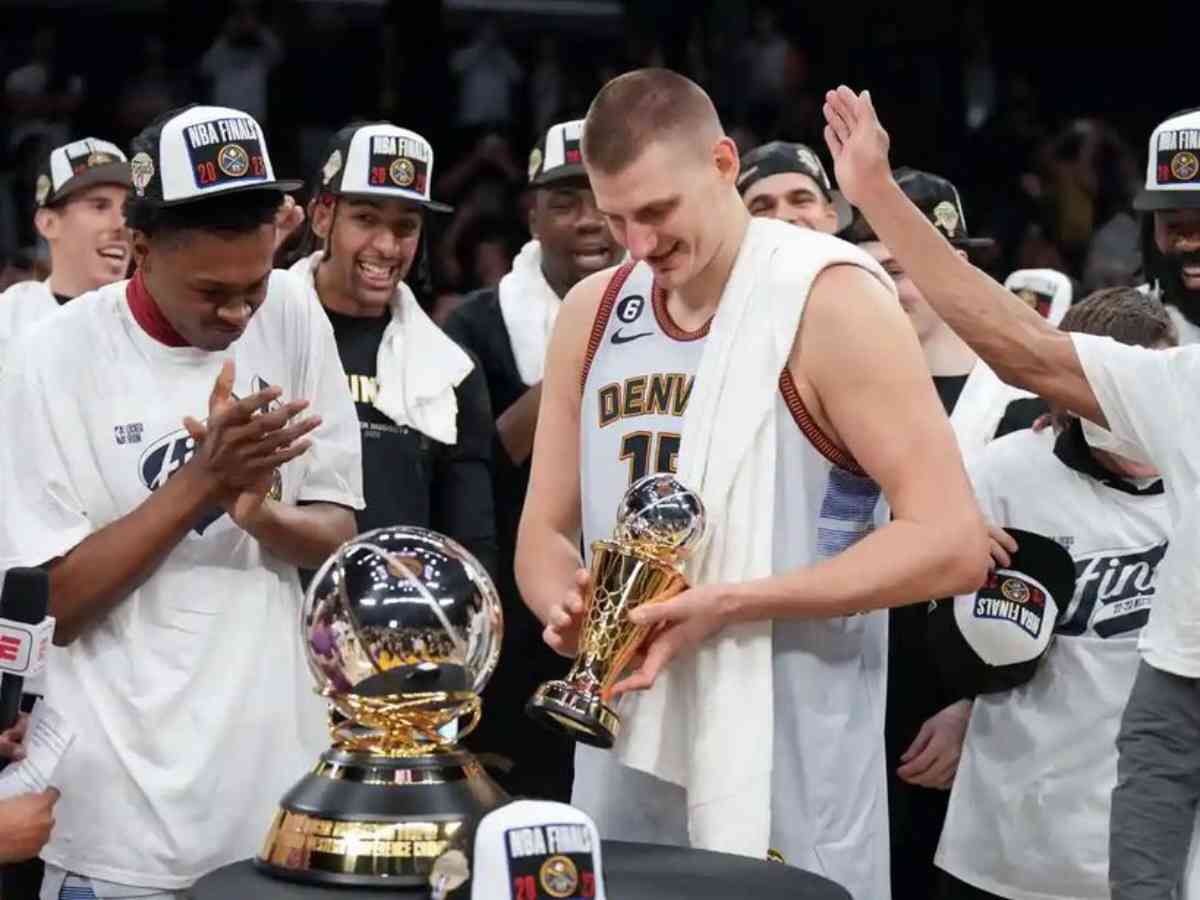 In an outstanding display of talent and leadership, Denver Nuggets' center Nikola Jokic was crowned the MVP of the Western Conference finals in the 2023 NBA Playoffs. The Nuggets swept the Los Angeles Lakers, securing their first-ever NBA Finals appearance in franchise history. Jokic's performance was nothing short of remarkable, as he set a new record for the most triple-doubles in a single postseason, surpassing Wilt Chamberlain's mark of seven.
At 28 years old, Jokic continues to solidify his place among the league's elite players. As a two-time MVP, he has consistently demonstrated his ability on the court, leading the Nuggets to great success. With each passing season, Jokic's impact and influence have grown, and his MVP performance in the Western Conference finals cements his status in the NBA.
Coinciding with Jokic's big achievement, Nuggets legend Carmelo Anthony announced his retirement from the league. Anthony, a beloved figure in Denver, was unable to capture an NBA championship throughout his illustrious career. Jokic is currently in a position to attempt to win an NBA championship, something that Anthony was unable to do.
The Nuggets now await the outcome of the Eastern Conference finals between the Miami Heat and the Boston Celtics. Regardless of their opponent, Jokic and the Nuggets will enter the NBA Finals with immense confidence, boosted by their exceptional performance in the Western Conference finals.
In case you missed it: