The entire NBA community has been talking about the greatness of Nikola Jokic. The Center from Denver Nuggets has turned the last couple of seasons on its head with his gameplay. He has been a tremendous force for Denver. Moreover, his ability to play with the team and create shots has led Denver to play the way they have all season.
The Denver Nuggets drafted Nikola Jokic as the 41st pick in the 2014 NBA Draft. Despite his low pick, Jokic has proven to be one of the most valuable players in the league. However, the fact that many teams slept on him was shocking to many. Quite recently, Serbian sports agent Misko Raznatovic spoke about how he discovered Nikola Jokic by seeing his unbelievably impressive lines in a newspaper.
"So I was reading the newspaper and that one guy in the competition had 29 points and if I'm not wrong 26 rebounds. Next week I was reading the newspaper again and I said let me check. It said 30 points and 15 rebounds. It's not my business, it's the business of my scouting department but I was curious," he said, starting off the story of how he signed Nikola Jokic. "So I call my scout and I ask him about him and it's a silence. He didn't know him."
"I'm the guy who believes in systems, in projections and analysis. I don't know why, I told him I want to sign this guy. So go to his place, find the family and talk with them." he said. "This is the first and last player in the 27-year-old history of the agency that we signed without anybody seeing him."
Related: Nikola Jokic's Contract and Salary Breakdown: How much is the NBA star earning?
How has Nikola Jokic shaped up in his NBA career?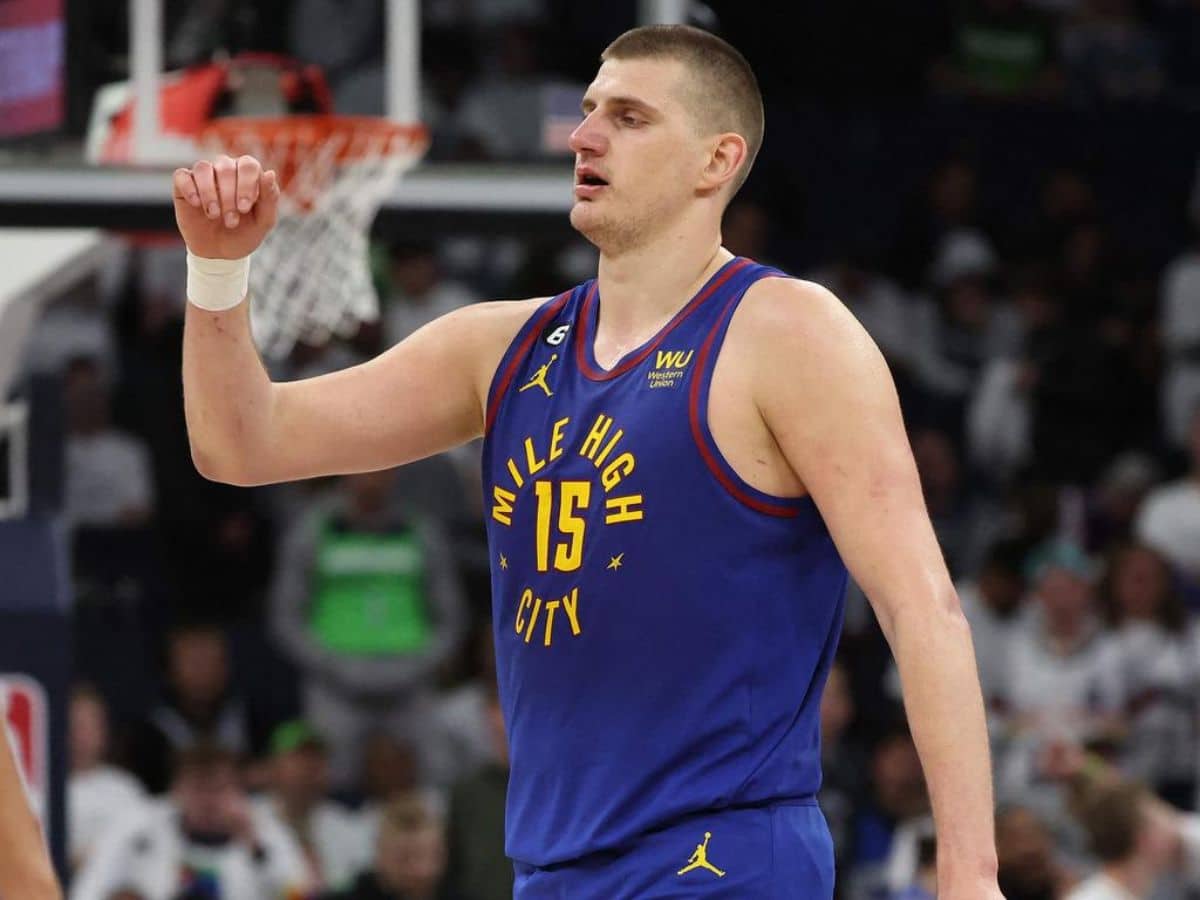 There's no doubt that Nikola Jokic has earned the respect of everyone in the NBA community. He has been the definition of domination, especially in the 2022-23 NBA season. The center, since his rookie season, has a career average of 20.2 points with 10.5 rebounds and 6.6 assists per game. Moreover, he has been awarded the season MVP twice back to back for the 2020-21 and 2021-22 NBA seasons.
Although Jokic missed out on three consecutive MVP awards this season, he was very tight on the race. Moreover, he consistently put up historic numbers during the postseason, putting himself next to Wilt Chamberlain. Needless to say, he has been the face of the Denver Nuggets and has led them to their first NBA Finals appearance. The fortune for the franchise could finally turn to gold in the 2023 season. However, they have a highly spirited team in the Miami Heat led by Jimmy Butler.
After winning Game 1, the Denver Nuggets slipped up in Game 2 as they head to Miami now. Jokic, however, had another impressive 41-point game. The center is averaging 30.4 points per game with 12.9 rebounds and 10.1 assists. It will be interesting to see him come out in Game 3, playing away from home. While Jokic leads his side to win his first NBA championship, fans watch in anticipation to see who comes out on top in the 2023 NBA Finals.
In case you missed: