The Damian Lillard trade saga has finally come to a close. In a report released just now, it has been revealed that Lillard is being traded to the Milwaukee Bucks. He will be teaming up with NBA star Giannis Antetokounmpo. While Bucks fans are overjoyed at the arrival of Lillard in their city, Heat fans are extremely unhappy with the trade.
This is because Lillard had publicly announced that he wanted to be a part of the Miami Heat time and time again. One can only then wonder how the Heat GM, Pat Riley, and his front office messed up so bad.
Riley is one of the greatest coaches in modern NBA history. He has also been decent as a General Manager throughout his career. This slip-up however has made people wonder.
Pat Riley's inability to land Lillard for the Heat has left them uncertain. In the off-season, the Heat lost two role-players and made no significant additions to heir roster. It was expected that the arrival of Lillard would offset these losses and put the Heat on a trajectory to victory.
However, now that Lillard has gone to the Bucks, the Heat front office will have to sit down and have a good think about what needs to be done next to secure the Heat's championship hopes.
Related: Damian Lillard to the Bucks: Giannis Antetokounmpo's BLACKMAIL pays dividends as Milwaukee shock the world
NBA fans livid at Pat Riley for not landing Damian Lillard
Heat fans across the internet are absolutely furious at Pat Riley for not being able to land Lillard. Many fans went out of their way to ask how Riley could've fumbled the trade so hard and even went as far as calling him a senseless old man.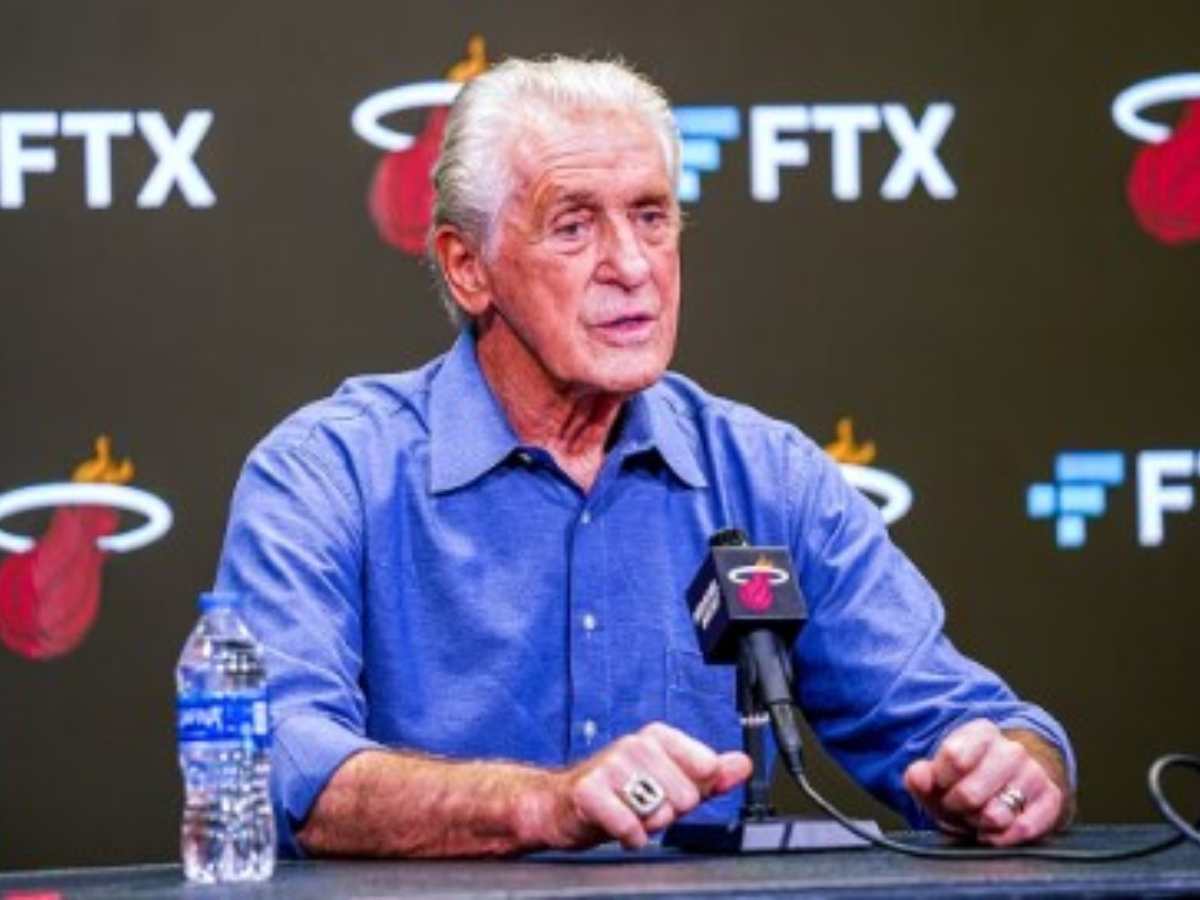 Many took to twitter to vent their frustration regarding Pat Riley's decisions as Heat GM. Here's what they had to say:
The Heat front office need to sit down and have a long hard think about what they want do with the team. As of now, they have no offensive firepower and no elite scoring option. If the Heat fail to wrangle a good trade before training camp starts, these comments are only going to get worse. Lets hope, for the sake of Heat fans, that this is not case.
In Case You Missed:
Do follow us on: Facebook | Instagram | Twitter
Follow FirstSportz on WhatsApp Channel