After the Philadelphia 76ers' second straight exit from the Conference Semi-Finals and consistently terrible performances in the playoffs, the team seems to have had enough. A discussion now arises, which fans never thought would happen, a Joel Embiid trade. After firing Head Coach Doc Rivers, the Philadelphia 76ers might be looking for unimaginable organizational changes. One such unimaginable thing would be a Joel Embiid trade and second, who could he be traded for Kawhi Leonard.
After losing in yet another playoff, the 76ers could be considering the possibility of trading their newly crowned MVP. Despite the desire to trade their star, the team isn't going to opt for any random player in the league. The NBA execs have clearly pointed out that the 76ers are frustrated and not desperate. An NBA GM said, "It would have to be a star, a proven star."
They then went on to add, "They want one player back, an even swap. There are not many who fit that with Embiid." The GM then went on to give a precise answer about who fits the category. They stated, "Kawhi (Leonard) might be the only guy who really fits, a guy they (the Clippers) might be willing to move off of and who would be in the same category as Embiid, a guy (Morey) would even consider. I am not even sure Paul George would fit, it would have to be Kawhi, that is just my guess. That's how strong they are on Joel."
A blockbuster trade with the Clippers will only be on the cards if Kawhi Leonard is the one being discussed. Anyway, any discussion of a Joel Embiid trade seems like a far-fetched discussion at this point.
Related: "Embiid ain't never gone get a ring" – Latest update on James Harden's…
Philadelphia 76ers' suffering resulted in a Kawhi Leonard-Joel Embiid trade discussion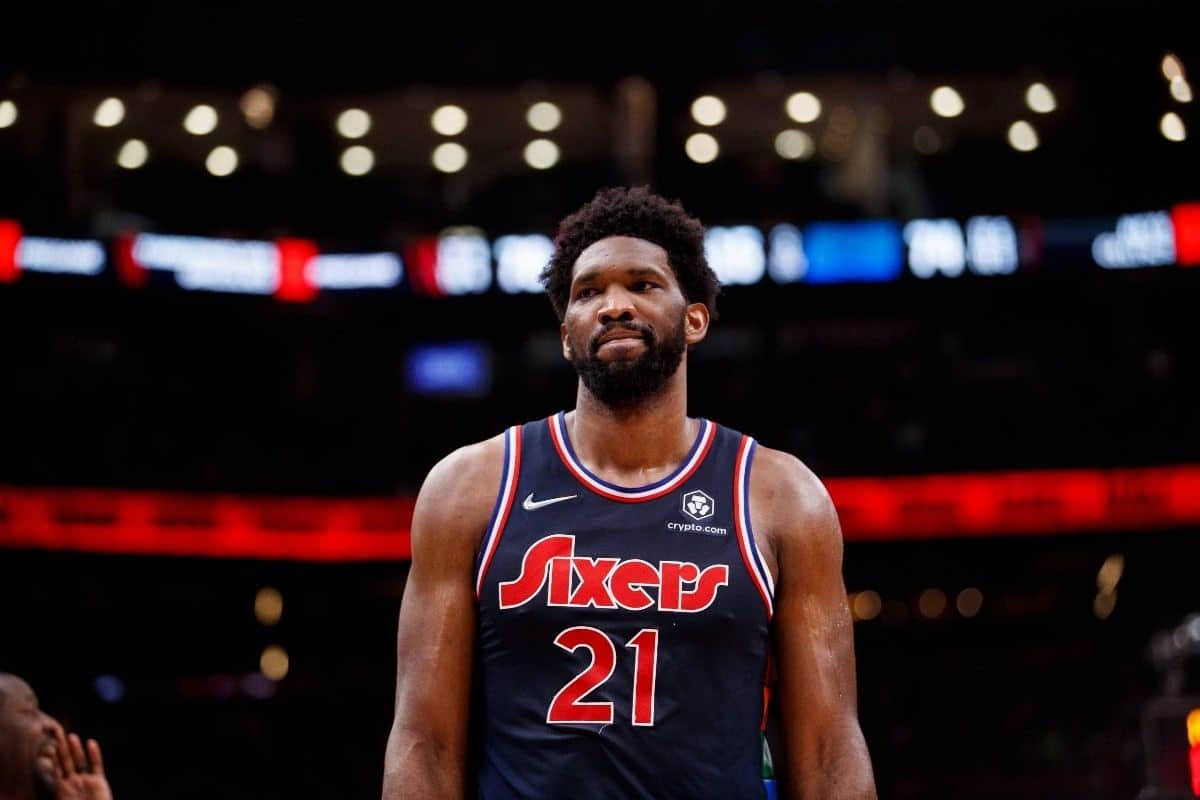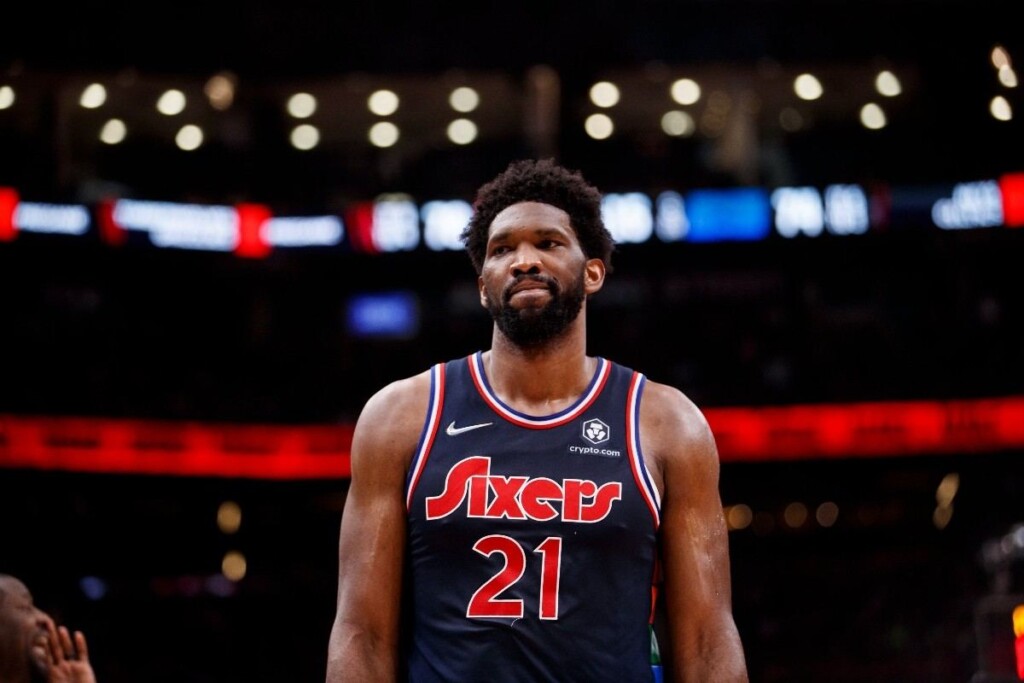 The Philadelphia 76ers have lost five of the past six conference semi-finals that they have been in, being kicked out of the playoffs. The team's desperation stems from the same issue, despite the presence of names like Joel Embiid and James Harden, they haven't gotten positive results. A deep organizational change seems like the only solution to solving a recurring problem. An organizational change that involves their coach, their star players, and their newly crowned MVP.
Despite almost all odds favoring the 76ers this season, they yet again lost in the second round, this time to the Boston Celtics. The series which was extended to 7 games, saw Joel Embiid struggling to have any impact on his team's performance. While on the other hand, the Celtics' star Jayson Tatum stepped up and shone brightly whenever given the chance. In fact, in Game 7, Tatum put up historic numbers with a 51-point performance.
Even the likes of Joel Embiid and youngins like Tyrese Maxey and Tobias Harris brought about no positive change. At this point, a big change could very well be on the cards for the 76ers as fans will closely watch.
In case you missed it: