Rajon Rondo is one of the most aggravating veterans in the NBA who is known to wear his emotions on his sleeve. Be it with his punches on Chris Paul or perhaps him pushing an accuser in the parking lot, the Cavaliers guard never seems to hold back. But in 2020, July 28th even his girlfriend joined the act as she brutally punched another woman in her face, in an apartment's parking lot.
In a resurfaced video, Rajon rondo, his girlfriend and another woman were involved in a heated altercation. Moreover, the reason was even more absurd as the fight broke out because of a parking space.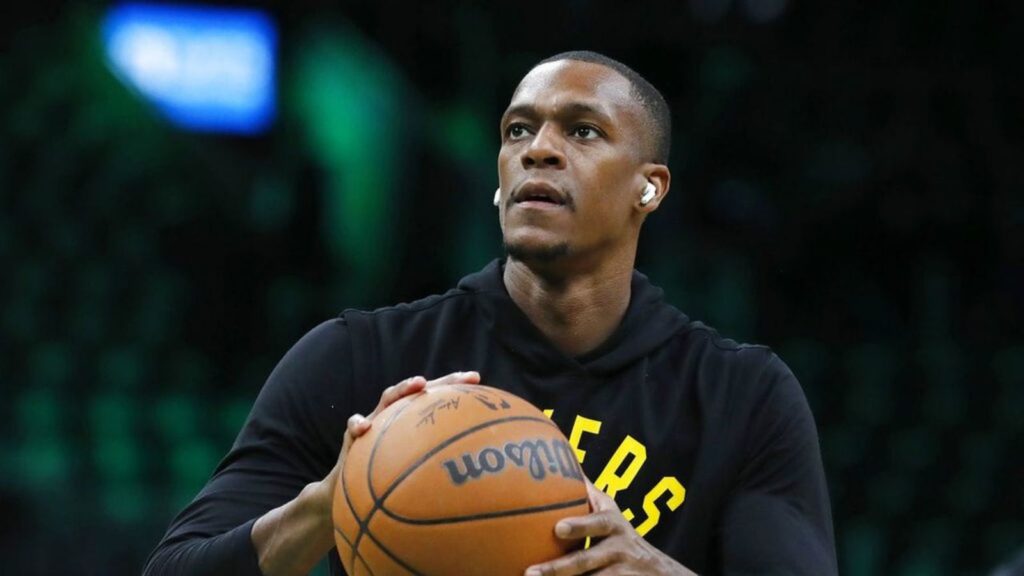 Also Read: Heat star Jimmy Butler just set an NBA record against the…
Rajon Rondo nudges accuser in front of the car 
The victim named Toktam Jorshari claimed that Rajon rondo's $300k Rolls Royce was parked in a handicapped space and when she entered the parking lot, the 2020 NBA Champion was worried about how close Jorshari's car was parked to him. 
In video of the alleged incident, which does NOT contain audio, you can see the whole scene unfold. Jorshari entered the parking structure and had an animated conversation with Rondo and his GF. At one point, Rajon Rondo's GF got on her phone and that's when Jorshari got close to her and seemed to shout something.
The 2020 NBA Champion then appeared to put his elbow into the woman's body and nudge her into the front of her car. Rondo's GF then lunged at Jorshari, but Rondo briefly held her back. Suddenly, though, Rondo appeared to let her go and that's when the fists started flying. Safe to say, it felt like the punches thrown really landed on the face of the accuser.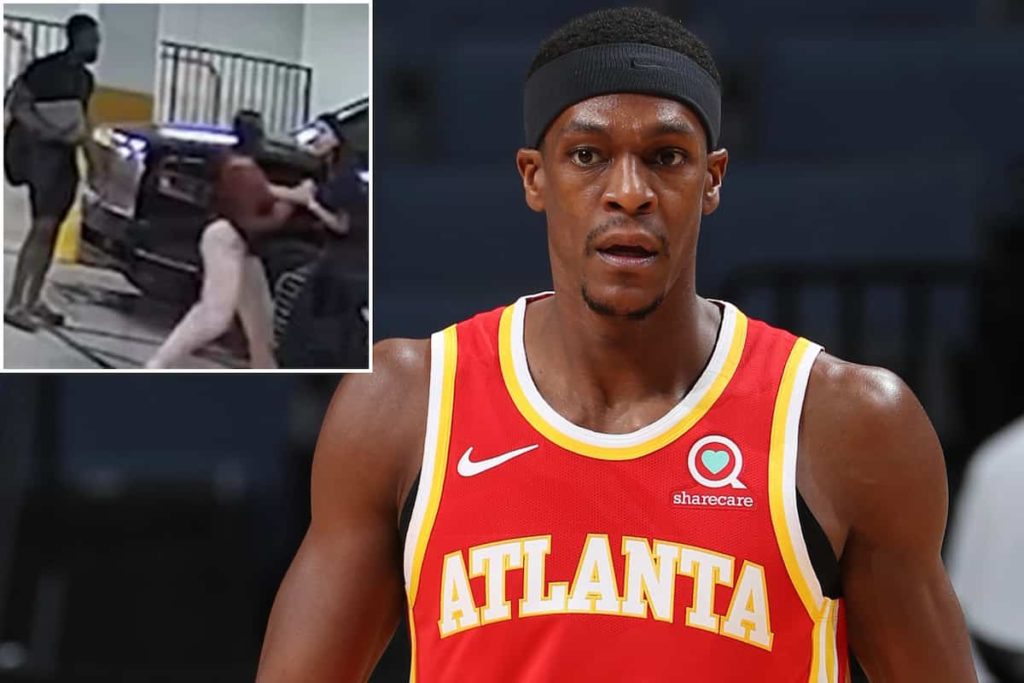 In a lawsuit filed by Jorshari, she claimed that she has endured several injuries. To those who are not aware she sued both Rajon Rondo and his GF for assault and battery, infliction of emotional distress, and conspiracy. She's seeking unspecified damages in excess of $1 Million.
Also read: Karl-Anthony Towns reacts to 'unspeakable' Buffalo shooting-hate-crime which targeted BLACK community
Also read: "Celtics in 6" Chris Broussard believes Jayson Tatum is going to…