The NBA trade deadline is still rather far away, but that hasn't stopped trade rumors from flying around. One team that finds themselves at the center of these trade rumors is the Chicago Bulls, and for not so good reason. Despite being led by the trio of DeMar DeRozan, Zach LaVine, and Nikola Vucevic, the Bulls currently sport a 13-18 record that is good for 11th place in the Eastern Conference.
The Chicago Bulls are experiencing some dysfunction with regard to team chemistry and accountability (13-18). Rival executives feel that if things don't change this season, star guard DeMar DeRozan may ask to be transferred.
So far the Chicago Bulls have been disappointing, and as a result, nearly every player on their roster has been referenced in trade speculations. DeRozan is undoubtedly the player that everyone is most eager to get. A trade request from DeMar DeRozan would be a potentially fatal blow to the roster for Chicago, which has already been coping with superstar Zach LaVine's ever-growing estrangement from the franchise and Lonzo Ball's injury.
According to reports, the Bulls players engaged in a heated discussion during halftime of their team's 150-136 loss to the Minnesota Timberwolves, with several teammates directing their annoyance at DeRozan. However, it appears that tensions between DeRozan and LaVine are not limited to just those two players.
Also Read: "Dumbest play EVER," Colin Cowherd LASHES out at the New England Patriots following their humiliating loss to the Las Vegas Raiders
DeMar DeRozan, Bulls lose to the Timberwolves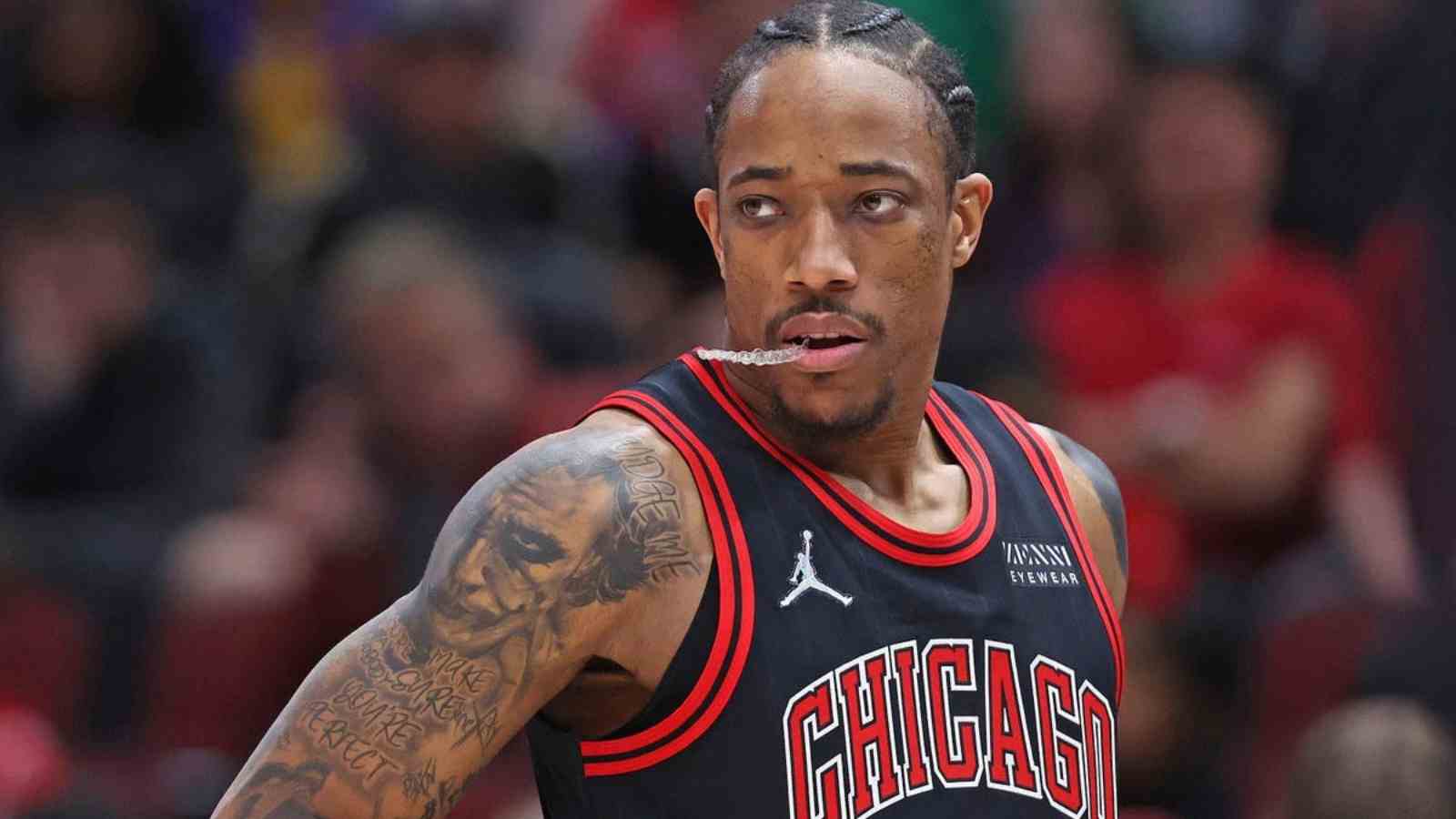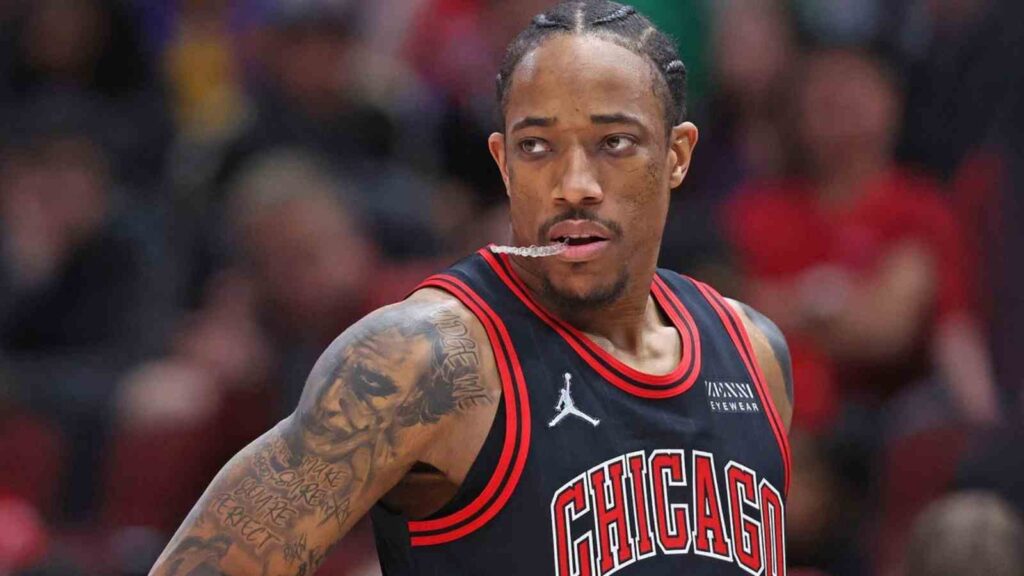 The Minnesota Timberwolves defeated the Chicago Bulls 150-126 on Sunday night, with Anthony Edwards scoring 37 points and dishing out 11 assists for season highs. Despite missing four regulars, D'Angelo Russell contributed 28 points after sitting out the previous two games, and Minnesota made a season-high 23 3-pointers to defeat Chicago.
Due to a sprained left ankle, Rudy Gobert missed a second consecutive game. Top backups Jordan McLaughlin (left calf strain), Taurean Prince (right shoulder), and Karl-Anthony Towns (right calf strain) were also absent due to injuries.
Chicago lost its first of a four-game trip, marking its sixth loss in eight games. Since giving up 152 against Detroit on November 3, 1982, the Bulls have given up the fourth-most points in regulation in franchise history. As a result, key players had heated discussions at halftime.
Nikola Vucevic added 23 points and Zach LaVine had 22. As for DeRozan, he is having one of the most successful seasons of his career, averaging 25.9 points, 4.7 assists, and five rebounds. Additionally, he still has one year left on his deal, which makes him a highly desirable trade candidate.
Also Read: LeBron James' Jersey: Why does King James wear No. 6
Also Read: RELUCTANT Jeanie Buss didn't give up on now-improved Russell Westbrook for Buddy Hield and Myles Turner
Do follow us on Google News | Facebook | Instagram | Twitter