In a surprising turn of events during Game 3 of the NBA playoffs, veteran referee Scott Foster found himself in the spotlight, but not for his officiating skills. Known for his controversial calls, Foster became a talking point once again after a collision with Los Angeles Lakers star player, LeBron James, left him with a bloodied mouth in the second quarter.
However, despite the collision was accidental, Foster responded to the incident in good humor. "You've been wanting to do that for 25 years," Foster joked in response to James' subsequent apology. His lighthearted comment provided a moment of laughter amidst the intense playoff atmosphere.
Even Lakers' rookie Austin Reaves joined in on the fun, suggesting that James should have received a technical foul for the incident. While there was no intention to harm the 56-year-old official, the size and momentum of James could have resulted in serious injury. Fortunately, Foster quickly recovered and was able to continue officiating the rest of the game.
Related: Watch: "2 teammates running into each other" – LeBron James leaves Scott Foster BLEEDING, NBA Twitter reacts
Lakers' challenging path to turn the series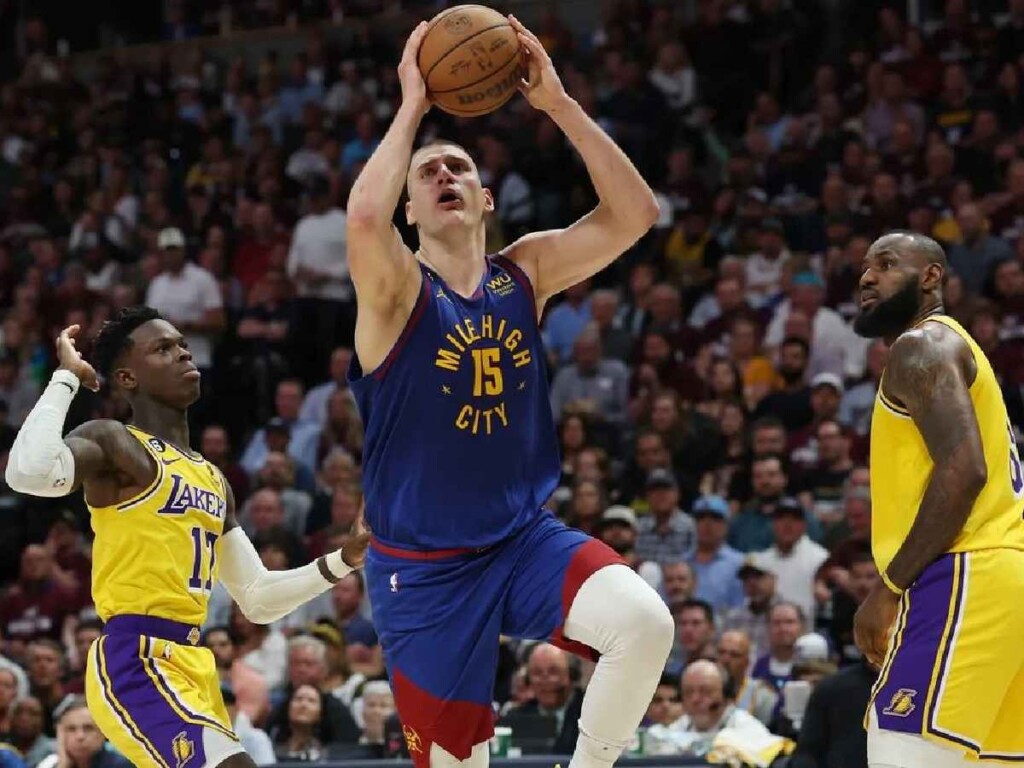 With the announcement that Foster would be the crew chief for Game 3, fans speculated that the Los Angeles Lakers would have an advantage. However, it was the Denver Nuggets who went against the expectations, securing a convincing 119-108 victory. As a result, they now hold a commanding 3-0 lead in the series, leaving the Lakers on the edge of elimination.
Following a narrow loss in Game 1, there was initial optimism among Lakers' fans that their team would bounce back and take control of the series. However, the Nuggets' impressive shooting performance in Game 3, where they shot 50.0% from the field, highlighted the Lakers' struggles to contain Denver's offense. It is clear that the Lakers have not yet found a solution to counter the Nuggets' attack.
Attempting to overcome a 0-3 deficit is an extraordinary challenge in NBA history, and even for a player as exceptional as LeBron James, it appears to be an impossible task. The Nuggets, who had the best record in the Western Conference during the regular season, have showcased their strength and resilience in the playoffs, demanding the respect they deserve.
The Lakers' chances of winning the championship are uncertain as they face the terrifying possibility of being eliminated from the playoffs early. Hopes of a comeback have been shattered by the Nuggets' overwhelming performance and the Lakers' inability to defeat them.
In case you missed it: