Shaquille O'Neal, a four-time NBA champion, is renowned not only in basketball but also as a successful entrepreneur. His post-retirement wealth surpasses his earnings as a pro athlete. O'Neal consistently prioritized looking after those in his inner circle. His generosity extended to both close associates and strangers he encountered, frequently making headlines for his random acts of kindness. Moreover, when assisting those who had been with him since the outset, he aimed to establish lasting opportunities for them.
As per Shaq, football was his primary sport during high school, and he excelled as a tight end, owing to his outstanding hands and foot speed. By his junior year, O'Neal remembered that he had already become a standout player. Nonetheless, a regrettable injury compelled the young athlete to reconsider his career aspirations.
At the Dan Patrick Show, he said, "I actually started out playing football, I was a hell of a tight end. As you know, I have wonderful hands; my hands are impeccable, and I like to punish people. But then a guy your size hit me in my knee one day, I was all bummed out, and my dream came true. I was sitting on the couch, and Jon Koncak signs for $15 million for three years. I was thinking, 'If I can make $5 million doing the basketball thing, I think I am going to switch up now true story."
Shaquille O'Neal's figures were slightly inaccurate, as he was referring to the six-year, $13.2 million contract extension awarded to Jon Koncak by the Atlanta Hawks in 1989. Koncak had been the 5th overall pick for the Atlanta Hawks in the 1985 NBA Draft.
Also Read: "Now you see why Bron couldn't get any help in Cleveland" – Cavs executive Koby Altman's OVI arrest video surfaces online, NBA fans claim he was 'BEYOND DRUNK'
Jon Koncak's infamous NBA Contract: One of the league's ten worst deals in history
Initially, as a rookie, Shaq had signed a four-year, $2.7 million deal and subsequently became a restricted free agent. The Detroit Pistons, who had just lost Rick Mahorn to the Minnesota Timberwolves in the expansion draft, were the first team to present Koncak with this contract.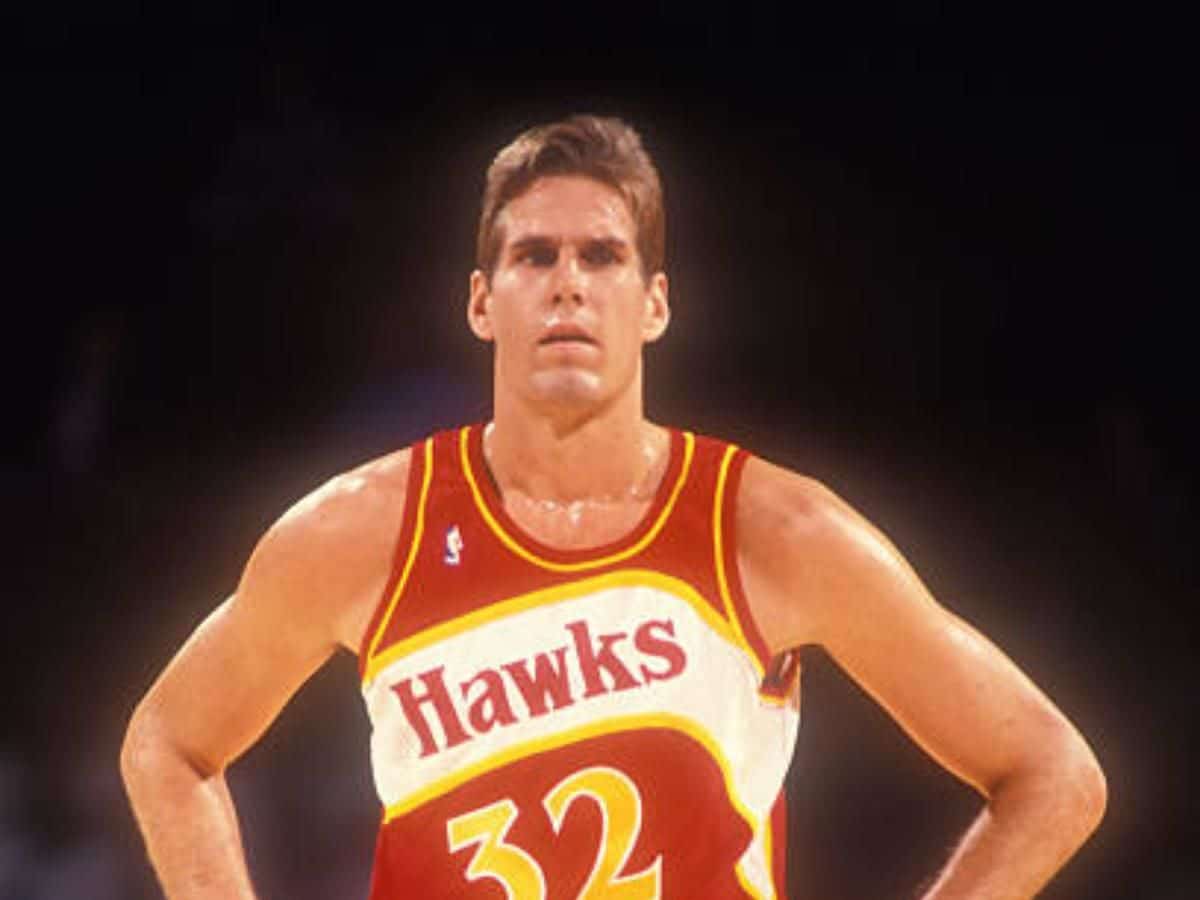 The Hawks chose to match the offer to retain the services of the 7-foot-tall player. It's noteworthy that Koncak had only averaged 4.7 points and 6.1 rebounds in the season prior to his deal. What made it even more remarkable was that his salary exceeded the earnings of both Larry Bird and Magic Johnson at that time. 
This led to him being dubbed "Jon Contract," and the agreement was widely regarded as one of the ten worst contracts in NBA history.
In Case You Missed:
Follow Firstsportz on WhatsApp Channel