NBA stars, according to Golden State Warriors superstar Stephen Curry, had the correct idea if they were offending former President Donald Trump. Curry is one of the several athletes who have engaged in verbal confrontations with the former president.
Stephen Curry is only one of several NBA players who have spoken out against the previous president, as Donald Trump's refusal to support racism, misogyny, and other types of discriminatory hate in America contributed to a significant rift in the nation. Curry previously stated that he would not visit the White House while Trump was in office in the wake of one of Golden State's NBA championships.
This is not the first time Curry has expressed his opinions on the former president. Trump once claimed that he was boycotting games as a result of NBA players kneeling during the playing of the national anthem. Curry believed that what they were doing was appropriate from the other side.
Also Read: "KD hasn't won any title without me.. I have" Shannon Sharpe details how Stephen Curry loves to play alongside young players than veterans
Is Stephen Curry a legendary player?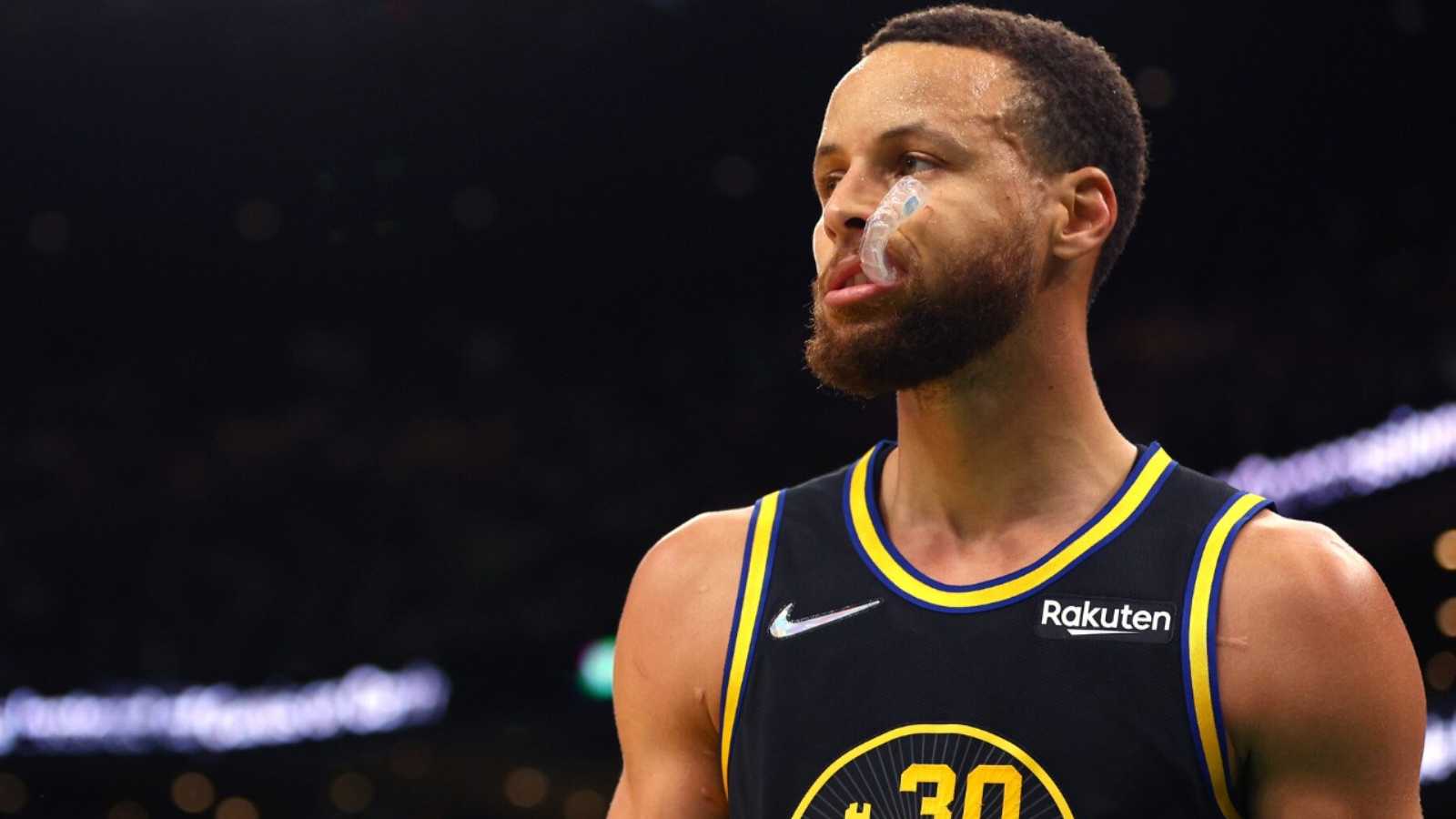 Stephen Curry is regarded as the greatest shooter in NBA history in terms of absolute accuracy despite being relatively undersized. He is also really quick and efficient. His reputation for reliably hitting 3-pointers from at least 30 feet range helped redefine the league. Only 12 players in league history have won back-to-back Most Valuable Player Awards and Curry did that in 2015 and 2016. Curry led Golden State to NBA championships in 2015, 2017, 2018, and 2022 while winning the MVP award for the Finals in 2022. In 2021, he won his second scoring championship, making him the oldest scoring champion since 1997–1998.
Following the Golden State Warriors' win over the Boston Celtics in the NBA Finals in 2022, Stephen Curry received the award for NBA Finals MVP for the first time. In this historic series, he scored 31.2 points per game on his way to his fourth title in the past 8 years. He has consistently displayed incredible enthusiasm over the course of more than a decade, taken every responsibility required to achieve significant team and individual accomplishments, and he is still going strong. Curry's induction into the Basketball Hall of Fame was already likely before to the NBA Finals, and the victory just served to solidify that status. He was also chosen to the legendary NBA squad for its 75th anniversary in 2022.
Also Read: "I m a serial CHEATER myself" Shaquille O'Neal runs away from commenting on Ime Udoka's scandal
Donald Trump is hated by Curry and other athletes around the world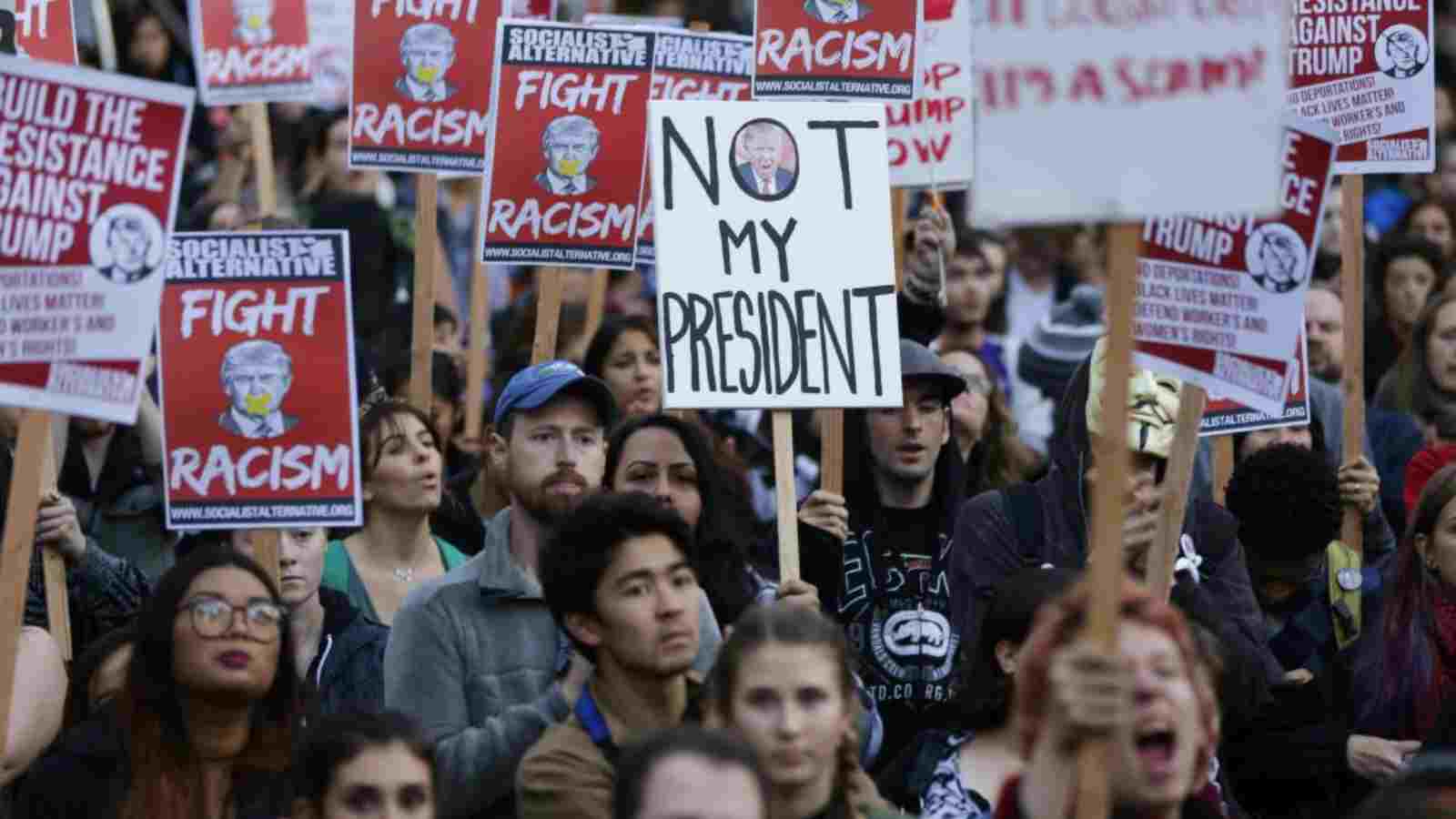 Former President Donald Trump called it "disgraceful" in 2020 when NBA players knelt during the playing of the national anthem. At the Orlando bubble, the majority of the team's players and coaches kneeled during the anthem in solidarity of the Black Lives Matter and other social justice causes. They were using their voices to demand justice for Breonna Taylor's killers and for equality. Stephen Curry reacted to Trump by implying that what they do is right response to his claim that he was turning games off due to the behavior. He said to the 'New York Times' that: "If the current president is upset about something that somebody's speaking out on, then you're probably saying the right thing."
Since accepting the position in 2016, Donald Trump has never backed away from a verbal confrontation, and several athletes and coaches have criticised his administration's policies. The NBA has been at the forefront of the fight against racism, and players like LeBron James, Stephen Curry and coaches like Doc Rivers, Steve Kerr, and others have often traded comments with one another over the years. Along with the NFL organization and its players, athletes from other sports, such Megan Rapinoe and Alex Morgan, have expressed their discontent with Trump throughout the years.
Also Read: "Get the f*ck out of here" Malika Andrews throws away 'unaccountable' Kendrick Perkins off-air for revealing facts on Ime Udoka's scandal
Also Read: "This is my show" Stephen A. Smith frustratingly shoves away Malika Andrews for making false claims on Ime Udoka's cheating scandal
Do follow us on Google News | Facebook | Instagram | Twitter