The recent Women's College Basketball Game between TCU and GW is all over the headlines. As a wild fight broke out during the second quarter of the game and the court looked full of action just like a WWE Royal Rumble ring. Multiple players from both teams: TCU and GW swung some good punches and even squared up against each other.
The wild brawl between the players of TCU and GW handed out ejections to 8 players, and a good game was ruined. TCU Horned Frogs though still walked away with the dub against the George Washington Colonials at 70-58. Nya Robertson, Nya Lok, Jayla Thorton, Caia Loving and Essence Brown were the players ejected from GW's side. TCU also lost Bella Cravens, Lucy Ibeh and Roxanne Makolo due to ejection because of the wild fight.
The fight was a result of physical altercations between TCU's forward, Bella Cravens and GW's guard, Essence Brown. Fighting for a rebound in paint, Essence Brown ended up pulling Bella Cravens' hair which was probably unintentionally done. But in the heat of the moment, nothing was checked or talked and Bella wanted her revenge as she went on to do the same act.
This resulted in a push-off between the players and soon punches were thrown and multiple players from TCU as well as GW's side hopped in to back their teammates up. Later it was revealed that it all happened because of an accidental hair pull and since then the ugly brawl is being discussed on the internet.
Also Read: Nia Long takes final decision on relationship with Ime Udoka after cheating scandal
Fans react to the ugly brawl between players of TCU and GW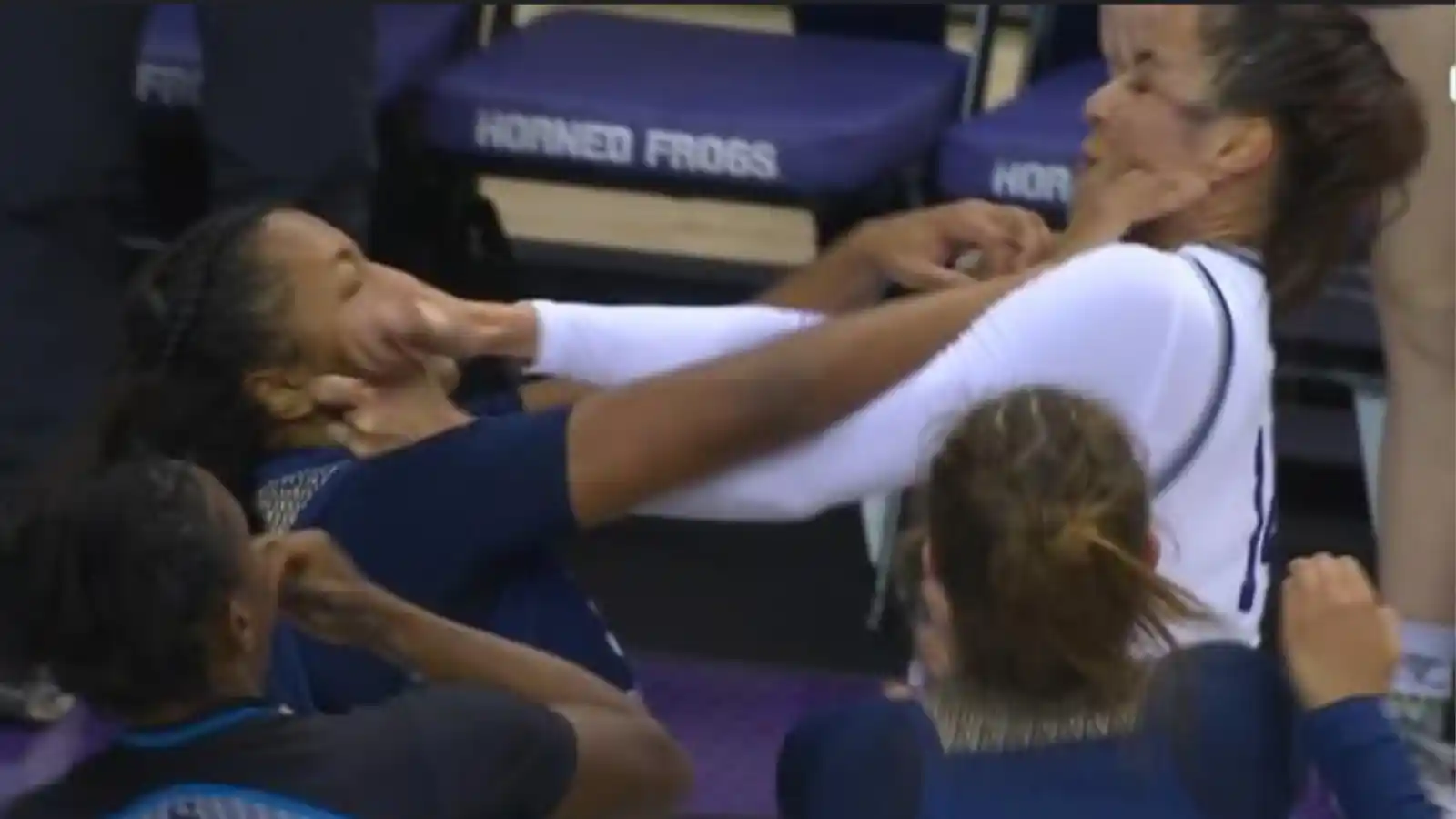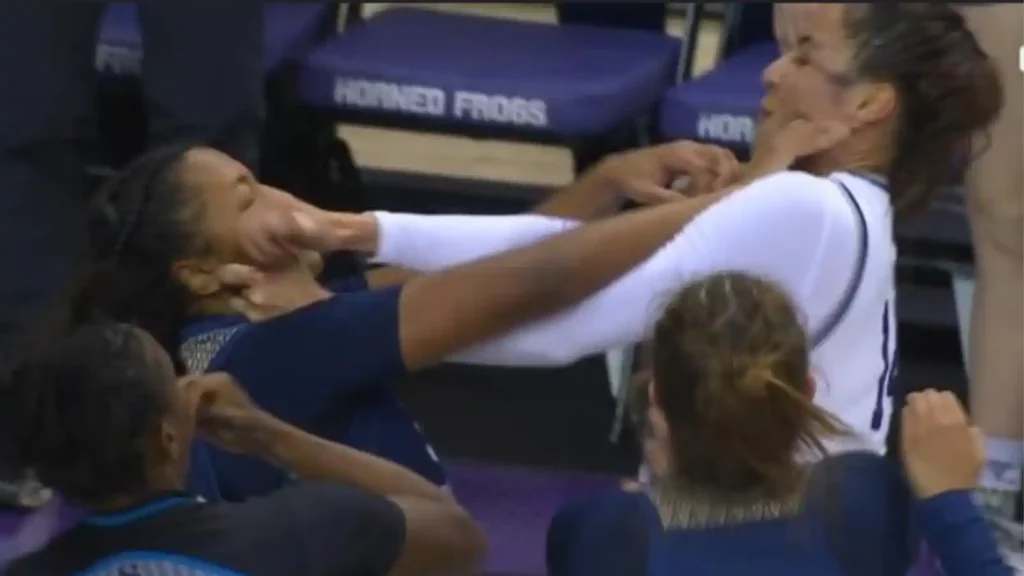 There are thousands of reactions to offer for the wild brawl between TCU and GW players. As the internet is again winning with their reactions. As fans are dishing out mixed reactions with trolls and memes for everyone involved. You can find some of those here below:
TCU's Head Coach, Raegan Pebley addressed the unfortunate incident and said: "We never want to be a part of anything like that. It doesn't matter to me one bit who started it, who said what, it doesn't matter, we don't ever want to be a part of anything like that." She also mentioned how the moment accelerated because of the high-character kids.
Also Read: WATCH: Kenny Smith shoves 324lbs Shaquille O'Neal to the ground during Lakers vs Cavs halftime show
Also Read: "NO faith in the health of Kawhi Leonard," Stephen A. Smith highlights how Clippers haven't reached their peak because of injury woes 
Do follow us on Google News | Facebook | Instagram | Twitter