Tim Hardaway Sr. is one of the most recognizable legends of the NBA league globally. He has done wonders for the world of basketball and contributed a fair share of change to the game. He was destined to become one of the greatest players at his position but his career took a turn for the worse after incurring a career-ending knee injury during the 1997-98 season. This would go on to affect his budding career thus leading up to his retirement in 2003.
His basketball career had a very unexpected twist towards its end but Tim remained in the hearts of NBA followers for much longer. The former Golden State Warriors legend has been making appearances around the league but not for the best of reasons. He is widely known for his views on homosexuality and people have not liked this about him. Besides that, some might even say he has a mouth without a filter. This recent incident may have cost him a commentator's job.
When the Warriors took on the San Antonio Spurs on Sunday, Tim Hardaway Sr. made a very disturbing comment that shocked the masses. Early in the third quarter, Stephen Curry was given a hard foul from Jakob Poetl. In response to what had happened, Hardaway said, "So y'all thought that was great D, I thought that was just rap*ng him." His panel ended that comment with a very awkward laugh right after.
Tim Hardaway Sr. quickly realized that his choice of words were not the best. He later apologized to the viewers saying, "Hey everybody, I used a poor choice of words earlier in the broadcast I wanna apologize for that." It was indeed a very good call by Hardaway to make that announcement later on as it would have caused him a lot of backlash.
Also read: "No offense to Ja, Bane, Dejounte and Trae" Former NBA Champ deems Donovan Mitchell and Darius Garland to be the 'BEST' backcourt duo
Tim Hardaway Sr. and his history with controversy involving "gay people"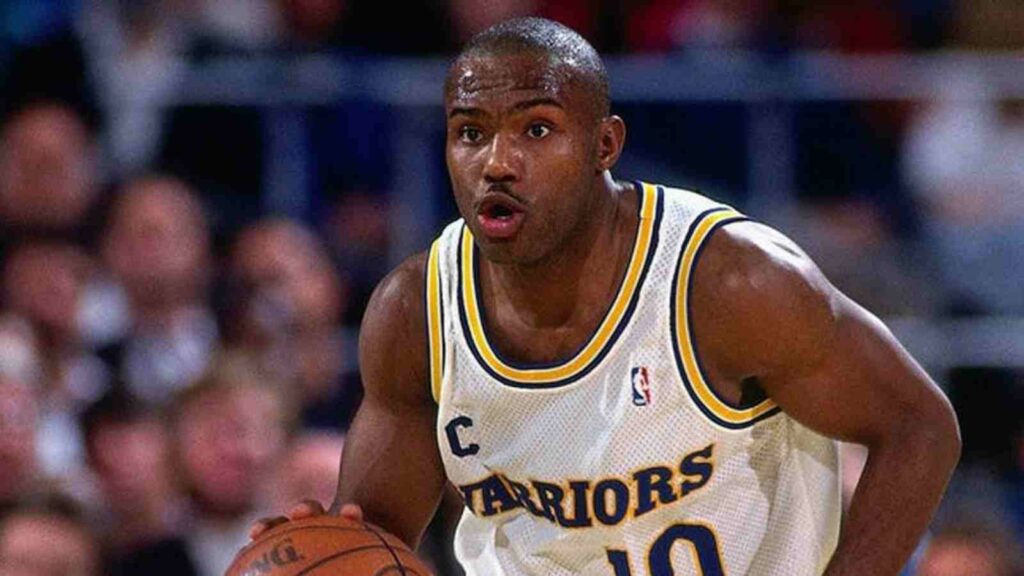 Tim Hardaway Sr. suffered incredibly following his remarks on homosexuality. Not everybody believes in it but almost everyone learns to accept it. In his case, he went on to put homosexuals on blast while appearing on WAXY-AM. According to ESPN, he said, "You know, I hate gay people, so I let it be known. I don't like gay people and I don't like to be around gay people. I am homophobic. I don't like it. It shouldn't be in the world or in the United States."
Shortly after those comments, he went on to say he would not want someone like John Amaechi to play on his team. Amaechi had only just come out as openly homosexual at that time. "First of all, I wouldn't want him on my team. And second of all, if he was on my team, I would, you know, really distance myself from him because, uh, I don't think that's right," he said. He even claimed to have no intentions of sharing the same locker room with Amaechi.
Also read: "I have never been a part of such a game" Devin Booker sounds off on refs after insane free throw disparity against Heat
Also read: "False" Giannis Antetokounmpo names this NBA team which he will never play for
Do follow us on Google News | Facebook | Instagram | Twitter