Former NBA player Kendrick Perkins was mocked by many on Twitter in reaction to his tweet, which was meant for Dallas Mavericks star Luka Doncic. Luka is playing like fire in the ongoing season, with a heavy average. Kendrick praised him for his performance, resulting in this 'call out.'
Kendrick Perkins quoted in his tweet, "God bless America," which listed Luka's game stats for this year. Twitterati then got back at Kendrick's tweet. One of them quoted in a reaction tweeted, "Luka = Detroit Matt Stafford. Tricking everyone into thinking He's good. Folds in crunch time and will only win with a super team."
This is not the first time the NBA analyst has spoken openly for Luka. Recently, he went gaga over him by calling him a 'special mother******.' Luka always performs his best whenever he takes the court. But Kendrick Perkins blessing America for the offensive greats of the Slovenian guard isn't liked by the fans. As they are out with trolls and memes for the analyst and are waking him up to reality. Find some of those here below:
Also read "Unfit people saying hate speech in free speech" LeBron James expresses concern over upsurge in usage of 'N' word as Elon Musk takes charge…
Luka Doncic creates history as Dallas Mavericks hunt down Orlando Magic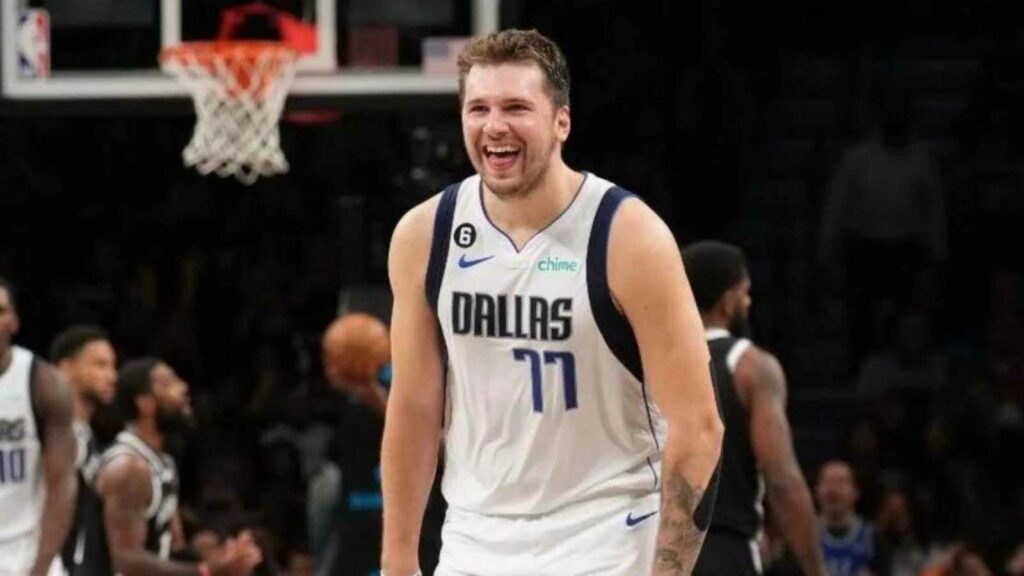 NBA star Luka Doncic's fine run in the regular season continues. In the last game he played against the Orlando Magic, He scored 44 points on 17 of 26 from the field and added three rebounds and five assists to set a new season-high. He became the first player since NBA and Chicago Bulls legend Michael Jordan to score 30-plus points in the first six games of a season.
Jordan accomplished this feat in the 1986-1987 season, but his show lasted for only six games. Doncic now has a chance to surpass him and make his way to the top. He also became the second player in the Mavs franchise history to have a 40-point game without a turnover. Dallas notched up a must-important win against the Magic by defeating them with a score line of 114-105.
The Mavericks have played six games, winning three and losing three of them. Doncic is now averaging 36.7 points, 9.5 rebounds, and 8.7 assists per game this season. His average may shoot up more if he continues playing like this. He played a pivotal role against the Orlando Magic by scoring the first seven points when the game began and came up with timely baskets to keep his team ahead of the opponent.
Also read "Mental health…my *ss" Spurs fans react to disgusting Joshua Primo sexual misconduct allegations
Also read WATCH: Rob Pelinka motivates LeBron James, Lakers with highly awkward speech
Do follow us on Google News | Facebook | Instagram | Twitter