This NBA off-season saw many teams making blockbuster trades, moving around their pieces in an attempt to win the championship. One of these trades was the trade involving Jordan Poole. Poole, who was an important piece in the Warrior's final run in 2022 was traded to the Washington Wizards. While many have pointed to Poole being punched by Draymond Green as the reason for the trade, Andre Iguodala begs to differ.
Iguodala, who was an integral part of the Warriors in their championship runs, and even won FMVP with them in 2015, said that the Green-Poole incident wasn't the only reason for Poole's dismissal. He believes that it was Poole's defense, which he felt was mediocre, even terrible at times, that led to him being traded. Iguodala, a veteran himself who was known for his gritty defense said that Poole didn't even appear to try on the defensive end of the floor, which hampered the Warriors' success.
When asked about Poole's defence, Iguodala has this to say, "I would tell him 'Jordan, you're trying not to try. Do you know how much energy it take to try not to try? It takes less energy, to try."
Poole now has until the regular season to start to work on his game. Currently, with the Wizards, Poole will be playing along with Kyle Kuzma in Washington. In return for Poole, the Warriors got NBA veteran, the Point God himself, Chris Paul. How Paul manages to fit into the Warriors' offense is something that fans will have to wait to see.
Also Read: "What a hypocrite this idiot is" – Damian Lillard calls out Kevin Durant for joining Warriors, NBA fans SLAM Blazers star, claim he's doing exact same thing with Heat trade demand
The Draymond Green – Jordan Poole incident
After the 2022 season ended, the Warriors appeared to be on a high. They had just been crowned NBA champions, their trio was doing well, they had a young core to build around and franchise star Stephen Curry had shown that he was as dominant as ever. However, all this came crashing down when a video of Draymond Green punching Jordan Poole went viral.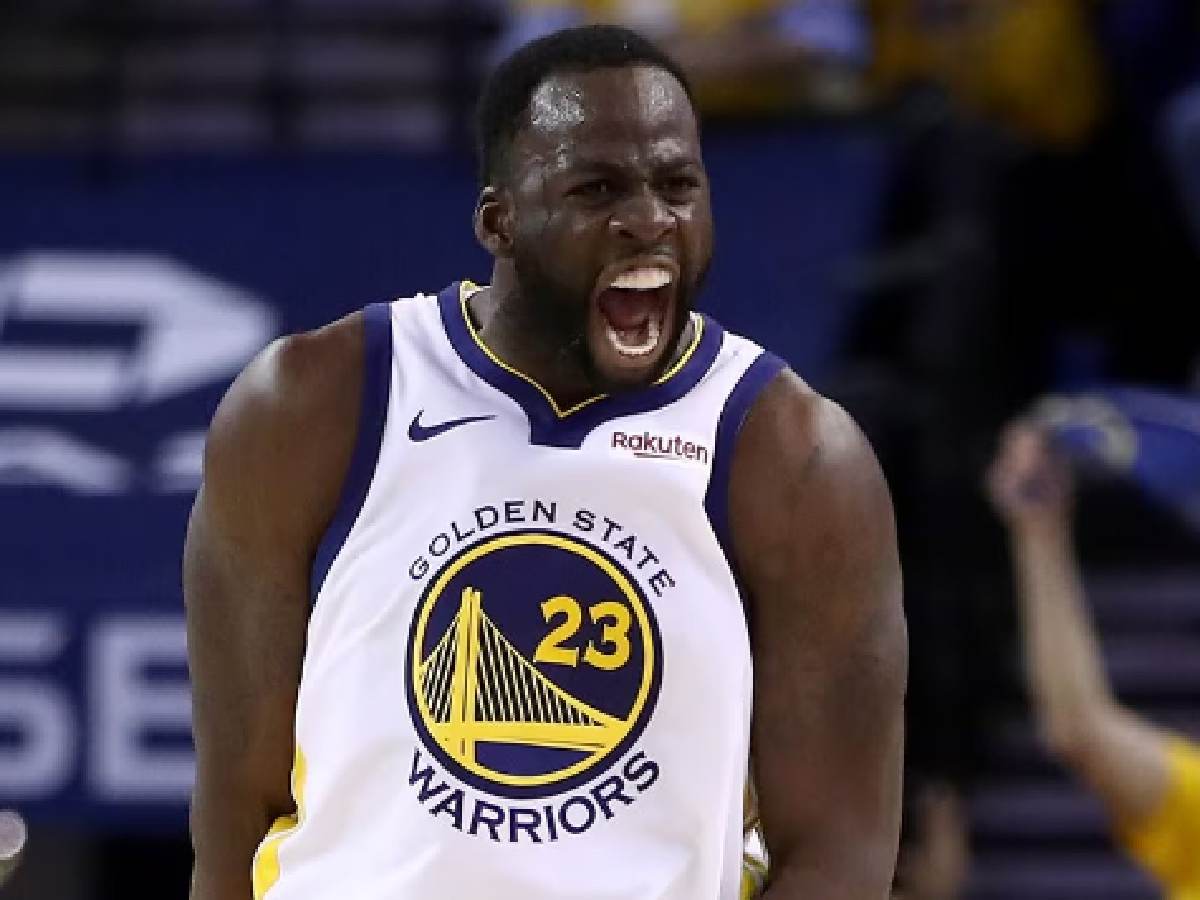 In a video leaked to the public, Poole and Green can be seen getting into an argument. Poole proceeded to lightly shove Draymond and say something to him. Draymond responded by punching Poole across the face. The punch still has fans shocked, with many saying it destroyed the Warriors' team chemistry.
While Green released an apology video after the incident, neither of them have offered an explanation behind the altercation. Poole has kept mum about the incident and Green has repeatedly defended himself. Until the two of them say something, what happened that day on the court can only be left to speculation.
In Case You Missed:
Follow FirstSportz on WhatsApp Channel