Gilbert Arenas showed some tough parenting tricks to his former teammate as he barked at Nick Young's daughter and made her cry. It all started when Nick's son threw a football at Arenas, following which he chased him into a room. Nick Young Jr. was standing behind his sister Navi Young when the former NBA player sought to scare her by barking.
Arenas then walked out of the room and continued his Instagram live video, saying, "That's how you ladies and gentlemen, find the weakest one." While his sister was crying, Young Jr. decided to take things into his own hand and once again tossed the football at Arenas. Despite that, he continued mocking Navi and said, "You think I'll feel sorry cause you're crying."
Agent Zero then again targeted Nick Young Jr., who was fuming at Arenas for making his sister cry. The toddler was not fazed by him and walked towards the former NBA player but had to back off as Arenas warned him to get behind. The live video has since been making rounds around the internet.
Gilbert Arenas shared the court with Nick Young during their time with the Washington Wizards. The two have since been close, and Gilbert is often seen showing his toughness to Young's kids while being that "cool uncle." Last year, Agent Zero roasted Nick Young Jr. on Instagram after he was seen wearing Arenas' signature shoes.
Related: Gilbert Arenas and Javaris Crittenton Gun incident: Know all about the 2009 controversy 
How good was Gilbert Arenas during his playing days?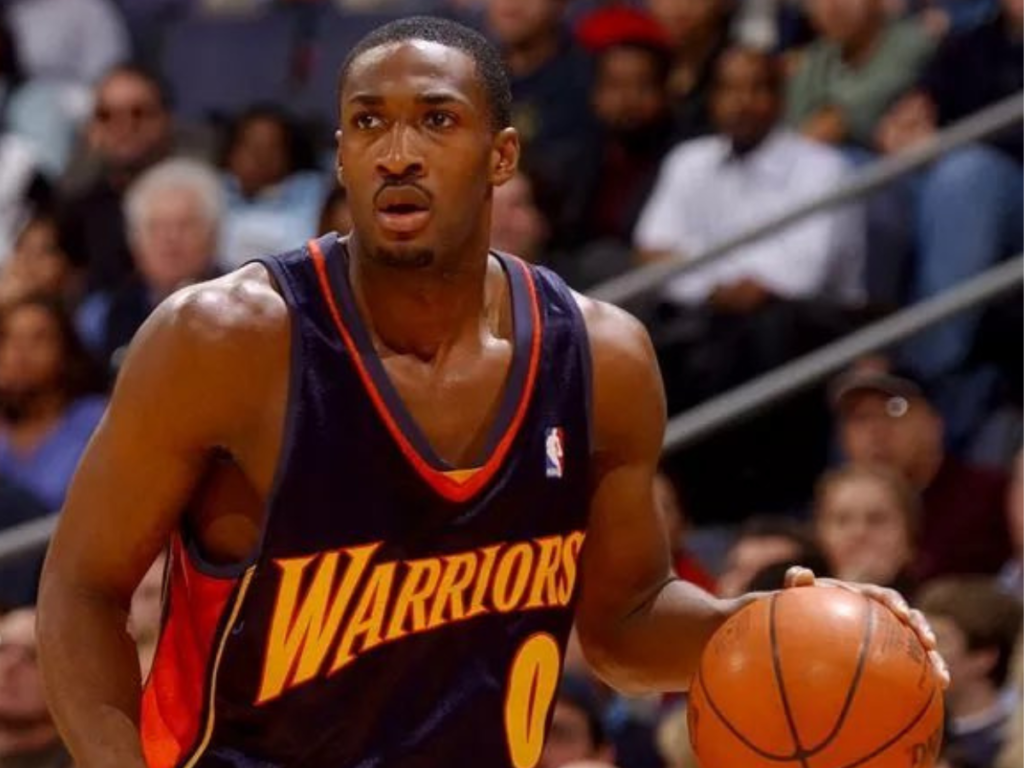 Gilbert Arenas was a second-round pick in the 2001 draft class. He started his career with the Golden State Warriors but was traded to the Washington Wizards in 2003. It was in DC that Arenas' career took off. He made three All-Star games and came to be known as an elite scorer in the league. Despite not having any great teammates, Agent Zero was able to lead the Wizards to four playoff runs during his time in Washington. He had the ability to make tough shots and terrorize opposition defenses, but the organization failed to put a star aside him, which led to his prime years getting wasted.
In 2010, Gilbert Arenas was handed a 50-game suspension for storing a gun in his locker room, which was against the NBA rules. He reportedly also pointed a gun at his teammate Javaris Crittenton in the Wizards' locker room. Arenas returned to the team after the suspension but was traded midway through the 2010-11 season to the Orlando Magic.
Throughout his career, Gilbert Arenas had many big performances, including a 60-point game against Kobe Bryant's LA Lakers. Although he was not able to win a ring, Arenas retired as a respected scorer and currently has his own podcast, where he shares his analysis and takes on today's NBA.
In case you missed it