Ja Morant might not have taken part in the dunk contest but he certainly put on a show in the All-Star game. At this point, nobody is surprised when Ja goes for an outrageous dunk as he has made it a norm. However, Luka Doncic claimed he could dunk like that too. While Ja was mic'd up during the game Luka said, "I can do that too, nobody gives me the chance," following his dunk.
Meanwhile, Giannis Antetokounmpo was in awe on the sidelines watching Ja's dunk. Giannis went viral for accidentally selecting Ja Morant as an all-star reserve when Ja was actually a starter. However, Giannis eventually did pick him and was buzzing about it. "I'm a great GM," said Giannis following the epic reverse dunk. However, Giannis himself did not play the entire game due to a wrist injury he picked up earlier this week. The Greek Freak was happy that he could build an all-star game-winning roster to finally beat LeBron James.
Luka Doncic might not dunk the ball as much but he did have an iconic one this season. The Slovenian dribbled his way through and slammed a dunk against the Blazers in such an impressive manner even he couldn't believe it. Luka is one of the frontrunners for the MVP this season and if he can add even half the acrobatics that Ja's dunks have, it will be a treat to watch.
Also Read: "Oh man, I don't know if that's true," Mac McClung in utter disbelief after NBA Slam Dunk Contest win
The future of the league is in safe hands with Luka Doncic and Ja Morant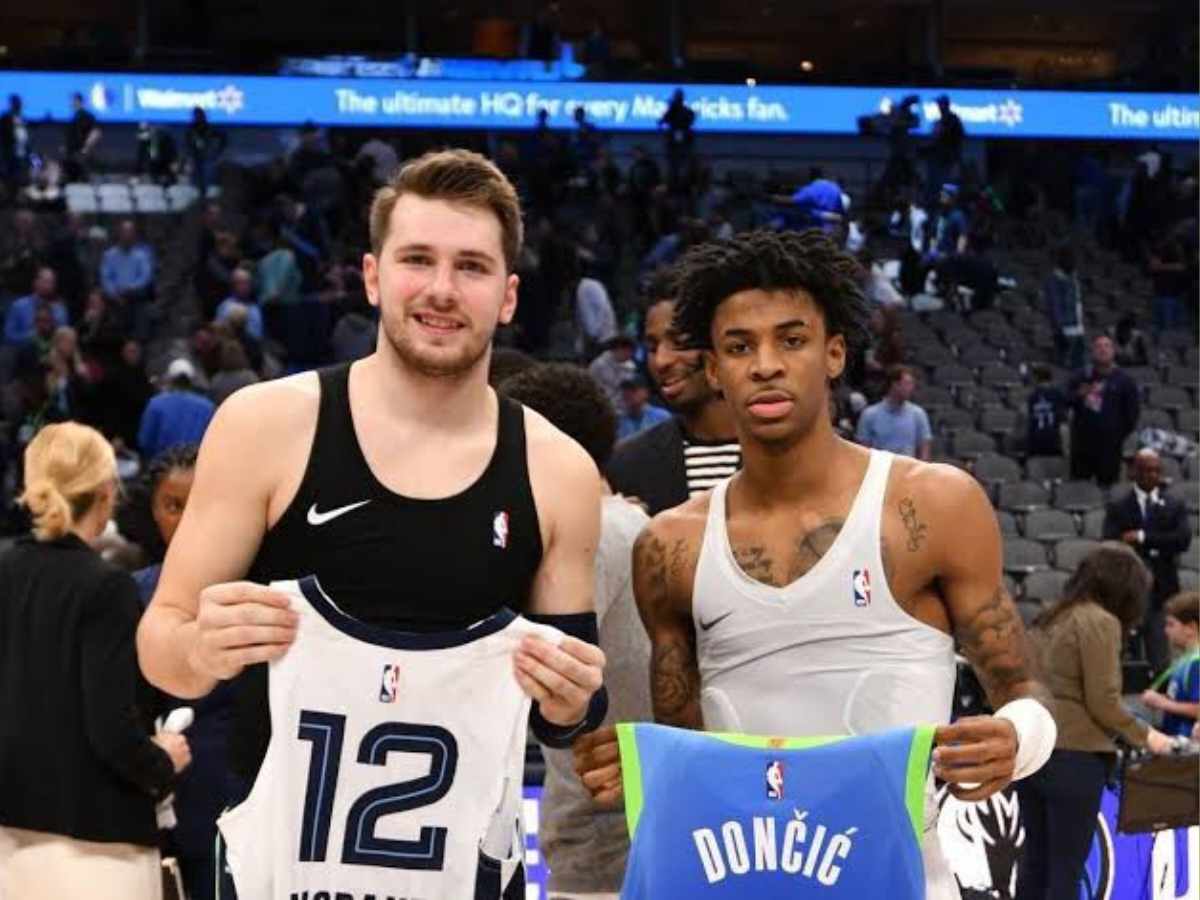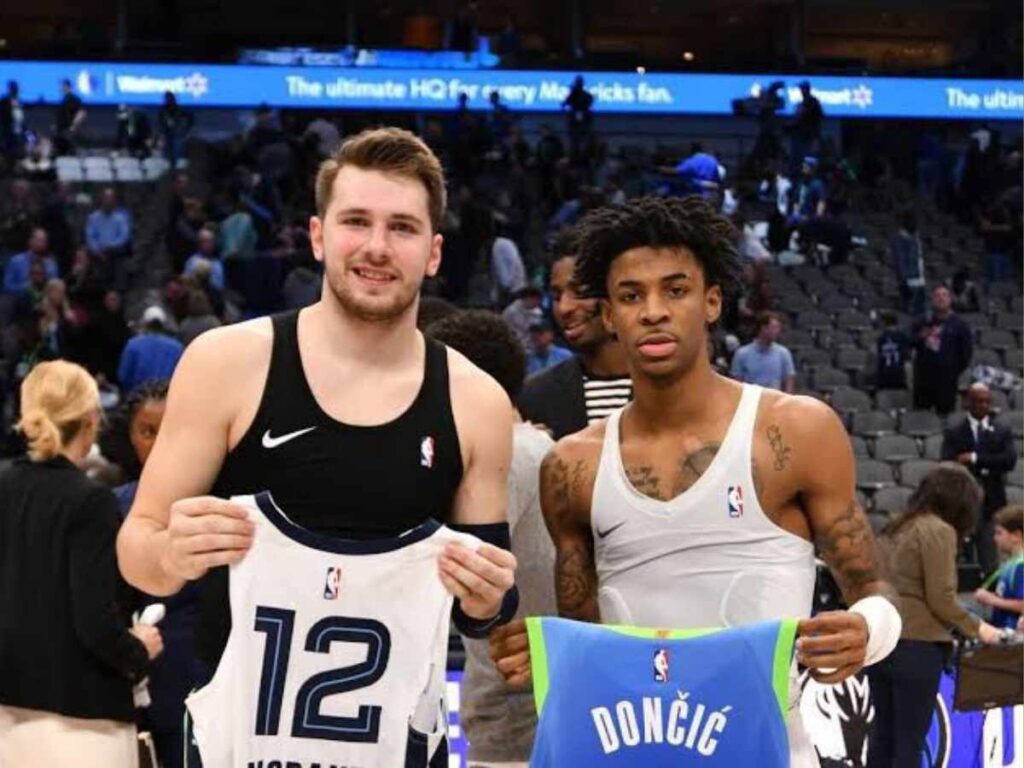 Luka Doncic and Ja Morant are two of the best young stars the league has seen in recent times. Luka was drafted one year before Ja but is vastly more experienced. He was a seasoned professional in the Spanish league as he tore the competition apart. Ja Morant came into the league as a skinny guard, but has evolved into a prolific scorer and an incredible dunker.
Ja Morant can probably fill up an entire room with a collection of posters from his career. Whereas Luka can have a never-ending highlight reel full of wild passes and game-winners. Both of these youngsters possess a unique skill set and have consistently improved their game each year. Ja Morant is averaging 27 points and a career-high 8 assists per game this season. Meanwhile, Luka is averaging a career-high in points at 33.3 while shooting 50% from the field.
Luka and Ja are yet to meet in the playoffs and this year feels like the year it might happen. The Grizzlies and the Mavs are strong contenders to make it out of the West due to their young core and skilled players. Even if Luka and Ja do not meet in this year's playoffs, it is safe to say that these two guys are going to run the show for a while as the world watches on with a tub of popcorn.
In case you missed it:
Do follow us on Google News | Facebook | Instagram | Twitter