Shannon Sharpe has been very critical of Ja Morant's behavior off the court and this latest incident has only made matters worse. "Ja, you're going to have to move differently. You're in a different stratosphere now," said Sharpe on Undisputed. Ja Morant is currently involved in an alleged beatdown of a 17-year-old kid which ended with him pointing a gun at him.
"He portrays like he is something that he's not," said the NFL Hall of Famer about Ja Morant trying to act like a thug. Ja Morant has been involved in a similar gangster-like situation a few months ago in Indiana. Shannon Sharpe was not soft on him then and is not now. "Guys that haven't made it try to portray they good… I don't get it with Ja, he's hustling backward," said Sharpe. Morant has a contract of over 200 million dollars with the Memphis Grizzlies to go with shoe deals and multiple brand deals.
"I would never give you advice on how to play basketball. But I will try to give you advice on how to move", Shannon Sharpe said while being disappointed rather than upset at Ja's behavior. Sharpe has been where Ja has been and more when it comes to fame. He has handled his fame responsibly throughout his career and wants Morant to do the same.
Also Read: "Every time he shoots the ball It's just so effortless," Suns' Devin Booker heaps praise on Kevin Durant's incredible debut vs. Hornets
Ja Morant is letting his off-field antics spoil a successful season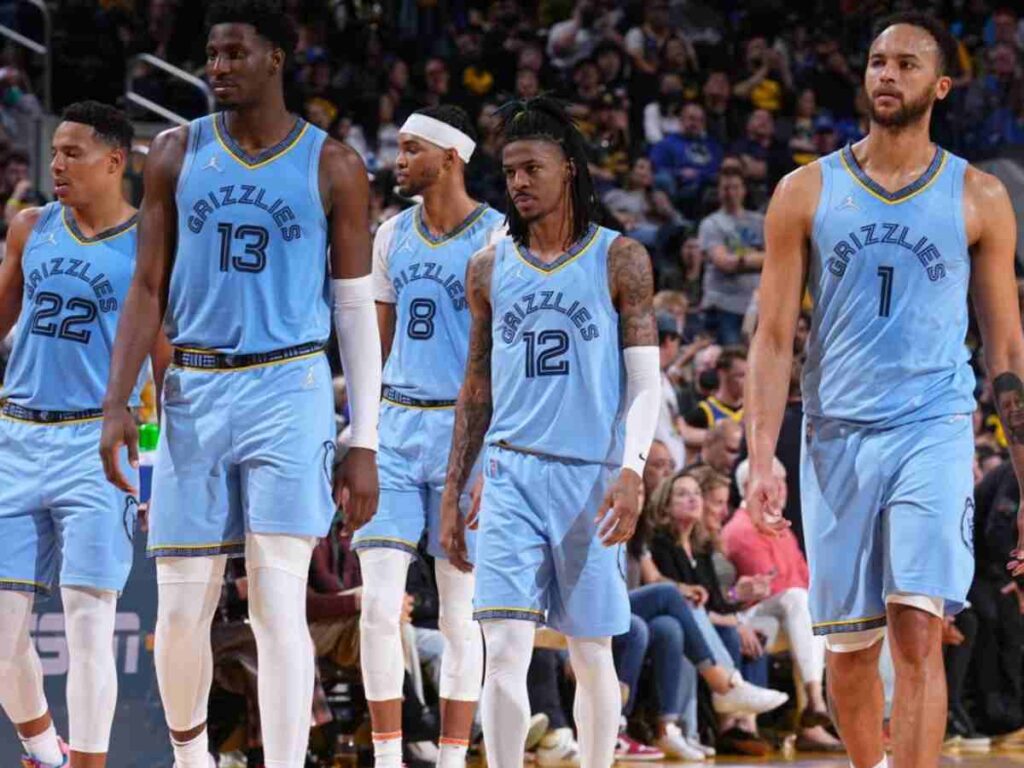 The Memphis Grizzlies are the #2 seed in the West and are on pace for back-to-back 50-win seasons. Ja has been the star of a well-oiled Memphis unit this season averaging 27 points and 8 assists this season. The 2x all-star is one of the most talented guards in the league and a pure entertainer. The Memphis Grizzlies have had a lot of covering up to do with Ja due to his off-field antics which have more than made up for his prowess on the floor.
Morant was involved in an incident earlier this season with some Pacers players and it got ugly. Before Ja was picking on kids he decided to allegedly threaten some NBA players in Indiana. After a game against the Pacers Ja got into a scuffle with a few players. Later that night those players were pointed at with red lasers from passing by a van that had Ja's friends. Ja Morant's physical involvement is not sure but he had something to do with it.
Ja is a sensational basketball player and will continue to be one, but he needs to forget his 'old life' and embrace his NBA fame. Shannon Sharpe has made multiple valid points about how Ja should behave but at the end of the day, people can only advise him. It is up to Ja to realize that he needs to let go of the 'gangster' life and understand the privilege and safety he has as an NBA player.
In case you missed it:
Do follow us on Google News | Facebook | Instagram | Twitter