Michael Jordan came out of his first retirement and opted to wear No.45 instead of No.23. That choice of his had a very strong and emotional message behind it. As Michael Jordan knew his father won't be there to watch him ball out donning the legendary #23 Chicago Bulls jersey. But it only took him 22 games during the 1994-95 NBA season to switch back to his No. 23 jersey. That move even landed him a $25,000 fine but Black Jesus was never worried about those.
The main reason behind Michael Jordan returning to No. 23 from No.45 was a comment from Orlando Magic's guard, Nick Anderson. During his return, Michael Jordan successfully led the Bulls to the playoffs and even knocked out the Charlotte Hornets in the first round. But a Rusty Michael Jordan wasn't able to get the Bulls past the Shaquille O'Neal and Penny Hardaway-led Orlando Magic.
During, Game 1 of the series Nick Anderson stole the ball from Michael Jordan and passed it to Horace Grant who drilled the game-winning bucket. This move was later used by Nick Anderson to taunt the rusty MJ in the post-game presser. As Nick Anderson went on to say: "Number 45 doesn't explode like number 23 used to. Number 45 is not number 23. I couldn't have done that to number 23."
The following statement from Nick Anderson was probably taken very personally by Michael Jordan. As just in Game 2 he was donning a No.23 jersey and had officially switched back to the legendary number the world knew him from. With the switch back he also got his bag back as he went on to dominate his opponents on the floor averaging 38 ppg. But unfortunately, that wasn't enough for the Bulls to advance.
Related: John Salley reveals why Michael Jordan 'needed' to spark RIVALRY with Isiah Thomas, Bad Boy Pistons
How good was Michael Jordan wearing No.45 jersey?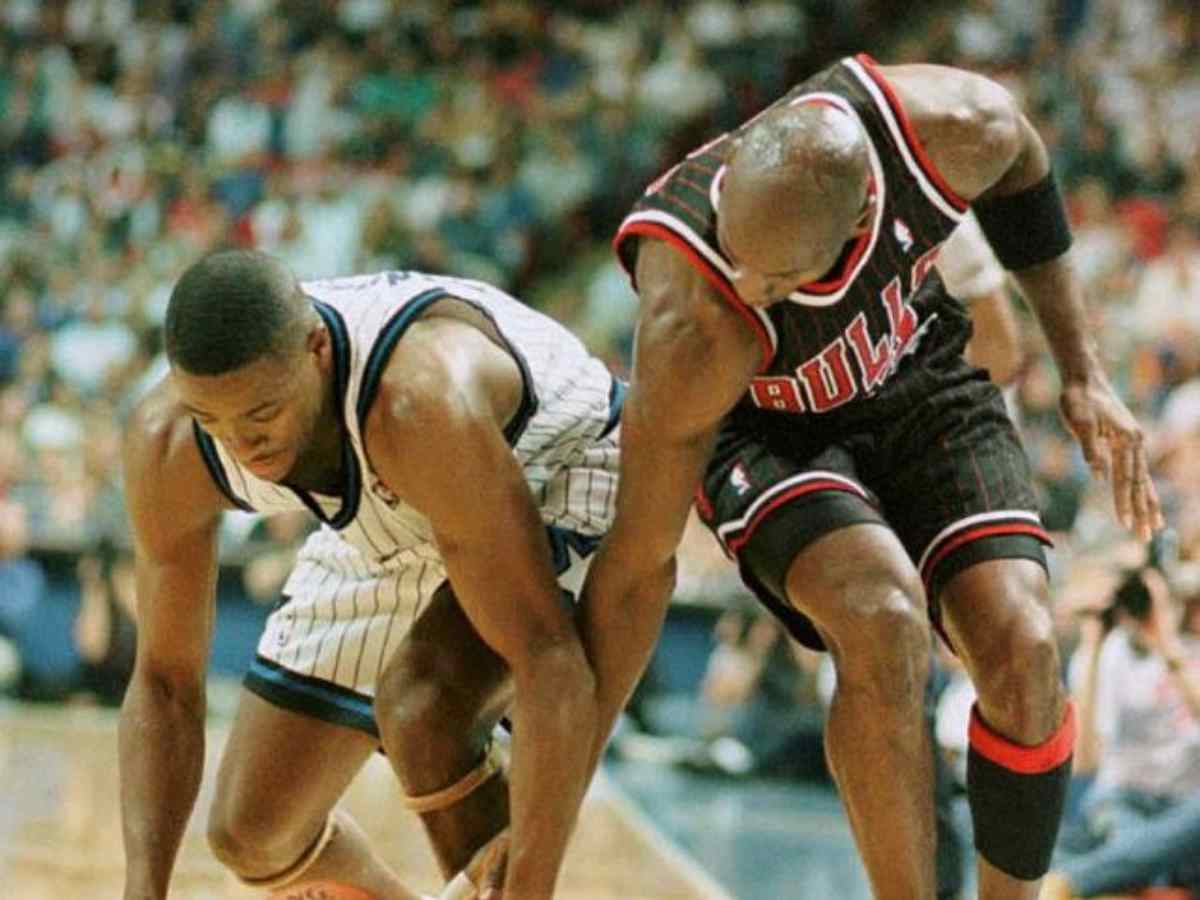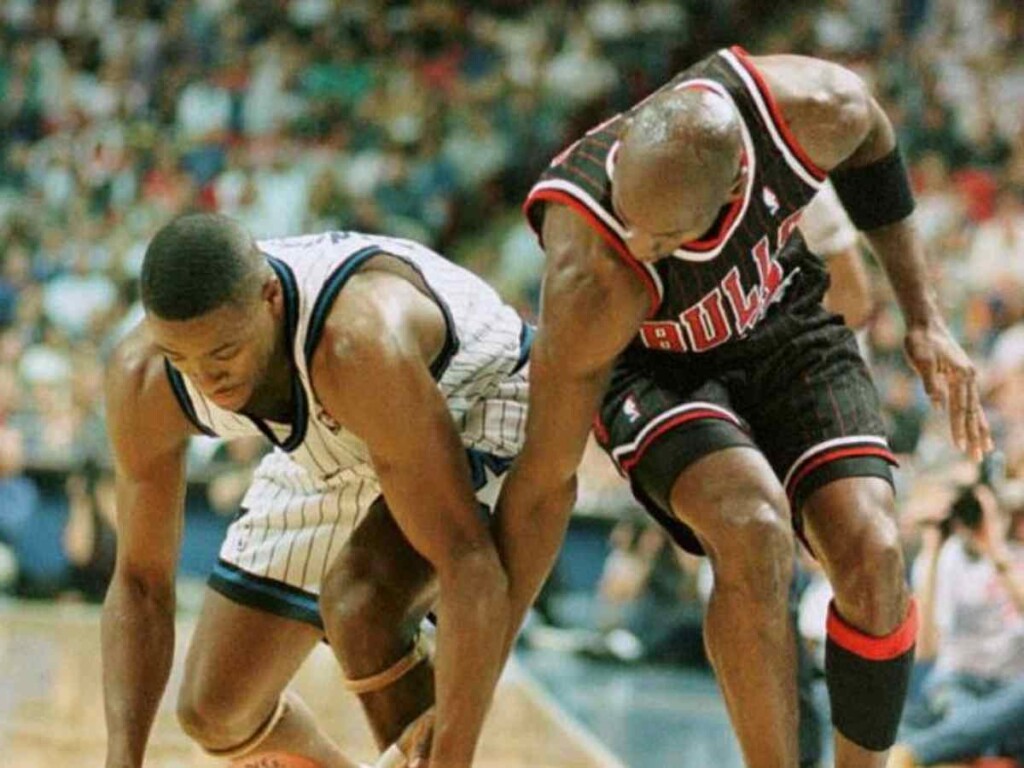 Michael Jordan wore #45 for 17 regular season games. And, in those he averaged 26.9 points, 6.9 rebounds, 5.3 assists and 1.8 steals. He shot 41.1% from the field and 50% from downtown. He was donning the #45 number till Game 1 of the Eastern Conference Semifinals.
And, in round one against the Charlotte Hornets, he was averaging: 32.3 points, 2 steals, 5.8 assists, and 6.5 rebounds. He was shooting 47.1% from downtown and 49.5% from the field.
So it's fair to say that Michael Jordan was the same guy donning the #45 jersey he was just a bit rusty and wasn't completely feeling himself with his new number. Anyways, Nick Anderson should be thanked as he's the reason behind the switch and the rest is history.
In Case You Missed It:
Do follow us on Google News | Facebook | Instagram | Twitter