Dejounte Murray is an example who testifies in favour of the phrase, "Dreams do come true", also highlighting the importance of hard work, dedication, perseverance, and also the ability to dream of goals which at one point seem farfetched.
Murray on 16th February, 2015 highlighted through a tweet on his account that he had desired to play in the NBA All-Star game one day, also adding that he would grind hard in order to achieve the farfetched goal that he had set for himself.
Even after facing many ups and downs in his career, ranging from injuries to misguidance to his past as a kid which could've potentially stopped him from even playing in the NBA, Murray seems to have realised his dream, making it happen, that he will now finally get to play in the All-Star game, after he was selected as a reserve due to the exit of Kevin Durant and Draymond Green after their injuries.
Let us take a closer look at the sequence of happenings and how Dejounte Murray realised this dream of his.
Dejounte Murray selected as All-Star reserve alongside LaMelo Ball due to extraordinary circumstances.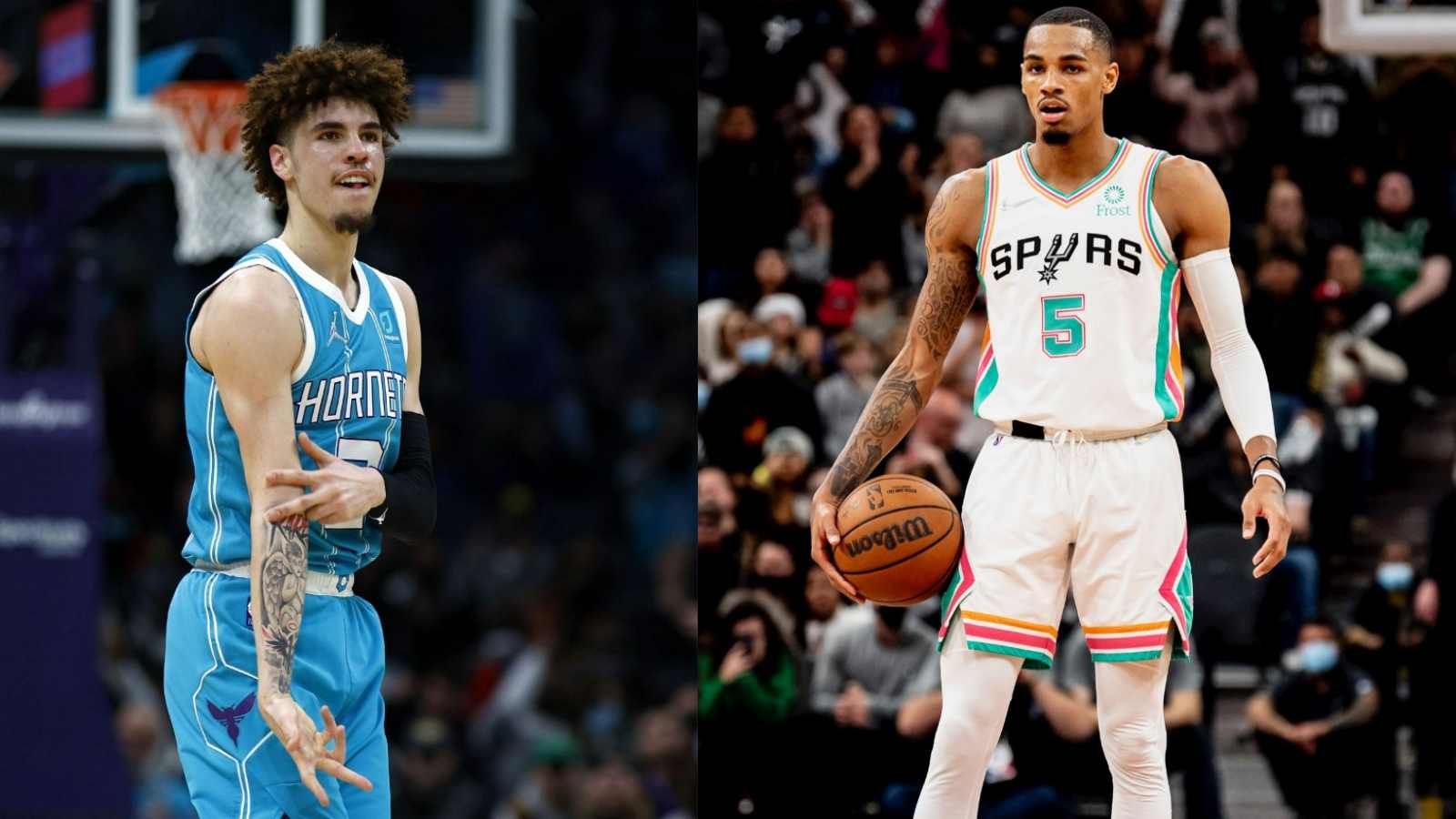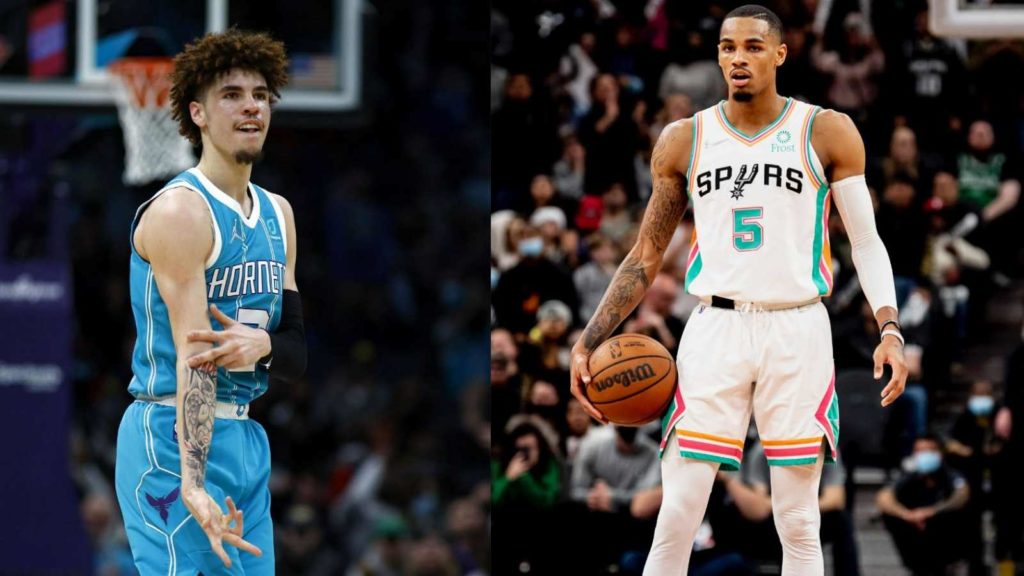 Luck favours those, who favour themselves, and this goes beyond situations and circumstances which could work in favour of you and against you, at any point in time.
Dejounte Murray's hard work now paid off as he was selected as injury replacement alongside Charlotte Hornets' LaMelo Ball after Kevin Durant and Draymond Green had to exit due to complicated injuries which have stopped them from playing in the All-Star Game.
It is said that Murray was passed on by many teams due to his background issues which potentially risked his career and defined it in such a way that he wouldn't get to play in the League. Murray's gritty nature allowed him to be in control of his own fate, which implied that he wouldn't let his circumstances decide his future and that if he would get to play or not.
Also Read: "Boogie nearly pulled out Bembry's arm" NBA Twitter reacts to DeMarcus…
Following so many downs, Murray now seems to be enjoying the Upper circuit of his career as he will now represent the San Antonio Spurs in the All-Star game, which also brought about positive reactions from NBA superstars including LeBron James, and Draymond Green- who Murray will potentially be replacing in the game.
In reaction to Murray's selection in the All-Star game as his own replacement, Green said, "stop judging people off their circumstances in which they can't control."
Take a look at LeBron's tweet appreciating Murray:
By looking at LeBron's reactions, it seems as if LeBron will definitely choose to have Murray in his team as the teams the players will be in haven't been decided yet.
The 25-year-old will surely be enjoying the news as his hard work now pays off, taking him to his first All-Star game. Murray is averaging a career high of 19.6 points, 8.4 rebounds and 9.2 assists this season, helping his team in moving forward.
Alongside Murray, Charlotte Hornets' guard LaMelo Ball will also be taking part in his first All-Star game after he was chosen as a reserve to replace Brooklyn Nets' Kevin Durant who is also out due to an injury.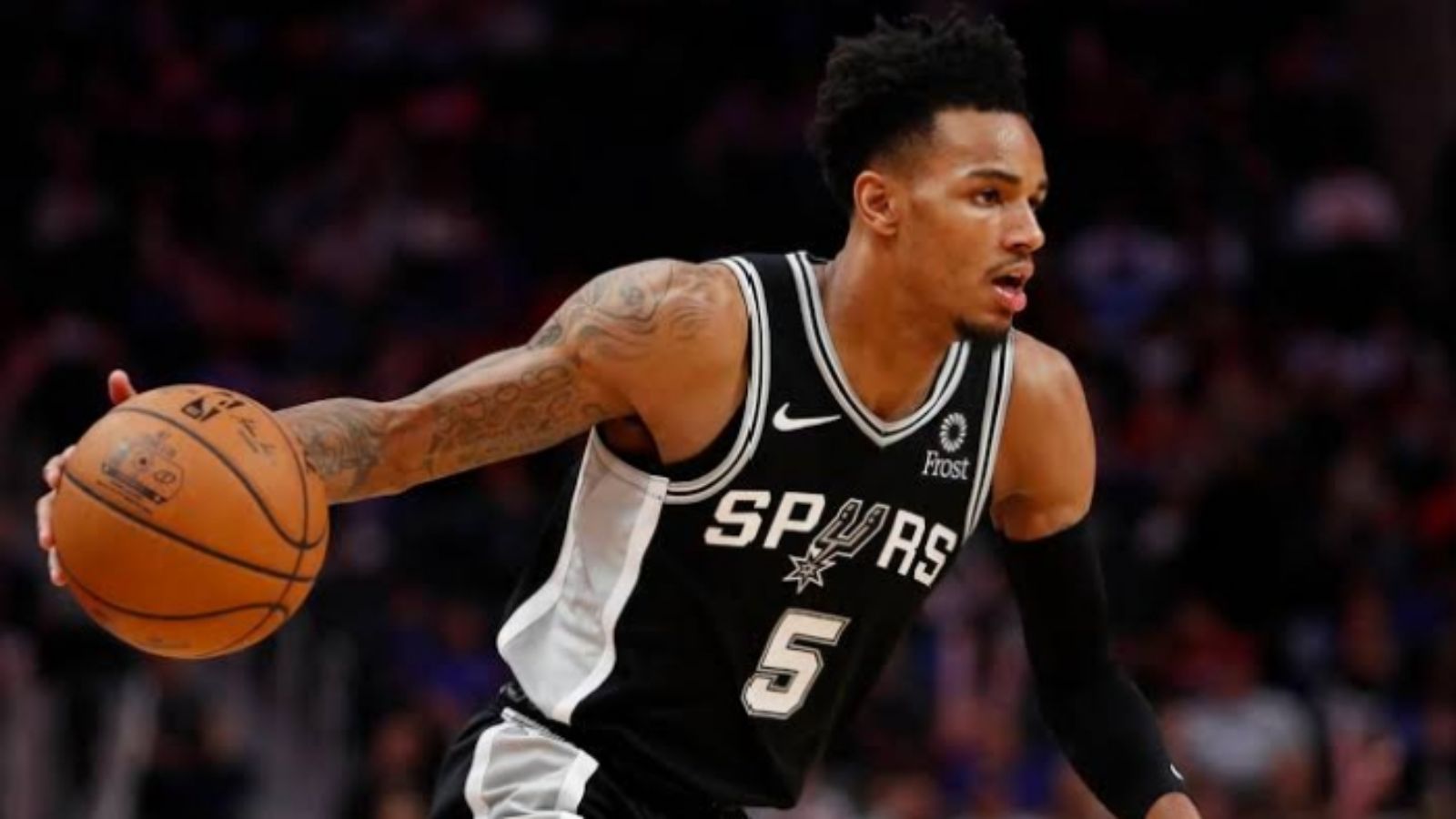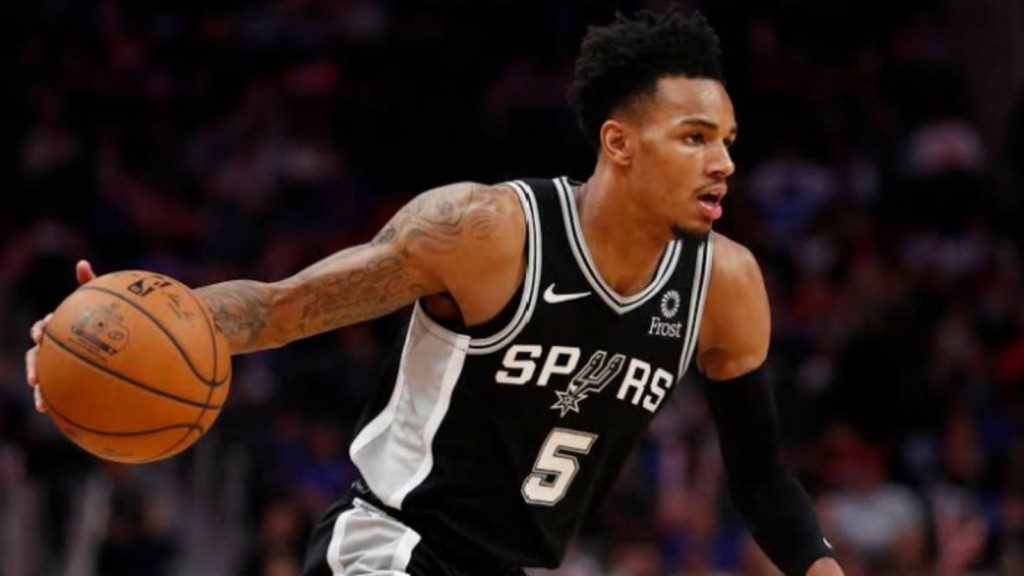 Ball now becomes the 4th youngest player in NBA History to be a part of an All-Star game, testifying to his excellent performance and stats which he has put up all season long, helping his team in moving forward and leading their way in points, assists and rebounds in most of the games, as they now stand at the 9th position in the Eastern Conference.
Let us now take a look at the reactions people had to Murray realising his dream and becoming a part of the first All-Star game of his career.
Twitter reacts to Dejounte Murray's dream coming true
Also Read: "Bron at 3": Allen Iverson reveals why he ranks Michael Jordan…