Trash talking has been a thing in every sport, and more so in the NBA. A few words to catch your opponent off guard or emotionally rile them off their best game has been an ancient practice on the courts. But there have been quite a few occasions when trash talk backfired and did so in sizzling style. 
There have been players with a reputation for trash-talking, and even certain NBA greats have a flair for it. From Michael Jordan to Kevin Garnett, from Gary Payton to Kobe Bryant, the NBA has seen the masters of the art at it.
But what happens when trash talk backfires? Today we take a look at some memorable occasions that truly marked the disgrace of trash-talking. 
Also Read: 10 Most Controversial NBA Players
Kevin Garnett Trash Talks Jose Calderon
When Jose Calderon's Toronto Raptors faced the Boston Celtics in 2008, Kevin Garnett wouldn't steer away from his signature antics. He bullied Calderon throughout the entirety of the game with his trash-talking and even tried to provoke him by wagging a finger at the point guard. 
Unfortunately for him and the Celtics, Calderon took it as a chip on the shoulder and played a dazzling game. And what's more, the Spanish point guard gifted him with some trash-talking of his own!
Al Harrington Trash Talks Paul Pierce
In a 2003 playoff fixture, the Boston Celtics played the Indiana Pacers, where Al Harrington trash-talked Paul Pierce during the final possession of the game. Guarding Pierce closely, Harrington's trash talk continued and at one point he dared The Truth to shoot. 
To his dismay and the Pacers, his trash talk backfired fatefully. Pierce took the audacity to shoot a jumper to seal the game for the Celtics. So much for provoking The Truth! 
Magic Johnson Trash Talk Michael Jordan
The idea of two all-time greats like Magic Johnson and Michael Jordan exchanging heated trash talks is intriguing itself. Back during the 1992 Olympics scrimmage, Jordan's team was set to face Johnson's. When Johnson's squad earned an early lead, Magic would go on trash-talking to basketball's all-time great,"Hey man, if you don't turn into Air Jordan, we're going to blow you out today."
Johnson related what followed next during a Jimmy Kimmel show, "His [Jordan's] eyes got big, usually that tongue's about right here, it comes out (like this). He broke the huddle and he hit a three and he's looking at me. So he came down again, hit another three."
Magic sure didn't see that coming!
Shaquille O'Neal Trash Talks Yao Ming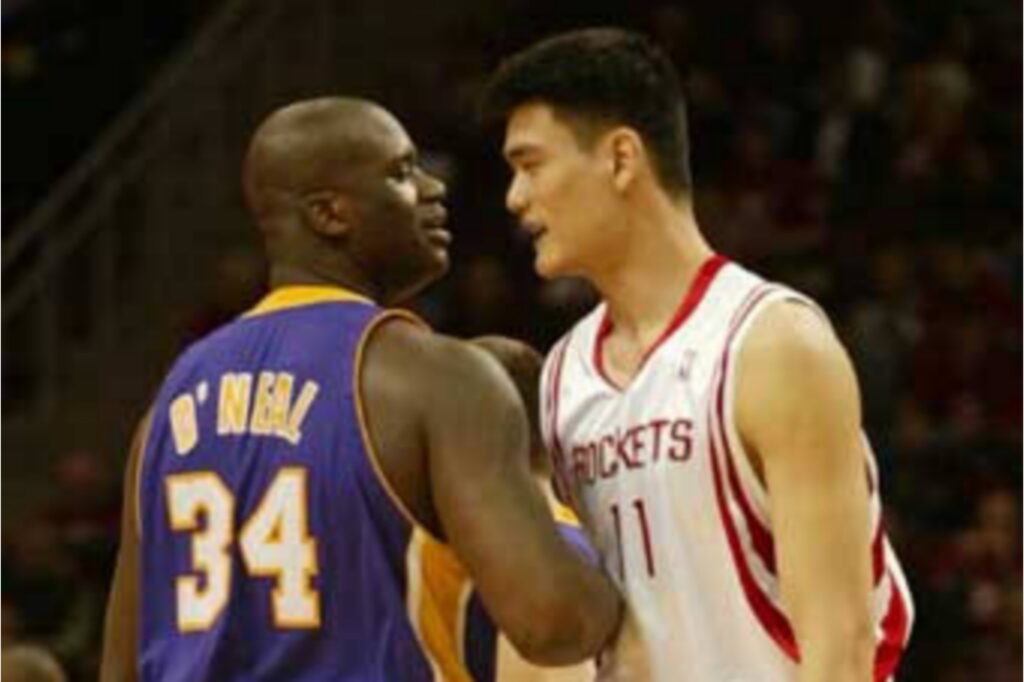 This incident dates back to Chinese Center Yao Ming's initial days in the NBA. And the trash talker in question? None other than Shaquille O'Neal himself.
Before a matchup between the two big man Centers, Shaq blatantly said he would outplay Ming. And what's more he even mocked the player, "Tell Yao Ming, I said 'ching-chong-yang-wah-ah-soh.'"
These comments would come back to haunt Shaq as Yao Ming displayed a dominant game and would eventually come on top that night.
Draymond Green Trash Talks LeBron James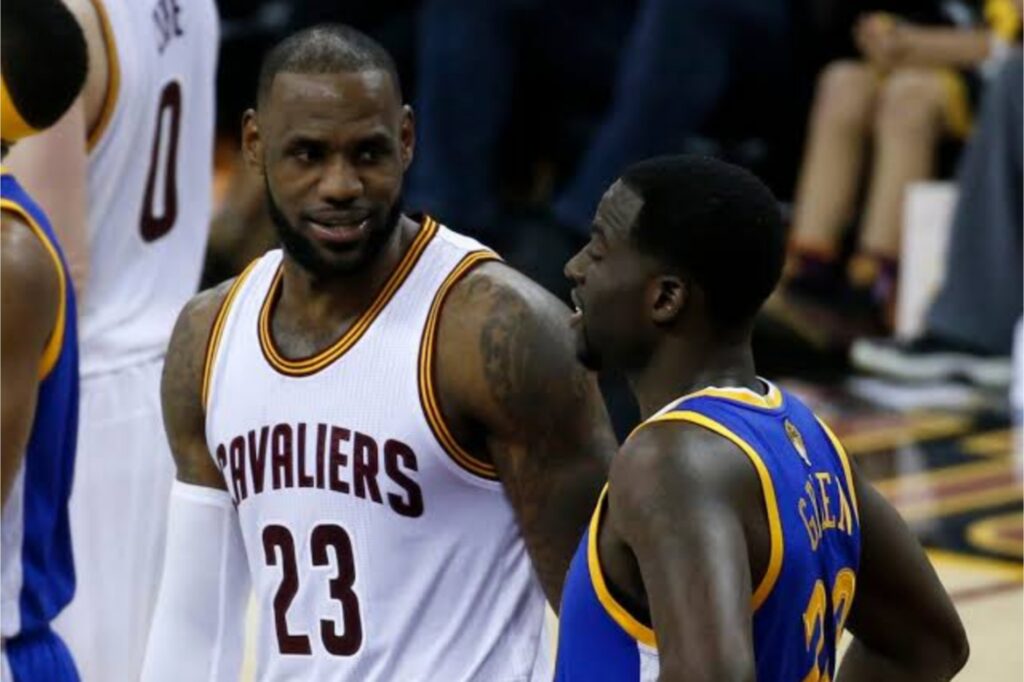 Among all the occasions when NBA players' trash talk backfired, this one stands out as iconic as fateful. During the 2016 NBA Finals, reigning champions Golden State Warriors faced the Cleveland Cavaliers yet again. Zealed up, certain Warriors players provoked LeBron James throughout the series. 
Draymond Green took to serious trash talk, calling him a "B****" on multiple occasions. Disgraceful as it is, LeBron would have the last laugh as the Cavaliers came back from a 3-1 deficit to lift the title. What an epic retort from King James!
In case you missed: