Jordan Poole was drafted by the Golden State Warriors in the 2019 National Basketball Association's Draft and since then the young guard has lived up to the expectations and now seen coming up as a star. The Warriors really have Poole doing everything he can from shifting roles to starting a game or coming off the bench. As Jordan has never really let the team down when they have trusted him with the ball as every-time when the team needs him he steps up even in clutch and delivers the most he can.
Recently the Golden State Warriors hosted the Utah Jazz at Chase Center and after a close contested and head to head match-up the Dubs finally secured the win as the final box score is 94-92. The Golden State Warriors are currently ranked as the second seed in the western conference with the record of 34 wins and 13 losses at .723. On the other hand the Utah Jazz is currently ranked as the fifth seed in the western conference with the record of 30 wins and 17 losses at .638.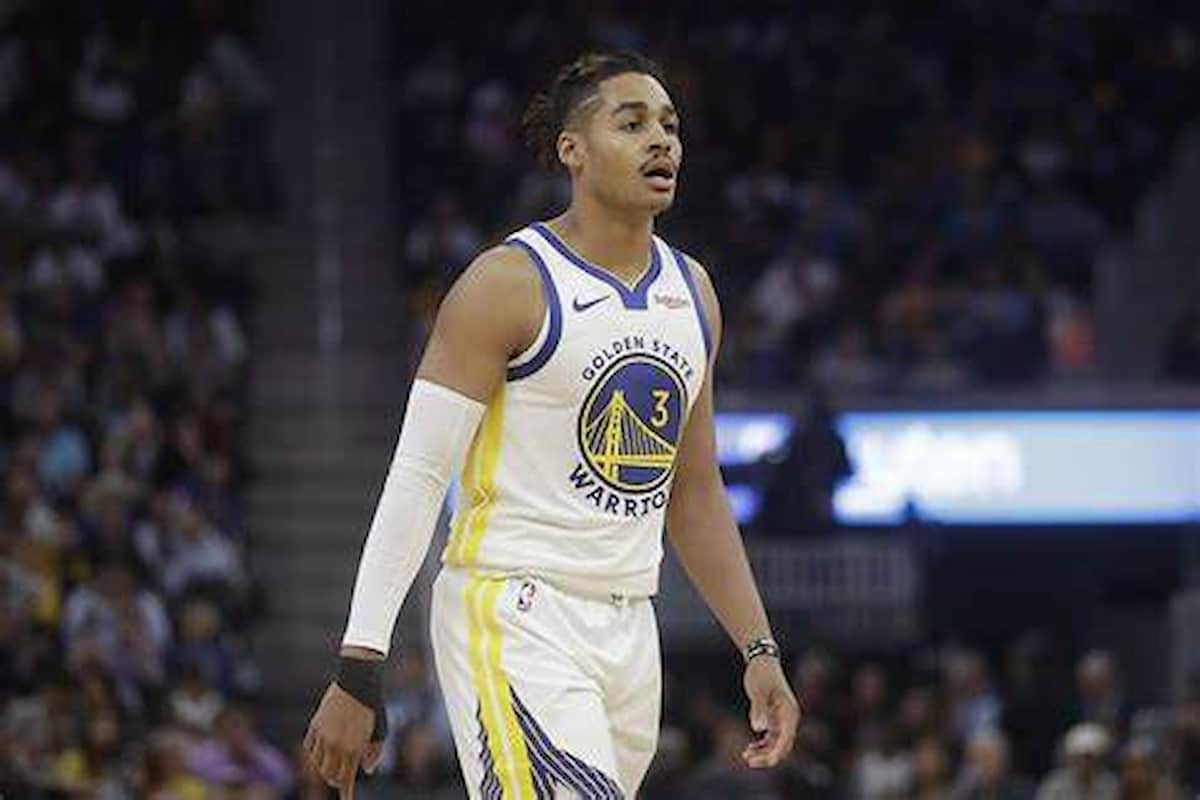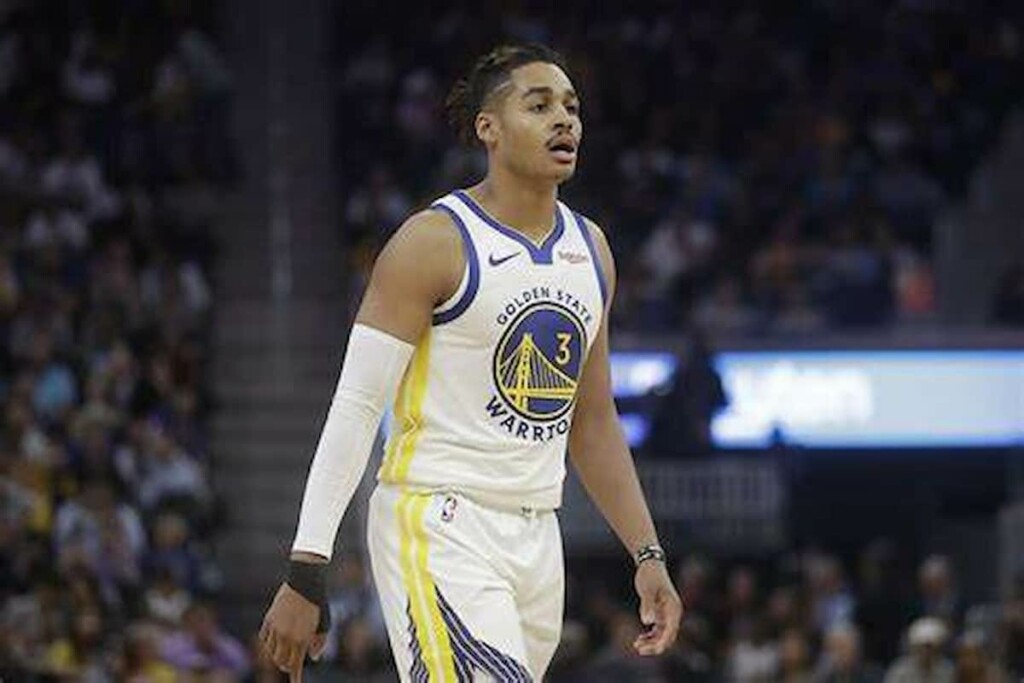 Both the teams in the match-up missed a couple of their starters. The Utah Jazz were short handed as missing many key players they were also short of their offensive beast Donovan Mitchell and the Golden State Warriors too had some key-players along with Klay Thompson (left knee soreness) and Draymond Green (left calf soreness) side-lined. Jordan Poole in absence of the two starters got a chance to start the game and showed it out to everyone why he is the best key-player who shifting roles can still make a difference on both the ends.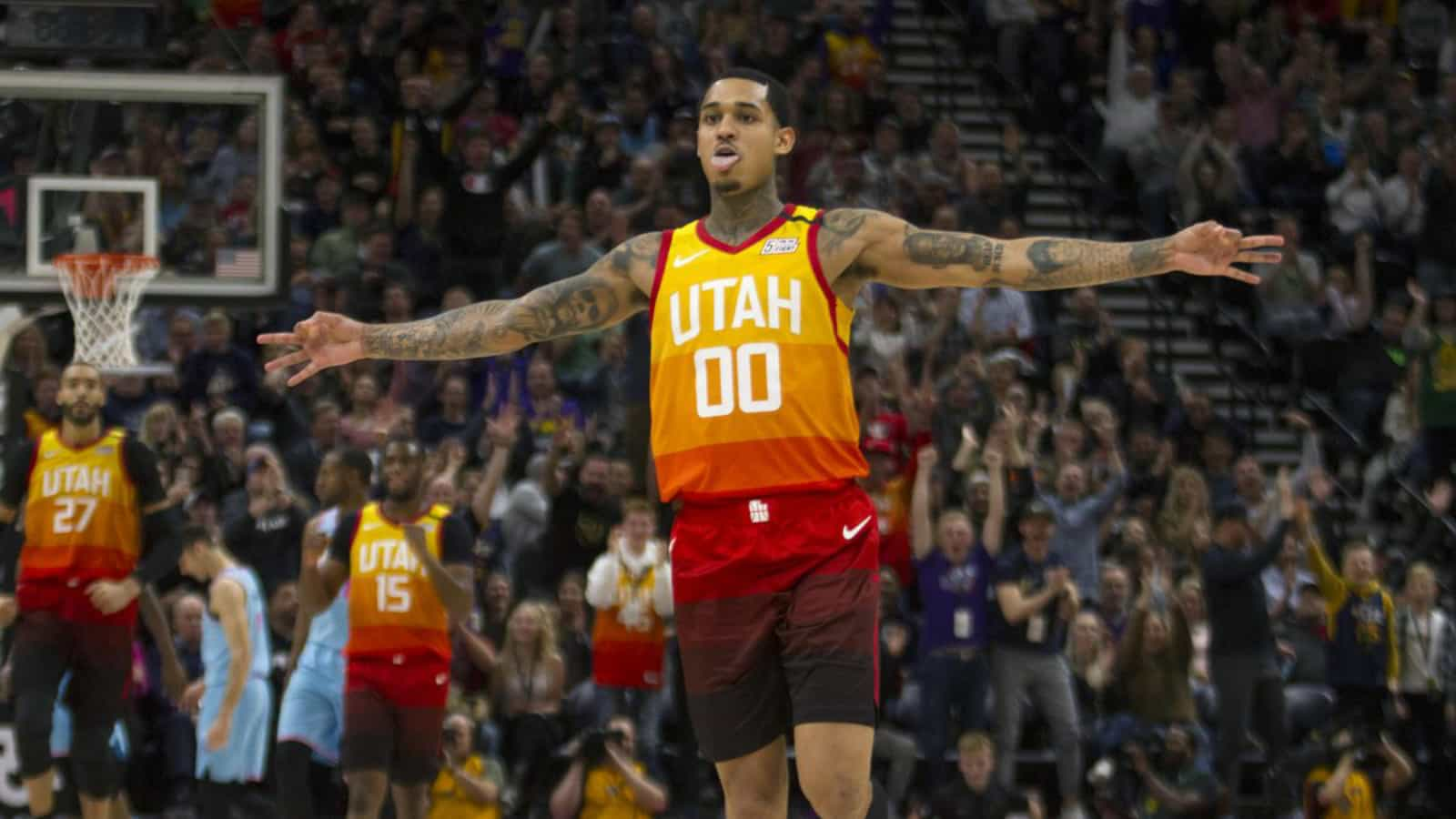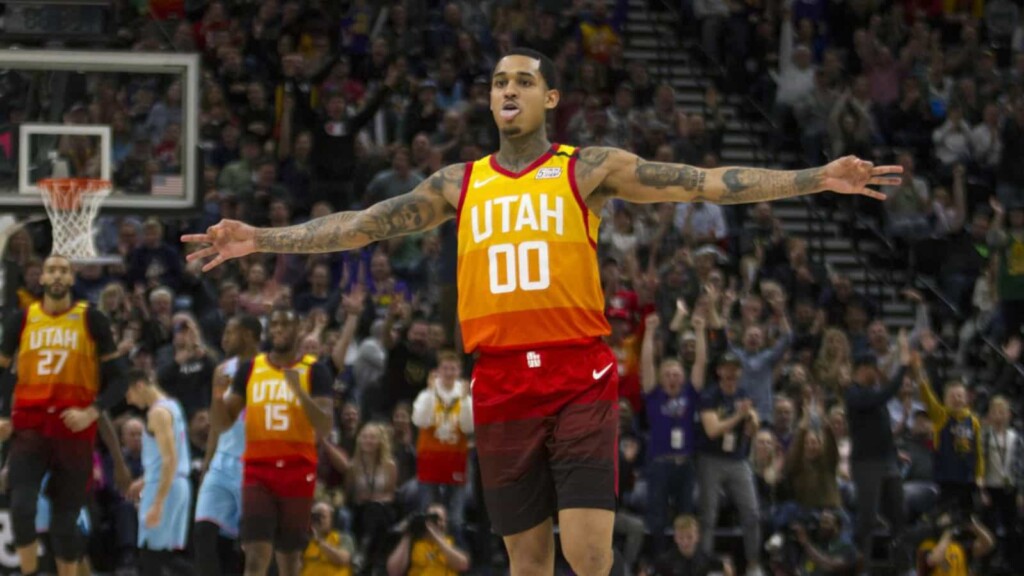 Jordan Poole took the game into his hands as Stephen Curry is having a off-week and not really being able to play like the Greatest Shooter of All Time something we know him for. Playing some great defense Poole dropped 20 points, 3 rebounds and 2 assists and shot better than the whole team. He also made the headlines as in the second quarter he dropped Jordan Clarkson with his shifty moves and went on to hit a deep three on his face as Clarkson was seen resting on the ground.
Also Read: "Has he landed yet?!" Jalen Suggs' monstrous dunk in Magic vs…
Twitter reacts to Jordan Poole dropping Jordan Clarkson down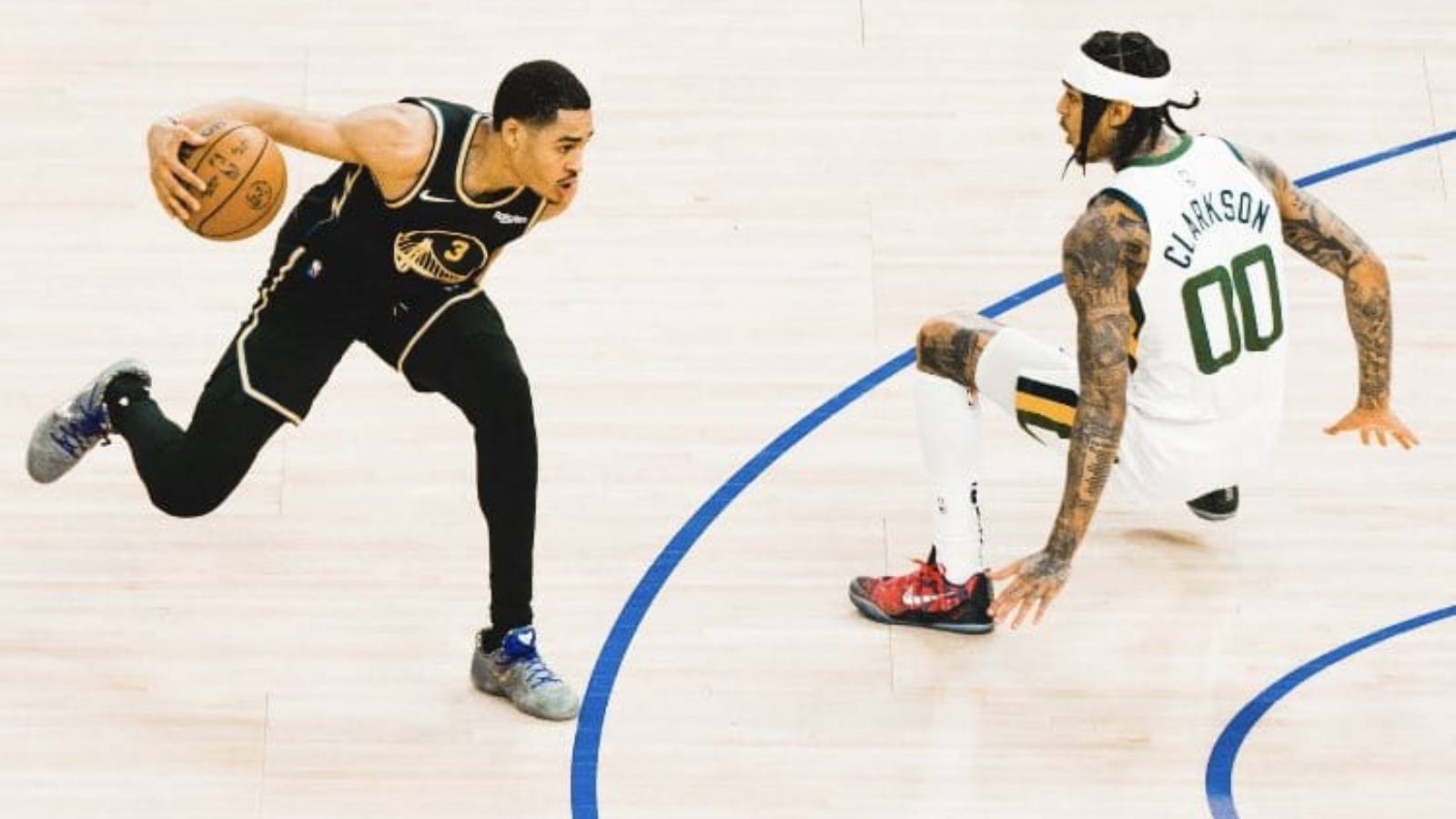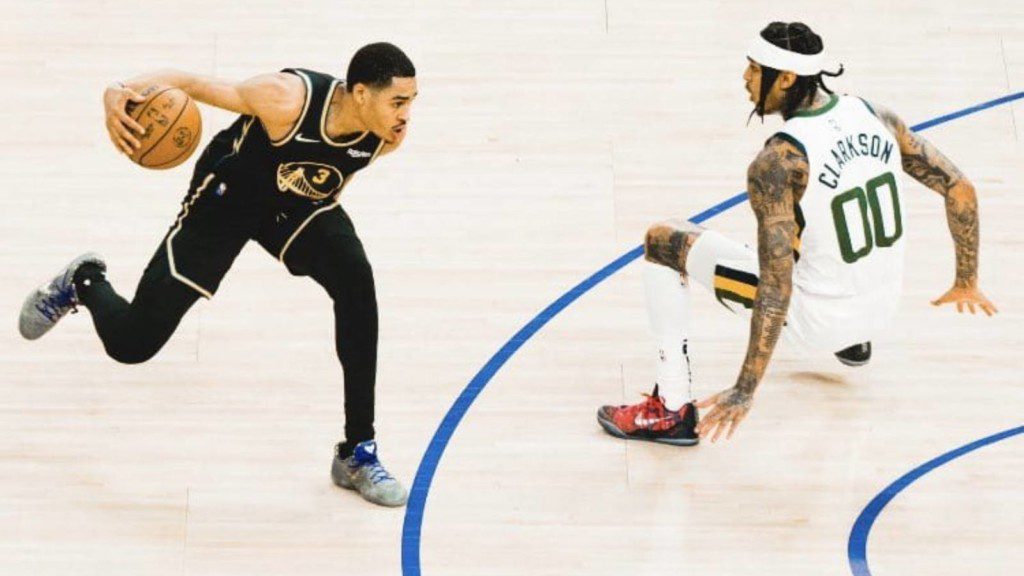 Jordan Poole with four minutes left in the second quarter having the ball in control out of nowhere hit Jordan Clarkson with a shifty move of his. As he used the in-and-out dribble which sent Clarkson to the ground and watching him rest soon drilled a swish from downtown resulting in three points for the team. Jordan Clarkson was seen confused after the play hit him that hard his facial expressions seemed he realized his mistake of not really reading Poole out and falling for the trap.
As a reaction to this play it isn't just the Warriors bench who was amazed and went insane. Fans around the globe are no where behind as they post their amazing, crazy and funny reactions on Social Media. Twitter being flooded with people appreciating Poole and criticizing Clarkson has a thousand reactions to offer. Find some of many such reactions on Twitter below:
Also Read: "We won two championships" Stephen Curry responded to Kevin Durant's comments…