Jayson Tatum has made the headlines as he gifted the Brooklyn Nets a poster to remember. Elevating high up in the air and showing off the crazy bounce of his, Jayson dunked on the head of Andre Drummond and Kessler Edwards. Tatum has been a successful leader in leading the Boston Celtics so far the season. As the team improved their record after facing heavy criticism for being consistently inconsistent. Even the star duo of the team improved their shooting slumps and are back in for winning it all to get in the playoffs to have a long run.
Recently, the Brooklyn Nets hosted the Boston Celtics at Barclays Center. The Celtics handed the Brooklyn Nets another loss to their record as they dominated them throughout the four quarters. The final box score stands at 129-106 favoring the Boston Celtics. Currently, the Boston Celtics under the leadership of Brown and Tatum are ranked as the sixth seed in the eastern conference with the record of 35 wins and 26 losses at .574.
On the other hand, the short-handed Brooklyn Nets with Ben Simmons on the bench, Kyrie not allowed at home games, and Kevin Durant side-lined due to an MCL sprain are currently maintaining a losing record. Jayson in the game dropped a 30 point bomb on Nets while also adding 7 rebounds and 4 assists. But it wasn't his 30 point performance that broke the internet. As his dunk on two defenders of Nets- Andre Drummond and Kessler Edwards stands viral.
Also Read: "Their ceiling is the playoff and first round exit" Stephen A….
Twitter reacts to Jayson Tatum's dunk against the Brooklyn Nets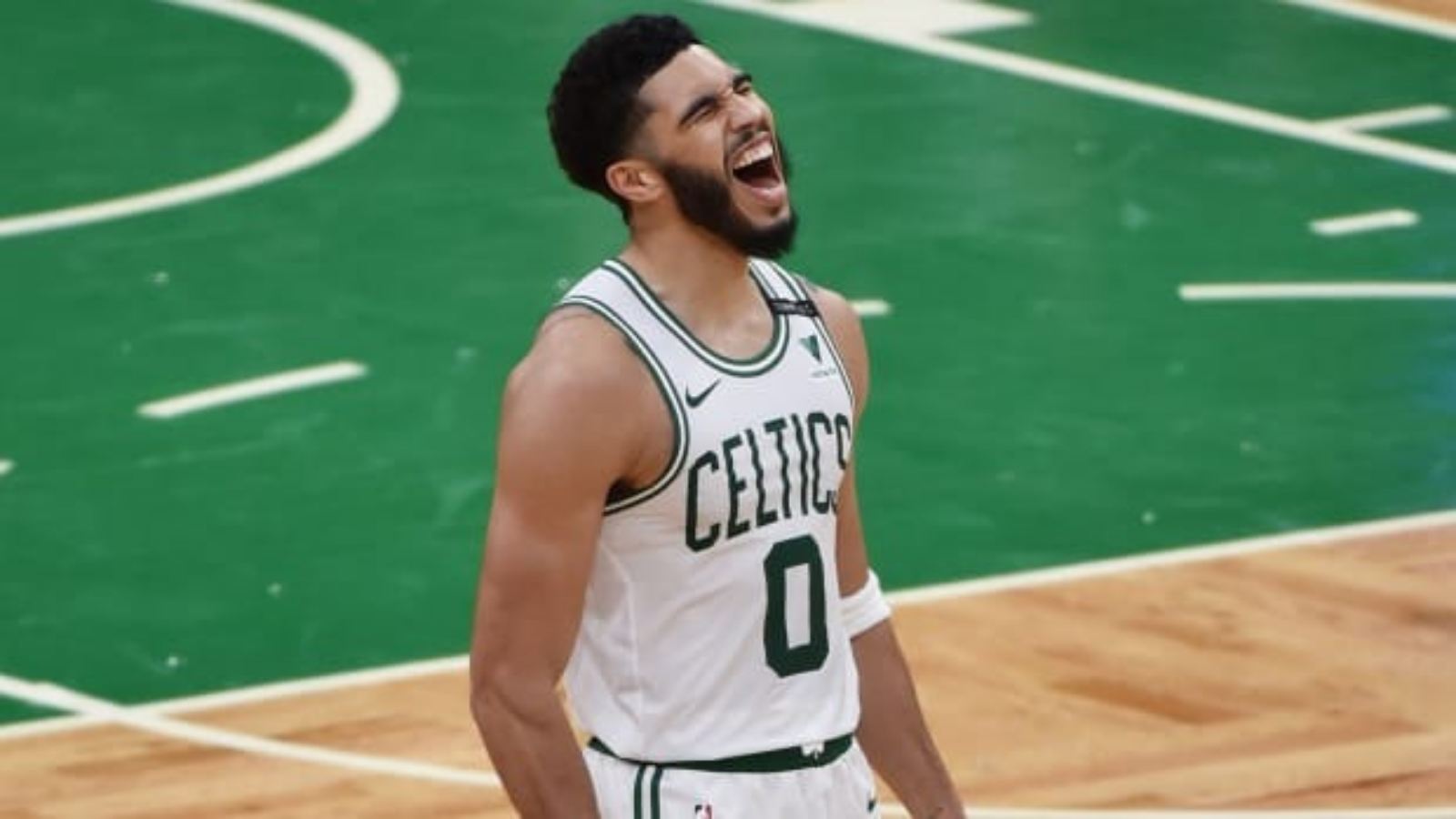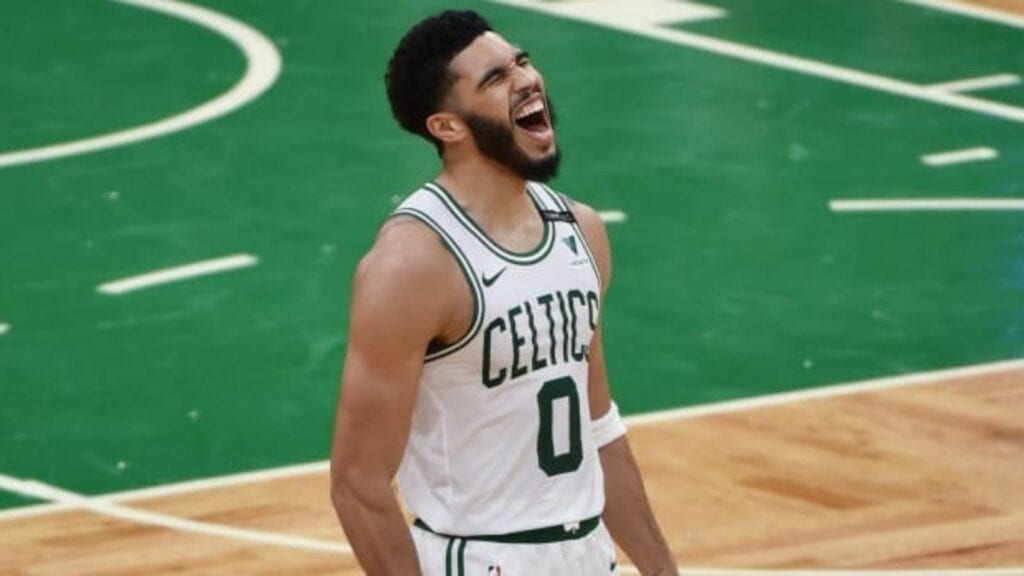 Jayson Tatum with 2 minutes 30 seconds remaining for the second quarter to end showed off the lessons he learned from Kobe Bryant. As he replicated an iconic dunk of Black Mamba on Andre Drummond and Kessler Edwards, dunking between them. The dunk was actually the result of an IQ play by Marcus Smart where a bounce pass from him created space in the paint for JT to get up and finish in style while starring down Ben Simmons and the Brooklyn Nets' bench.
The clip of the play is viral on the internet. Twitter has thousands of reactions on the dunk. As fans around the globe praise and appreciate Jayson Tatum for his bounce while wishing him luck for further run as play-offs near. Find some of many such reactions posted by fans on Twitter here below:
Also Read: Ben Simmons gets stern reminder from Danny Green ahead of March…