Kobe Bryant never backed down from a challenge. He always played with fierce competitiveness and a relentless desire to win. He was the epitome of the Mamba Mentality, a philosophy of pursuing excellence and greatness in everything he did.
That's why it was no surprise that on April 12, 2013, Kobe did something that few players would ever dare to do. He tore his left Achilles tendon in a critical game against the Golden State Warriors, but he refused to quit. He got up and walked to the bench by himself, then came back to the free-throw line and made both shots, tying the game at 109. He then walked off the court on his own terms, as the Staples Center crowd cheered him on.
Kobe knew that he had suffered a career-threatening injury, one that could end his legendary run with the Lakers. But he was determined to help his team win, even if it meant playing through unbearable pain. He also wanted to show his toughness and pride, and not give his opponents any edge. He later said that he did not want to be carried off the court like Paul Pierce was in the 2008 NBA Finals, when he faked an injury and returned to the game minutes later.
The Lakers went on to win the game 118-116, thanks to some clutch plays from Pau Gasol, Dwight Howard, and Steve Blake. They also secured a playoff spot two days later, but they were swept by the San Antonio Spurs in the first round without Kobe. Kobe underwent surgery and faced a long and difficult recovery process. Many wondered if he would ever play again at a high level, or if he would even come back at all.
Also Read: "N**ga I'm better than you," Kobe Bryant took a shot at Michael Jordan by wearing jersey number 24, claims Celtics legend
The Mamba's Last Dance: How Kobe Bryant Overcame His Achilles Injury and Left a Legacy of Greatness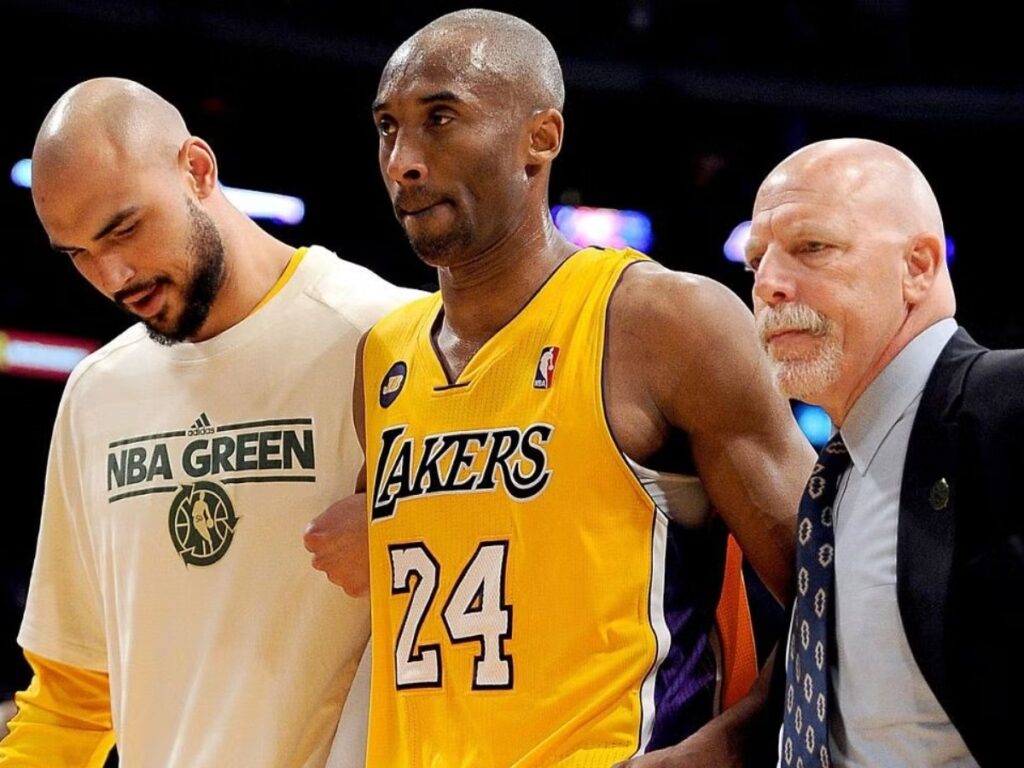 But Kobe proved them wrong. He came back to the court in December 2013, eight months after his injury. He played six games before fracturing his knee and missing the rest of the season.
He then played 35 games in 2014-15 before tearing his rotator cuff and ending his season again. He finally played a full season in 2015-16, his last one in the NBA. He finished his illustrious career with a memorable 60-point performance in his final game against the Utah Jazz.
Kobe's Achilles injury was one of the most heartbreaking moments of his career, but it was also one of the most inspiring ones. It showed how much he loved the game and how much he cared about winning, how he faced adversity with courage and determination, and how he lived up to his Mamba Mentality until the very end.
Kobe's Mamba Mentality was not just about basketball. It was about life. It was about overcoming challenges, pursuing dreams, learning from failures, and enjoying the journey. It was about being the best version of yourself and helping others do the same. It was about living every day with purpose and gratitude.
In Case You Missed: