Giannis Antetokounmpo had a strong performance as the Milwaukee Bucks defeated the Los Angeles Clippers 106-105 thanks to his 54 points, which helped his team end the winning streak for the Clippers in a comeback victory.
The big man told reporters after the game how he intended to honor that accomplishment. He blatantly lobbied for a new endorsement contract throughout the meeting, disowning Chick-Fil-A in favor of Culver's because he was sure the Wisconsin-based restaurant would provide him with the several cheeseburgers he claimed to be intending on ordering.
Despite having a fantastic $228 million five-year contract, Giannis is known for being relatively conservative. Additionally, based on the tweet that the business responded with, it appears that his choice to switch allegiances was a wise one.
Giannis has solidified his reputation as one of the league's most entertaining players, after winning a title to celebrate, he drove to Chick-Fil-A with both of his trophies and ordered 50 chicken nuggets to represent the 50 points he scored against the Suns to win the game in 2021.
Related: "Unanimous Shaqtin' MVP" – Brooklyn Nets' Day'Ron Sharpe FALLS ASLEEP during Celtics inbound pass, trolled on social media
In the record books, Giannis Antetokounmpo joins Kareem Abdul-Jabbar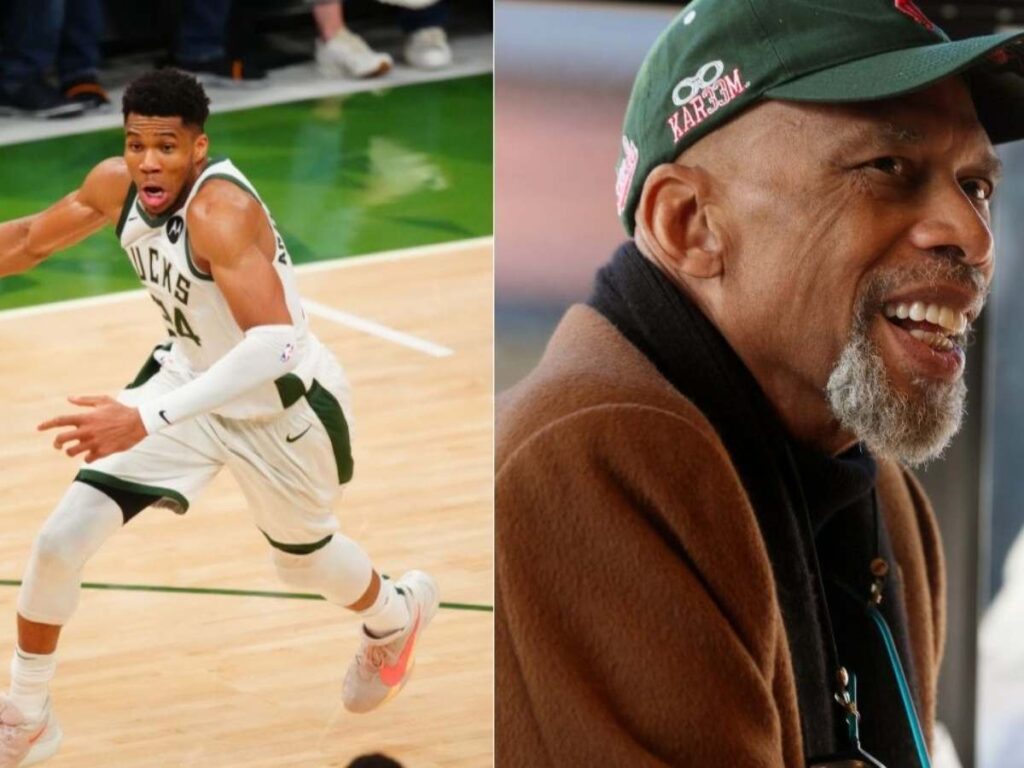 The 54 points Giannis Antetokounmpo scored were the second-highest total of his career. Prior to this season, Antetokounmpo only had three 50-point games to his credit; he has now recorded three in the previous month. The only other player in Bucks organization history with as many games with 50 points in a season is Kareem Abdul-Jabbar.
"It's a great compliment to be up there with Kareem," Antetokounmpo said. "I never thought I'm gonna score 50 in the NBA when I got drafted. It's an insane, crazy journey. I finish the game when I score 50, I'm like, 'What the hell just happened?' It's insane. It's a lot of hard work, a lot of self-belief, and being up there with somebody like Kareem that played in this franchise, it's a great compliment."
"Every day, grateful for him, this organization, this city," Budenholzer said. "The crowd tonight was awesome, the appreciation. But he's just incredibly special. Fifty is so tough in this league, and I've never been around anybody who's done it three times in a season. Kareem Abdul-Jabbar is an icon in our league. Giannis is building our legacy; I'm glad to have a great seat to watch it."
In Case You Missed:
Dillion Brooks complains to refs about Draymond Green calling him a 'Pu**y' on-court
"That's when he woke KD up" Fans react to Dillion Brooks and Kevin Durant receiving techs
Do Follow us on Google News | Facebook | Instagram | Twitter