The LA Rams had a memorable outing at the Super Bowl. Right from the start, the competition was intense as both teams were eyeing the coveted trophy. The Rams were obviously the favorites to win the contest but the Bengals had constantly defied expectations in the tournament and they were threatening to do that again.
OBJ started things off brilliantly for his franchise. However, the Bengals were able to make a comeback in the third quarter but then again, in the final quarter, the Rams showcased why they were the favorites to win the title. They scored 7 points and stopped the Bengals from scoring anything in the final quarter.
"Odell Beckham, Von Miller, we have to bring them guys back": Aaron Donald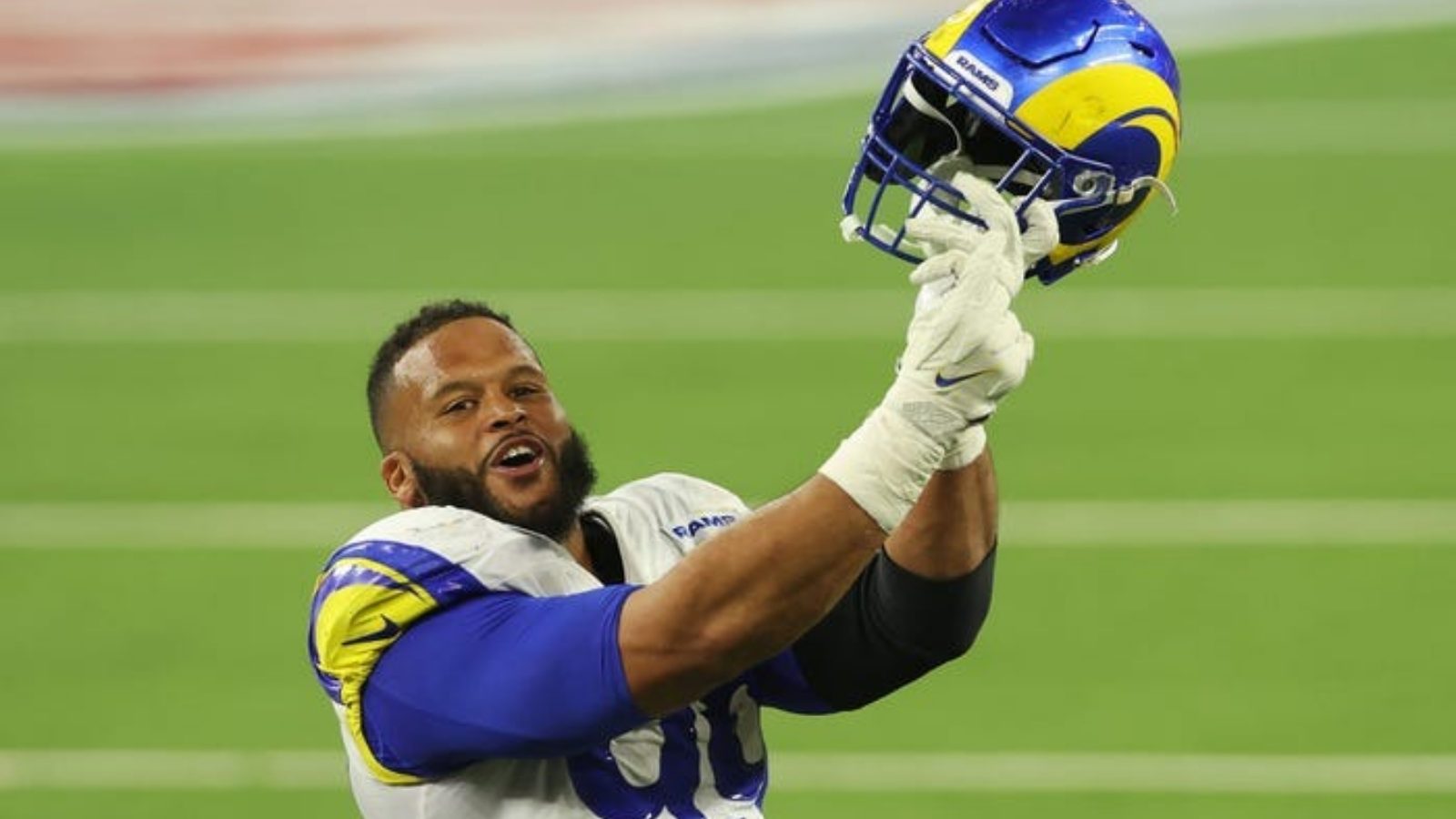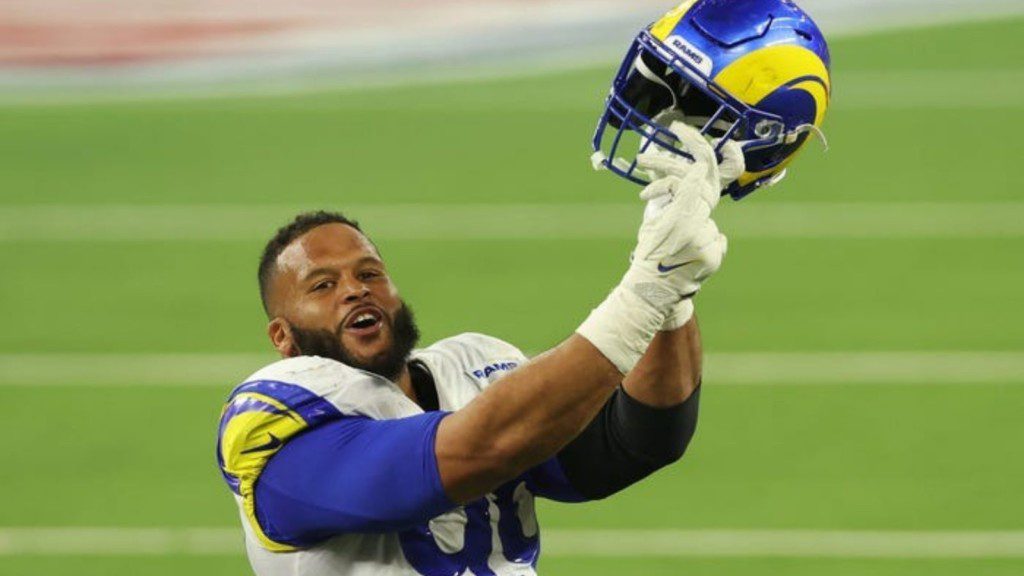 A lot of credit for the Rams' success has to go to Aaron Donald who was absolutely relentless in the final moments. In fact, during the Bengals' timeout coach Sean walked up to Donald to remind him that this was the moment of reckoning. "Hey, Aaron! This is the moment, right now," he told Aaron. Sean was so confident in Aaron's abilities that he shouted, "Aaron Donald's gonna make a play."
Indeed, Sean was absolutely right as Donald was able to get pressure on Joe Burrow during the fourth-down play. If someone adds so much value to your team, it is evident that you will want him on your side. There were reports that Donald will retire after the Super Bowl and the Rams were desperate to make him stay.
It seems like the Rams have succeeded in keeping him with the unit. However, Donald has stated that he will come back only if the Rams bring back two players for next season. "I'm gonna enjoy the moment. We bring everybody back, I'm back," Donald said to TMZ after the parade. "Odell Beckham, Von Miller, we bring them guys back, let's make it happen," he said.
Both Beckham and Miller have had a huge impact on the team. However, both are scheduled to hit free agency this offseason. Beckham after being released by the Cleveland Browns had a dream season and Miller also played a huge role in guiding the side to wins.
Also read: "She's The GOAT": Tom Brady calls his supermodel wife Gisele Bundchen the absolute BEST in her field