Aaron Rodgers and controversy always seem to go hand in hand. Days after the vaccination fiasco, the Green Bay Packers quarterback has yet again found a way to grab headlines for something he did.
The incident we're referring to came after the Packers' close 24-22 win over the Cleveland Browns on Boxing Day. While handing out a socially distanced post-match interview to NFL reporter Erin Andrews after the match, Rodgers was spotted hugging her afterwards without having any sort of face mask on.
Aaron Rodgers claimed himself to be a hugger in response to the hugging controversy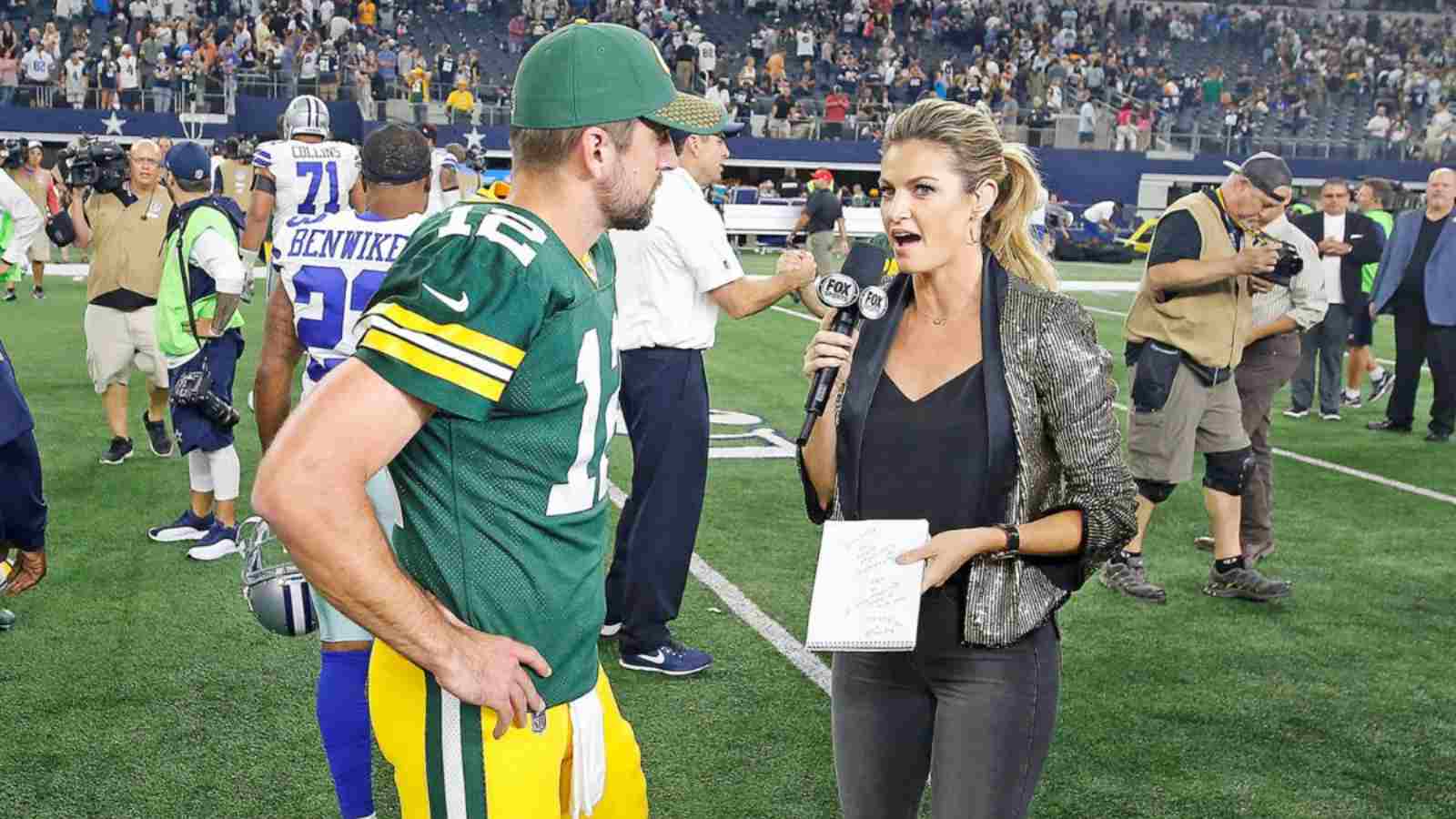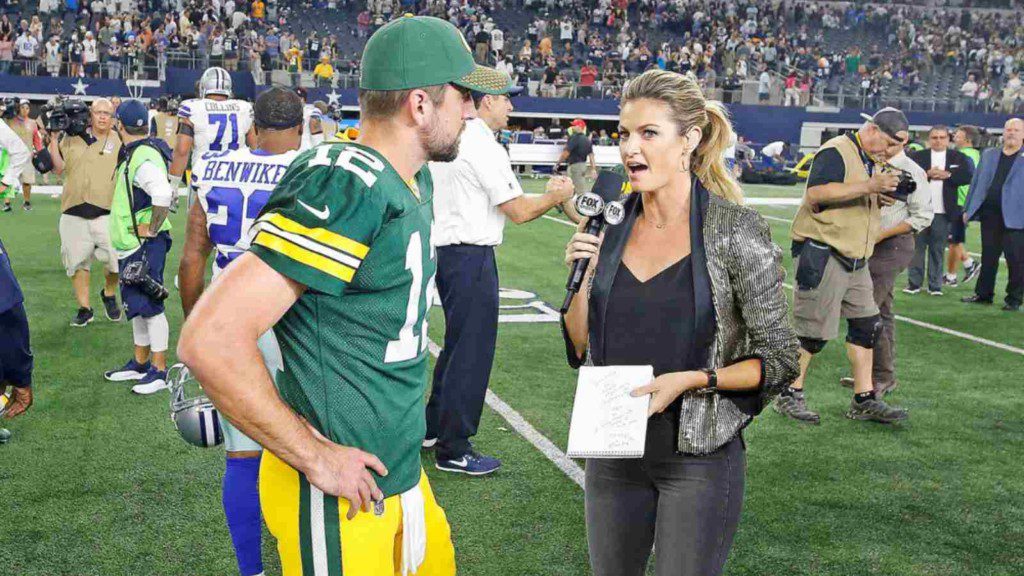 Aaron Rodgers faced quite a major backlash for his act of hugging the reputed reporter especially as the Covid cases have seen an upward trend in recent days. However, speaking on his friend's weekly show, The Pat McAfee Show, Rodgers defended himself by saying that he's a "hugger."
"Look, I've known EA for a long time and I think the whole thing is obviously a little bit strange. You've got to do some eight feet apart interview," Rodgers said in defence of himself.
Aaron Rodgers also explained that Erin Andrews is one of the reporters, he enjoys working with, while also naming the recently deceased John Madden in that category. He also claimed that Andrews is a close confidant of his and he did what he would normally do with a friend.
"And that's my friend. That's the same way I'd hug a friend seeing them on the field, or hug a guy on the opposing team that you have respect for and you play against. Look, I do what I'm told in those situations about keeping distance, but I'm a hugger and I enjoy seeing my friends postgame."
Also Read: WATCH: "Shushed, Tossed, Shushed" George Pickens tosses Michigan DB to the sidelines before giving him a nice send-off