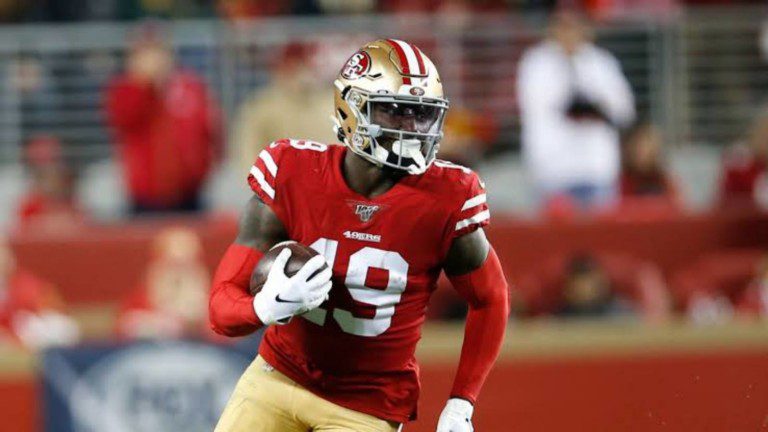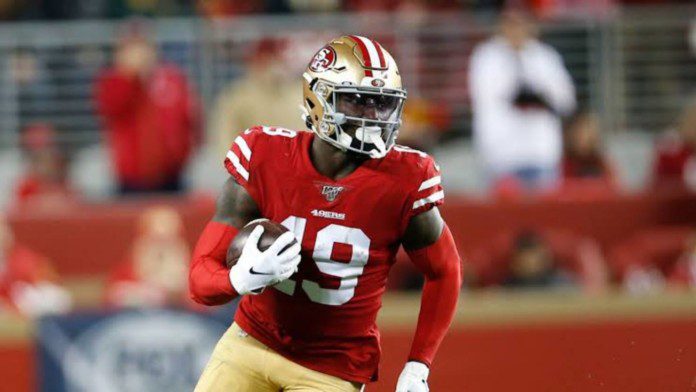 The San Francisco 49ers are currently fretting to put up a contract that will help them keep one of their most influential players, Deebo Samuel at the franchise for the NFL 2022 season. The 49ers nearly missed out on a Super Bowl appearance last time out, after falling against the eventual champions Los Angeles Rams in the NFC finals.
While the franchise still looks to put forward a contract for Deebo Samuel, there have already been rumours made about the type of money which could be headed his way in the coming summer. A move however is not expected to come from either side until late summer.
Also Read: "Colin Kaepernick still wants to play," Ryan Clark wants the quarterback to make a sensational return to the NFL
Deebo Samuel will receive a contract extension from the 49ers in the coming months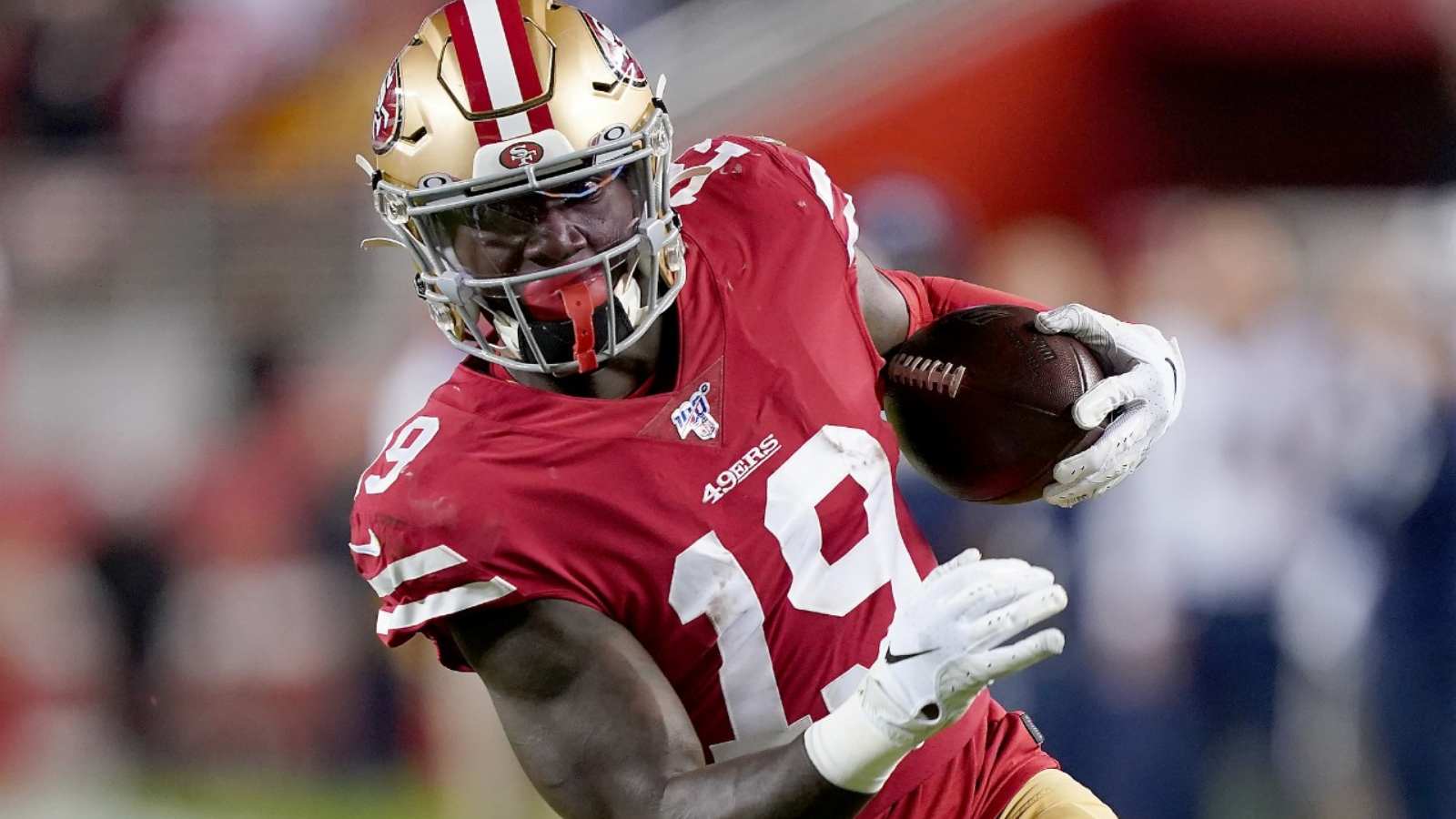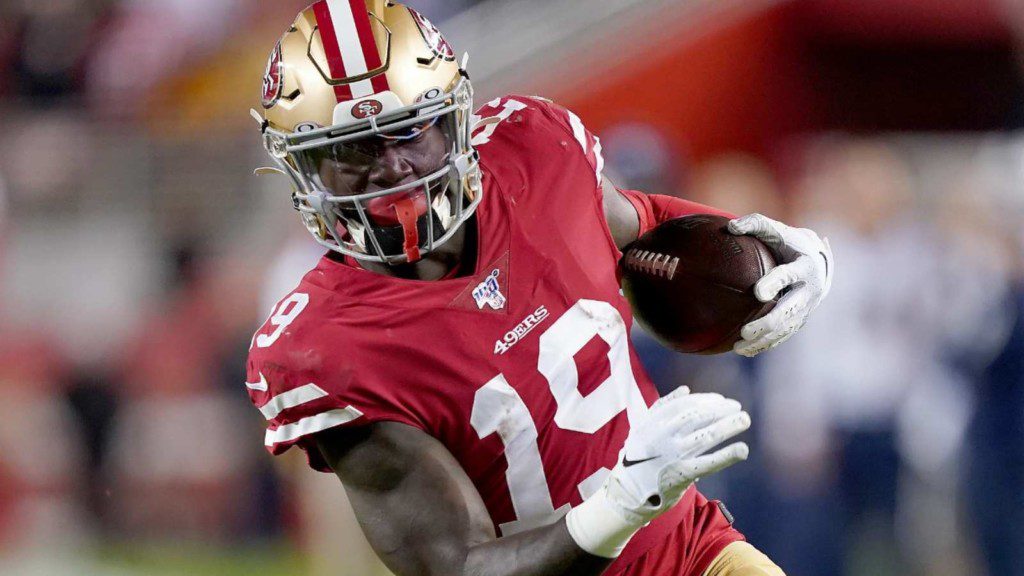 A reputed social media page for the San Francisco 49ers, named the Niners Nation posted an update regarding the contract extension of their wide receiver while replying to Adam Schefter's tweet on Jacksonville Jaguars' Christian Kirk.
The Niners Nation posted that Deebo Samuel's projected contract extension will see him earn a whopping $567m over the next 4 years, a figure which is beyond the imaginations of many NFL fans. Fans quickly figured out that the Tweet must have had a typo, and Samuel won't be receiving that sort of money.
Deebo Samuel too joined in on the fun and had a hilarious reaction to the tweet. The 26-year old up and coming footballer replied to that particular tweet saying, "Mannn I laughed so hard at this (followed by 3 laughter emojis)" on his official Twitter account.
To put the sum into perspective, the San Franciso 49ers' net worth as of 2022 is $4.175bn, which means that Samuel would have been all set to receive almost 1/8th of the franchise's total net worth if the figure posted by Niners Nation was in fact correct, which is not.
Also Read: "It was his lifelong dream," Ian Rappoport reveals primary reason why Davante Adams chose Raiders over the Green Bay Packers