Devin White is a well-known figure for the Tampa Bay Buccaneers due to his dedication to the team and exceptional skills as a player. Despite facing major difficulties, including legal troubles dating back to his time as a student, White has emerged as one of the team's top prospects. In 2015, he was unable to compete in the Under Armour All-American Game due to charges that had been filed against him.
Since 2019, White has been playing as a linebacker for the Tampa Bay Buccaneers in the NFL. He has had a passion for football from an early age, having started playing in high school as a running back and linebacker. Despite encountering controversy after graduating from school, including allegations of sexual abuse, White persevered and made his debut in the NFL against the San Francisco 49ers.
Throughout his career, White has received recognition for his contributions to the team, including being named to the Pro Bowl, Second Team All-Pro, and playing a pivotal role in the team's Super Bowl LV win. He has worked hard to support himself and his family, and as a result, has built a significant net worth. Looking to the future, White has a promising career ahead of him in the NFL.
In this article, we will explore how much money Devin White has earned thus far, as well as his future earnings potential.
Explore Further: How many kids does Odell Beckham Jr. have?
Devin White's net worth
Linebacker Devin White's net worth is currently estimated to be around $7 million, which he has earned primarily from his NFL contracts. White has proven himself to be a formidable player on the team, earning recognition and praise for his performances on the field. As he continues to excel and showcase his skills, his net worth is likely to increase even further.
Devin White's Salary and Contracts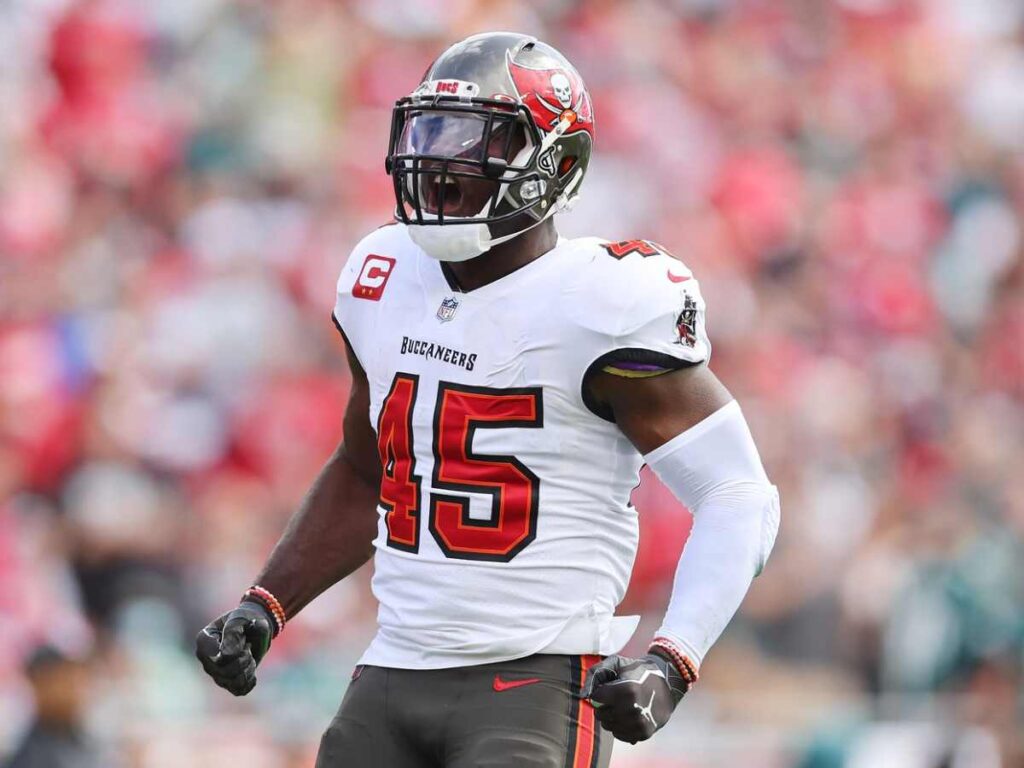 When White was drafted by the Tampa Bay Buccaneers in the 2019 NFL Draft, they picked him as the 5th overall. In 2019, Buccaneers signed a deal with White, a fully guaranteed four-year contract that was worth $29.32 million. This sum also included a signing bonus of $19.34 million. Later in 2022, the team added an extension to White's contract that earned him $4.8 million including a base salary of $500,000.
Devin White's Bonus
Being an NFL player comes with a lot of perks and bonuses. From the outset of their agreement with the team, players are entitled to various bonuses, such as cash incentives, brand deals, and other valuable benefits. However, there is currently no information available regarding the specific bonuses that Devin White has received.
Devin White's Endorsements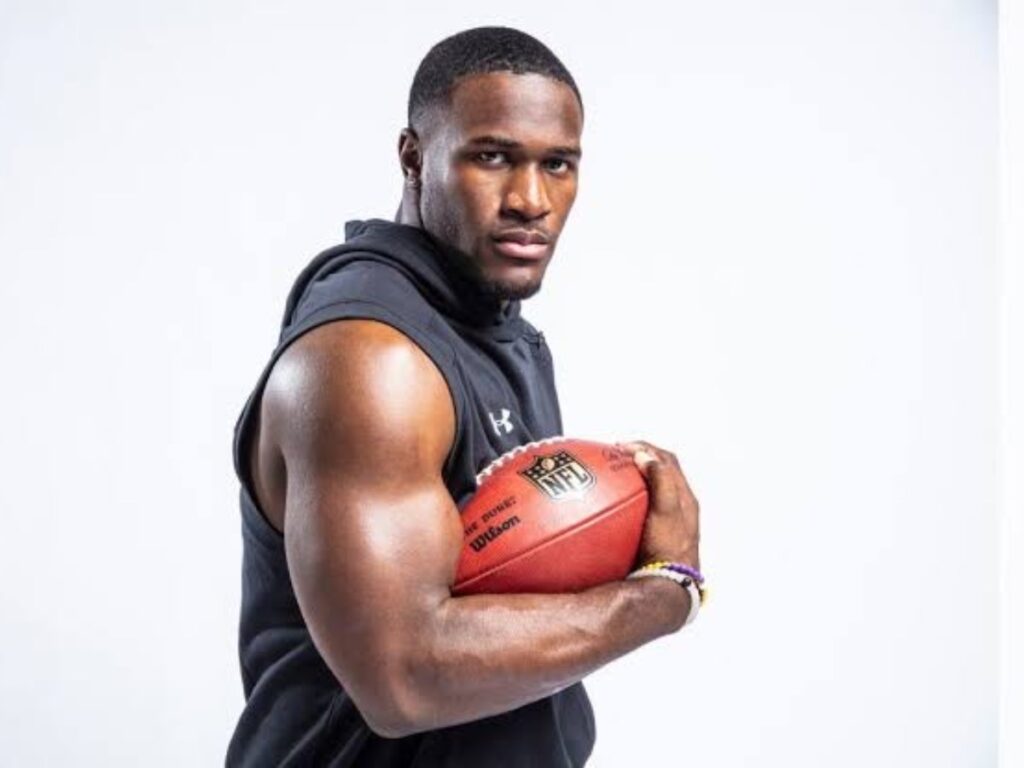 Devin White has completed four years in the NFL and has already secured several brand deals that are adding to his earnings. Various luxury brands such as Nike, Bose, and Verizon have signed White to endorse their products.
Devin White's Investments in Business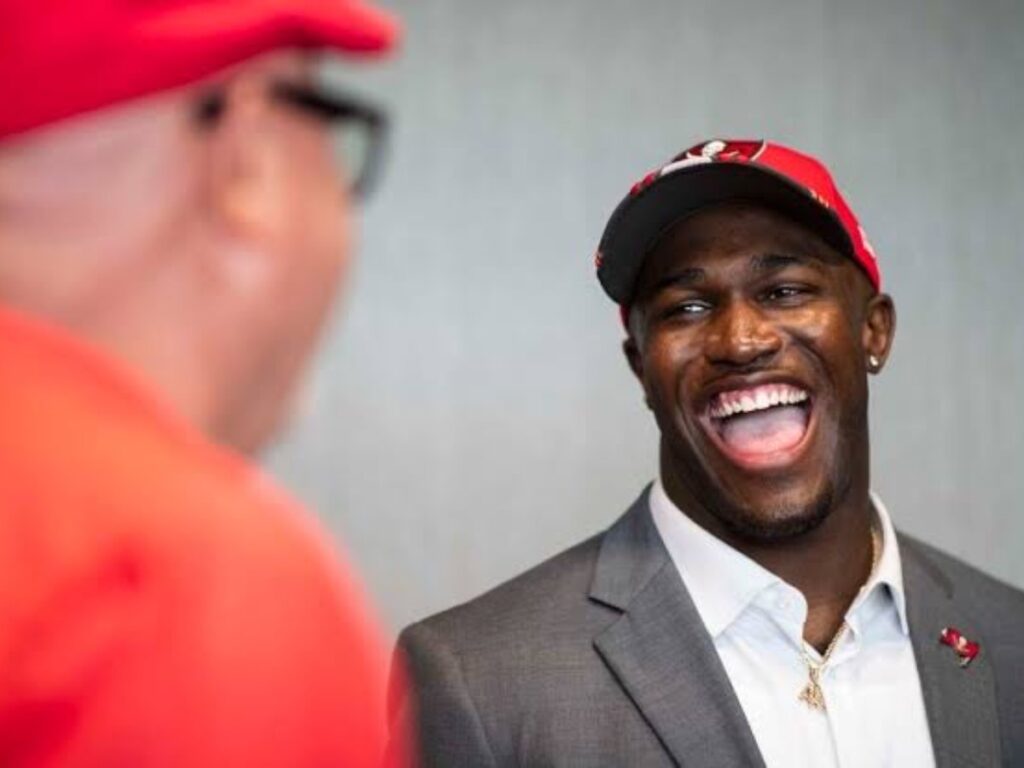 The rewards of hard work and consistency are evident in Devin White's healthy financial situation. He is not only earning a good income on the field but is also making smart investments off the field. Recently, he has invested in his own apparel line, Get Live 40, as well as another venture called Devin's Pick Boots.
Devin White's Investments in House/Real Estate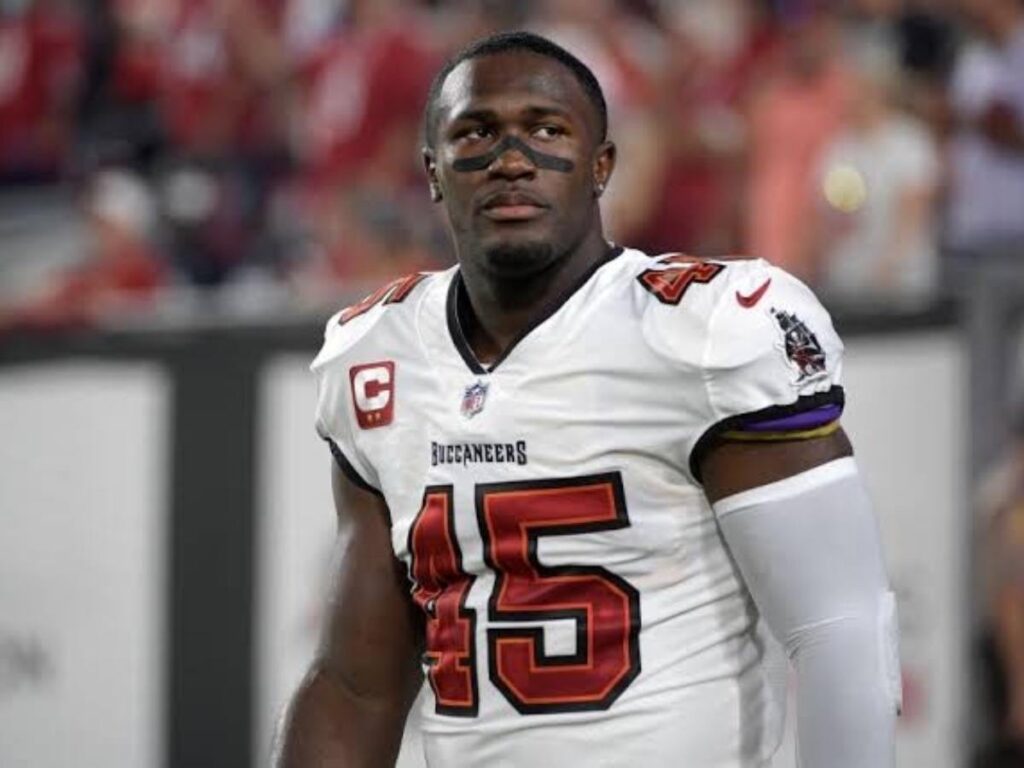 As of now, there is no information available regarding any real estate investments made by the player. However, given his success and career trajectory, it is likely that he will make such investments in the future. According to sources, Devin White is currently residing in Florida, where his team is based.
Devin White's Car Collection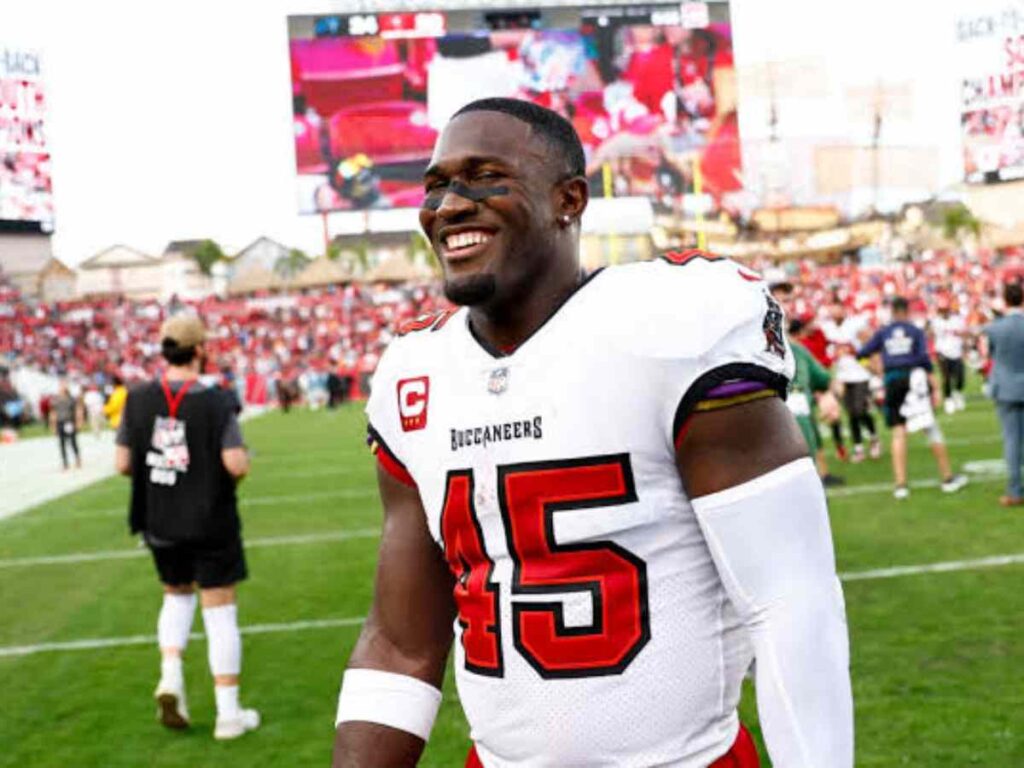 Being an NFL player is a dream position that comes with a lot of prestige and financial benefits. The contracts signed by players provide them with access to a luxurious lifestyle. Fans and media are often curious about the lavish lives of their favorite players. Devin White has treated himself to a White Ford F-250 Platinum, a massive and powerful truck that looks like a beast with its 26-inch forgiatos. He has also gifted his mother a brand new car and expressed his gratitude for her lifetime of sacrifices in raising her children.
Devin White's Watch Collection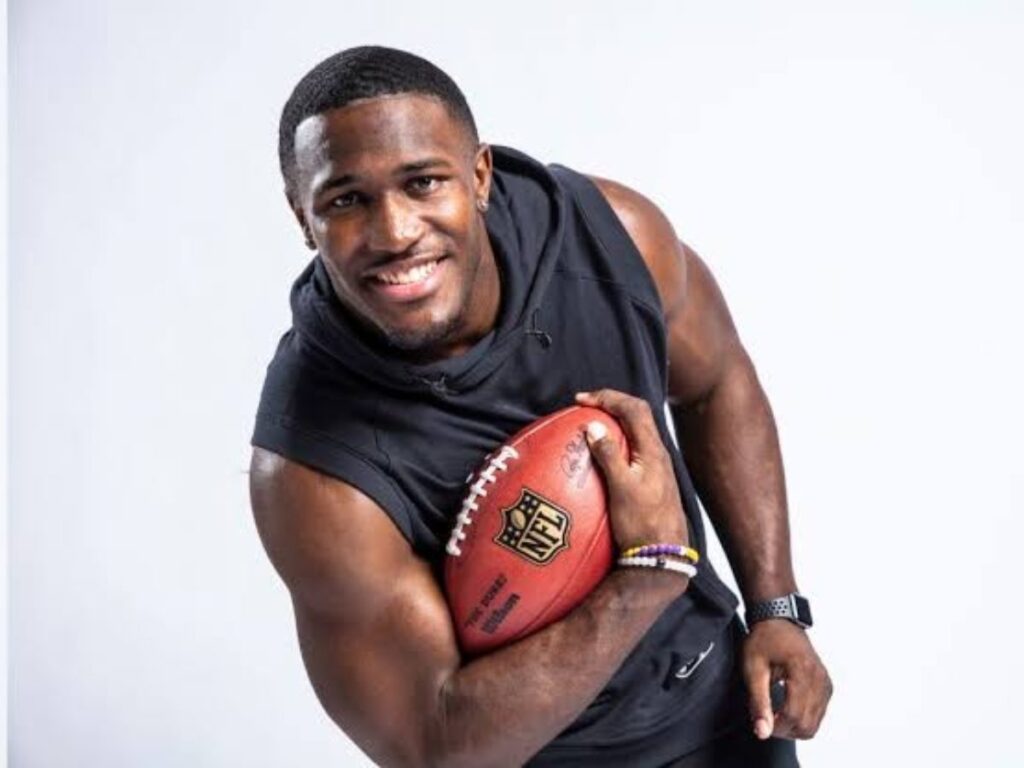 We all know that NFL players often wear some of the most luxurious timepieces on their wrists, showcasing the classy lifestyles they can afford with their hard-earned money. While Devin White is a famous player, there isn't much information available about the classic watches he might have in his collection.
Devin White's Girlfriend's Net Worth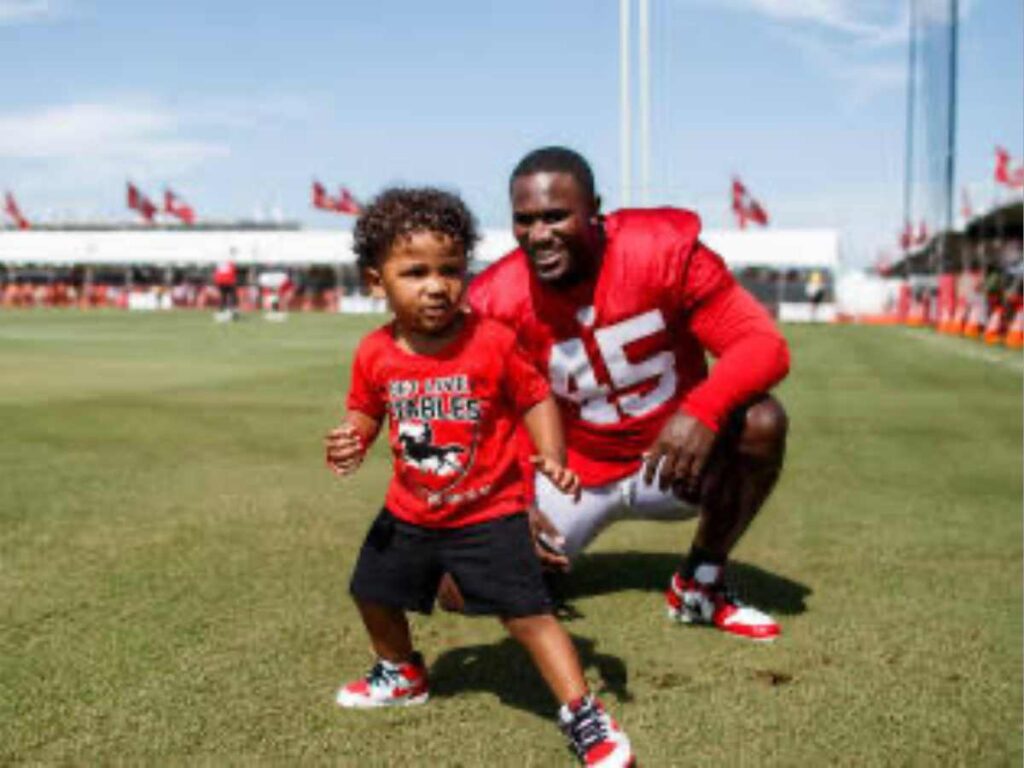 Devin White has not been publicly involved in any romantic relationships and has not shown any signs of a significant other on his social media. But the world is aware of his handsome son, Connor. Fans have been curious to know who the mother or girlfriend is, but the player has managed to maintain secrecy. Therefore, we cannot assume the net worth of the unknown woman in White's life.
Do follow us on: Facebook | Instagram | Twitter
In case you missed it!