Tennis icon Billie Jean King added another feather to her cap. The 12-time grand slam champion was given the honors of flipping the coin at the 2022 Super Bowl. This year's Super Bowl, which was contested between the Los Angeles Rams and the Cincinnati Bengals was held at the iconic SoFi Stadium and hence King, who is a resident of Long Beach was a perfectly suited candidate to do the honors.
During the toss, the referee explained the details that the Super Bowl 56 logo would be "heads" and the AFC and NFC Championship Team logo would be "tails". The Rams claimed tails but lost the toss after King flipped the coin and eventually, Bengals started the Super Bowl. It is assumed that King tossed the coin to mark the 50th anniversary of sports gender equality legislation Title IX.
For the toss, King was accompanied by California School for the Deaf Riverside Cubs team captains, as well as the High School Girls Flag League of Champions and girls youth tackle football players with the Inglewood Chargers and Watts Rams.
Before the toss, King shared a video of herself practicing the toss with a dummy coin. "Pressure is a privilege," she captioned the video revealing her nervousness before the toss.
'I am proud to be part of this year's Super Bowl Coin Toss': King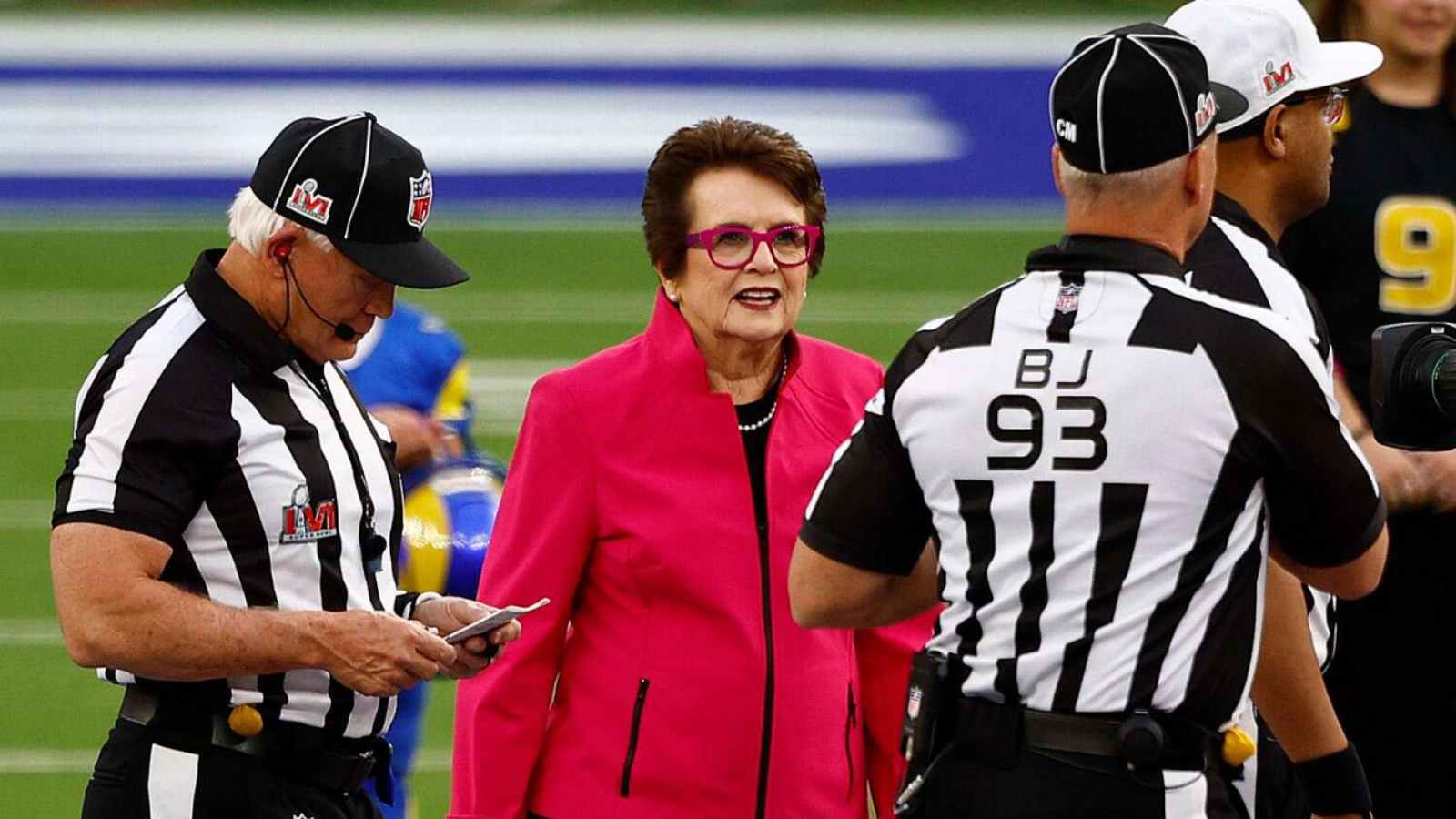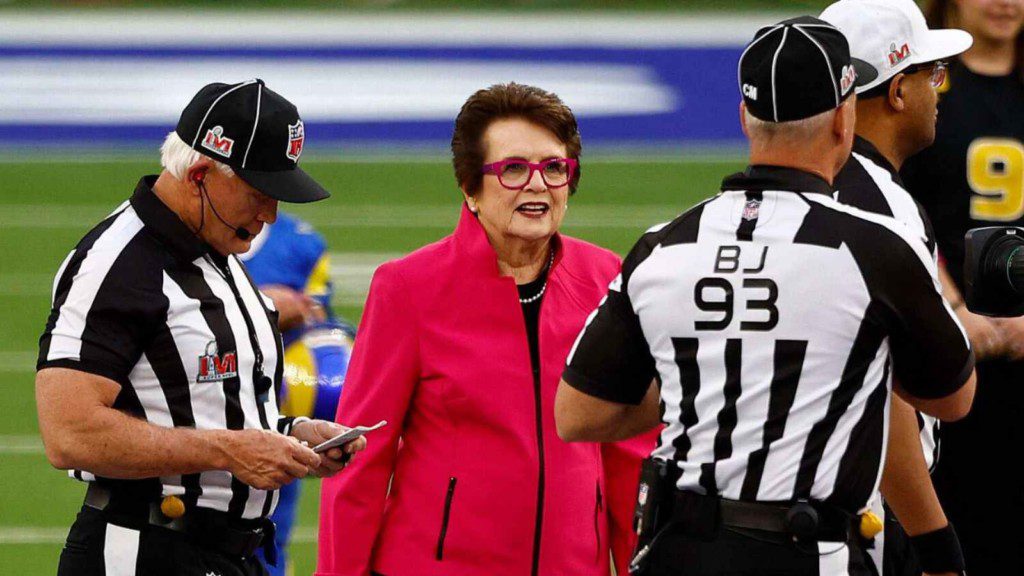 Speaking to tennis.com, King expressed her excitement regarding the toss and revealed what an honor ut is for her to be a part of the 2022 Super Bowl. The 78-year old even lauded NFL's commitment to bring everyone together.
"It is an honor to stand with these outstanding student-athletes and celebrate the 50th anniversary of Title IX on one of the world's biggest stages," Billie Jean King said. "It's hard to understand inclusion until you have been excluded, and I am proud to be part of this year's Super Bowl Coin Toss and the NFL's commitment to bring us together and make us stronger."
Meanwhile, the Los Angeles Rams defeated Cincinnati Bengals 23-20 to win the 2022 Super Bowl.
Also read: "MVP!": Cooper Kupp declared as the MVP of Super Bowl, as the Rams take down the Bengals to win Super Bowl LVI