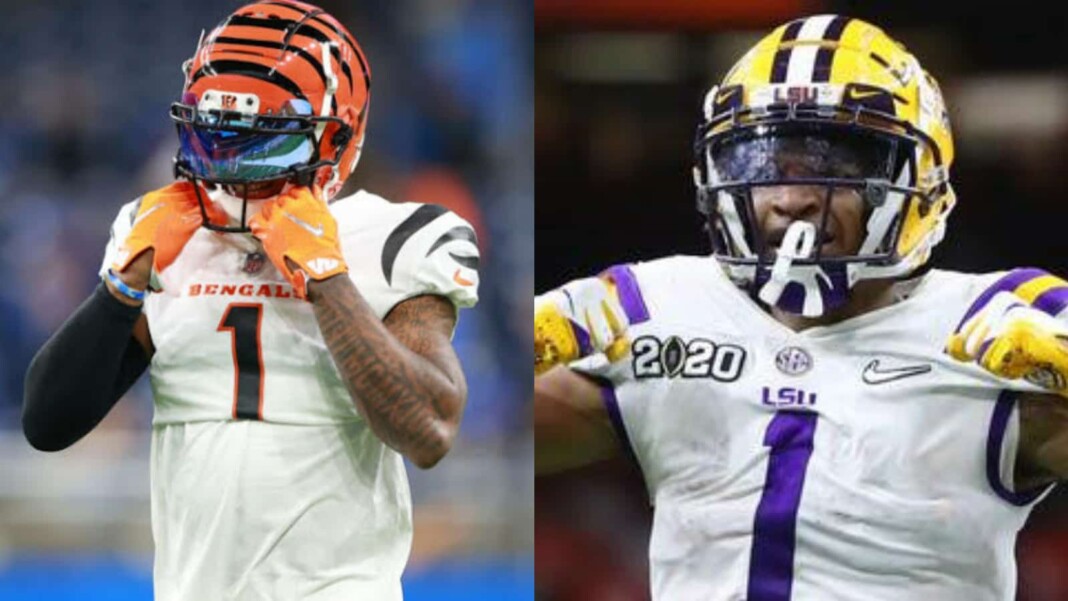 Ja'Marr Chase has simply set the season ablaze with his extraordinary brand of football as the Bengals as racked up impressive numbers so far with the season reading 5-2 for them. They came out of the shadows with a resounding victory over the Baltimore Ravens, thanks to their rookie quarterback who has simply shown no signs of rust at all.
Chase has been off to a flying start and has shown signs of some extraordinary chemistry with their quarterback Joe Burrows to propel the Bengals to a formidable position. He has so far racked up 754 receiving yards out of which he has managed to complete 35 receptions. He has averaged 21.5 yards per reception and racked up 6 touchdowns in the season so far.
Ja'Marr Chase's incredible rookie year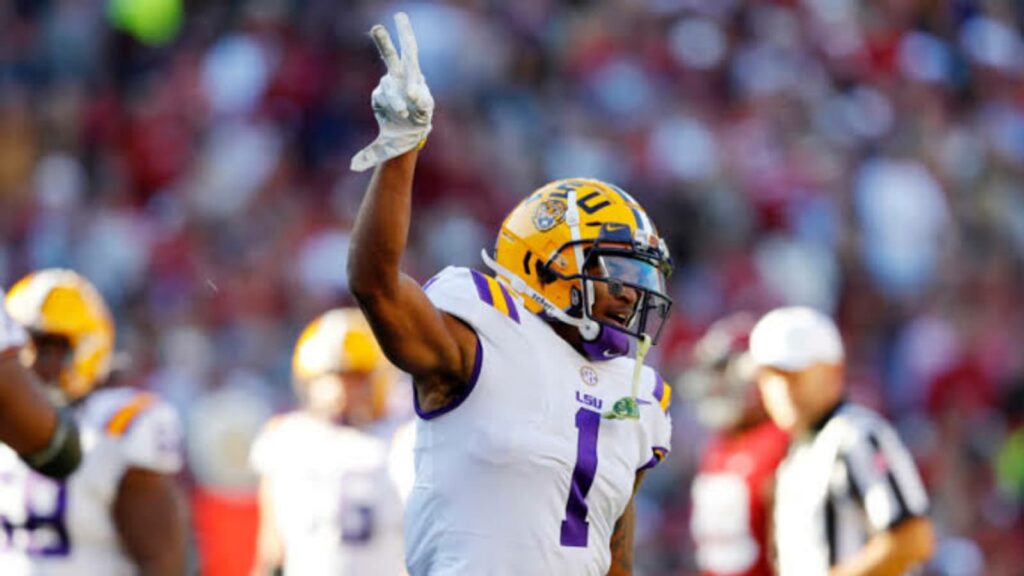 NFL created an entire thread on Twitter to celebrate Chase's historic opening season in the NFL. Going by the numbers, it is almost an assurance that he is going to bag the NFL Rookie of the Year unless there is some miraculous turnaround from others or he slips us drastically in the following games to arrive.
The first tweet of the thread underlined how Chase caught five passes in his opening game that was capped off by a 50-yard touchdown grab. The second week witnessed how the wily Chase maneuvered his way past a couple of defenders to complete a 50-yard touchdown, justifying the heightened sense of billing that has been strapped onto him.
He didn't take long to register multiple touchdowns as in his very third game, Chase bagged touchdowns and that was a burning ode to his impeccable positional sense and a keen eye for the long throws. The next tweet in the thread highlighted how his excellent navigating abilities runs rings around the defenders as he kept them at bay to complete those important catches.
He upped his game beyond all recognition as he pulled off a 70-yard touchdown against the mighty Baltimore Ravens in a blowout victory for the Bengals. Another tweet in the thread underlined the blistering speed that he has up his sleeve. He pulled off a 201-yard game in week 7, he posed a serious question that is there any stopping him from him bagging the NFL Rookie of the year?
Also read: CeeDee Lamb Reveals He Saw 'The Same' Dak Prescott In Practice