The name Mike Evans needs no special introduction, as the fans are aware of the records he has set in the league. The American football wide receiver in his early days played basketball, and football and ran track for the high school he joined and acquired a lot of consideration followed by his enrollment from Texas A&M as a wide receiver, a stride in front of his fantasy.
The WR, while going to Texas A&M college, completed his years with 69 receptions for 1,394 yards. He decided to jump straight to his NFL draft and renounced the two years of his University.
Evans was ranked as the best wide receiver in the 2014 NFL draft by Sports Illustrated, and the Tampa Bay Buccaneers selected him with the 7th overall pick. With a 4-year rookie contract marked, his debut game against the Jaguars caught the eyes of the fans.
Evans acquired fame in the absolute first season with triumphs, like being the youngest player to get more than 200 yards in NFL history. In 2015, he was also ranked 75th among the best NFL players.
With improved performance on the field, Mike Evans shot to early fame, each year brought more ranking and rewards. The multiple times Pro Bowl and Super Bowl LIV collector with numerous awards is also the only player in NFL history to start his career with straight 9 seasons with 1000 yards marking his name another sheen.
Related: "Thug should be suspended" – NFL fans SCORCH Mac Jones on social media after he was heavily fined for the controversial block on Eli Apple
Contract Details of Mike Evans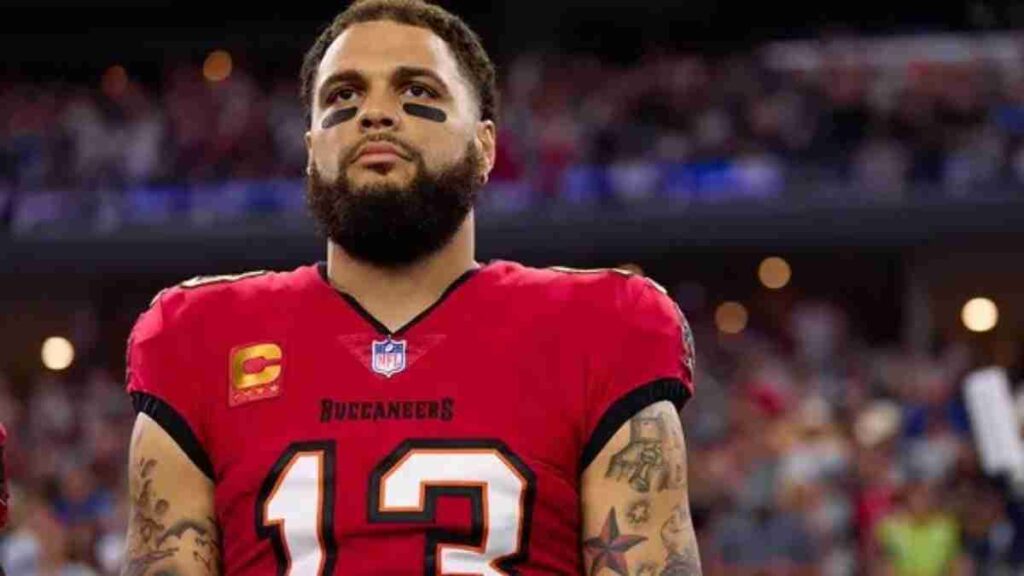 The Bucs WR is an experienced player of at least 9 years, playing for the same team that drafted him in 2014. Evans' performance rating from the Academic years laid the first career contract in front of him by the Tampa Bay Buccaneers worth $14,631,502 for 4 years. This contract covered a signing bonus of $8,961,092 and an average salary of $3,657,876.
The Tampa Bay Buccaneers extended the term in 2018 to a 5-year term. The penned contract had a worth of $82,500,000, including his $55,008,000 as guaranteed money and a salary of $16,500,000 for the respective seasons.
With a 2nd time Pro Bowl selection, the stats of Evans improved drastically, making him enter for 5-year terms with the team that made yearly cash of $18,258,000 in 2018. The next year, 2019, doubled the figure to $20,000,000 as a yearly pay to Evans.
WR entered 2020 with more zeal and landed a record-breaking 7 consecutive seasons with 1000 receiving yards, this time breaking Randy Moss' record, which in itself is an accomplishment. The season end made $16,750,000 for yearly input.
The year 2021 had his name in the 4th Pro Bowl mention of Evans' career, accumulating all the glory worldwide. He made $12,250,000 worth of yearly cash that year.
In 2022, Mike Evans earned a base salary of $1,057,774, making it yearly cash of $13,937,774, which is a fantastic figure.
How much will Mike Evans earn in 2023?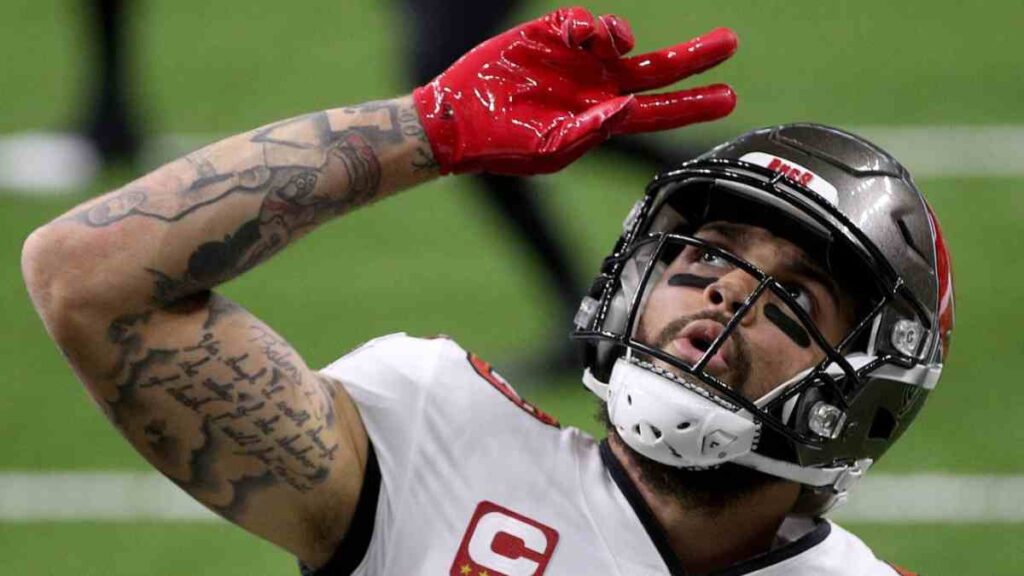 It looks like the WR is soon to be seated on an NFL throne and will be grabbing all the perks and luxuries of an NFL star. With the beginning of 2023 cash inflow is multiplied and he will earn a base salary of $13,000,000, an add-on roster bonus of $1,500,000, a capital hit of $23,698,500, and yearly cash of $14,500,000 increasing the size of his wealth.
With all the incumbent bonuses and cheques, the player is set for another season that could be another year breaking records in the NFL arena.
Related: Russell Wilson vs Ciara Net Worth: Who is richer?
Related: Giants' DE Kayvon Thibodeaux faces HEAVY backlash after his celebration next to a HURT Nick Foles