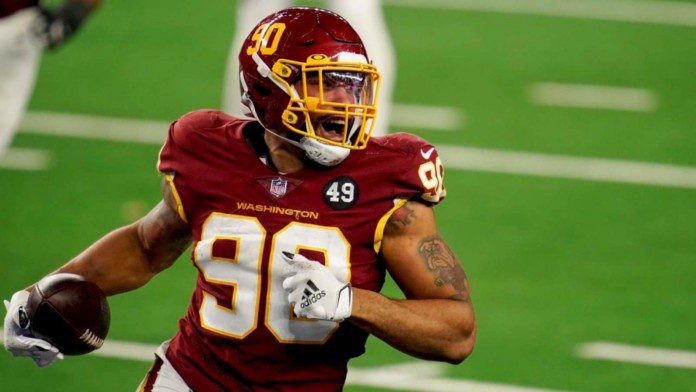 Washington Football Team's Montez Sweat had to bear shocking news on Tuesday evening when the defensive end learnt about his older brother's death in a fatal shooting. Anthony R. Sweat, the 27-year-old brother was killed in a shooting in Henrico County, according to Crime insider sources.
Police claimed that the shooting took place at about 4.00 P.M in the 7600 block of Wistar Village Drive, and Anthony was proclaimed dead when the officers arrived following reports from the onlookers.
Montez Sweat missed his training with Washington Football Team after hearing the incident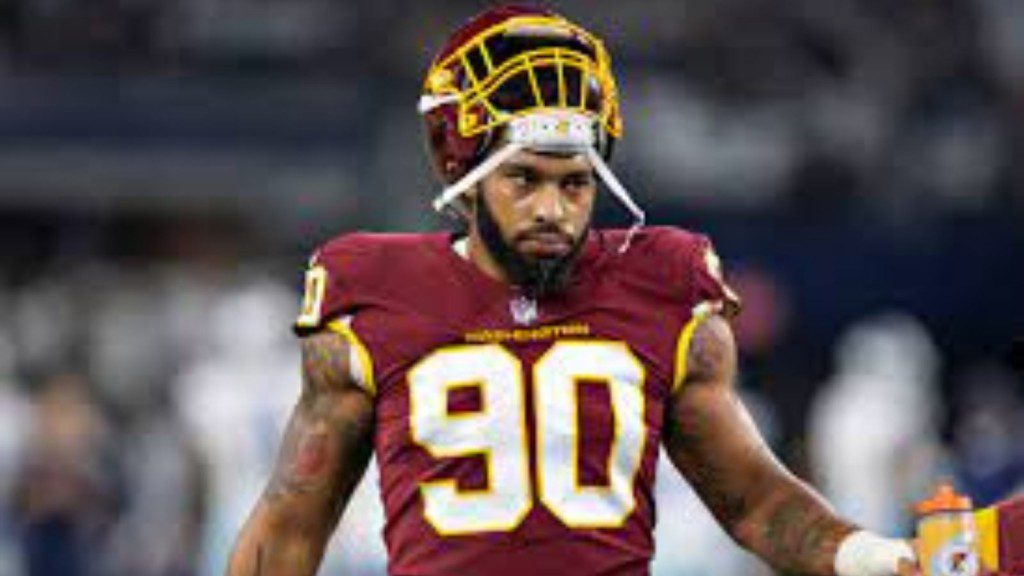 The string of shots, caused a panic among the passers-by on the street, while others seemingly jumped to give the injured first aid immediately after the shooters had fled the scene. In what will now be a tough time for Montez Sweat, the passing runner took leave from training with the Washington Football team.
2021, has really turned out to be a disastrous year for Sweat, who had already lost his mother at the start of the year and it capped off with him losing yet another close family member right at the fag end of the year.
Washington head coach Ron Rivera began his podium session with reporters today by offering his condolences to Sweat and his family. 
The 59-year old head coach consoled his family and promised that the club will be backing Montez Sweat during this tough phase. He said, "It is rough, and our thoughts and prayers are with the families. We try to make sure that the players understand that we're here for them.
"We do have a team psychologist and she's available, as well as not just myself but position coaches, coordinators and Malcolm Blacken, who is our director of player development. … We're there for them."
Also Read: Emmanuel Acho names the one team which shouldn't be afraid of Dallas Cowboys in NFC and it's neither Packers nor Buccaneers