Calvin Ridley plays as a WR for the Jaguars in the NFL. However the 28 year old was nowhere to be seen on the field last season due to a suspension that put him on the sidelines for the entire season.
The WR is done with his suspension and finally the common people can hear his side of the story. Ridley recently wrote a letter for the Players tribune sharing his side of the misery and what led to him being banned for an entire season. The WR was drafted by the Falcons in 2015 and showed great potential in his initial years.
However, following his move to the Jaguars, the prolific WR started to get depressed and anxious. This mental imbalance led to him getting addicted to something and it was gambling.
As per the league laws, the players playing in the NFL are prohibited from betting on games. However, Ridley while being aware of that started his addiction of gambling and one thing led to another and the WR was suspended from the NFL for an entire season.
"I was looking for anything to take my mind off of things and make the day go by faster," Ridley wrote. "One day, I saw a TV commercial for a betting app, and for whatever reason, I downloaded it on my phone."
"I didn't have any inside information. I wasn't even talking to anybody on the team at the time. I was totally off the grid" Ridley confessed that he was at his home all the time as it had been burglarized quite recently and this led to him developing a strong addiction for gambling.
Related : "Means a ton to me," Giants QB Daniel Jones makes a big revelation on Saquon Barkley's tag after agreeing to a 4-year contract
Calvin Ridley has learned his lesson following his suspension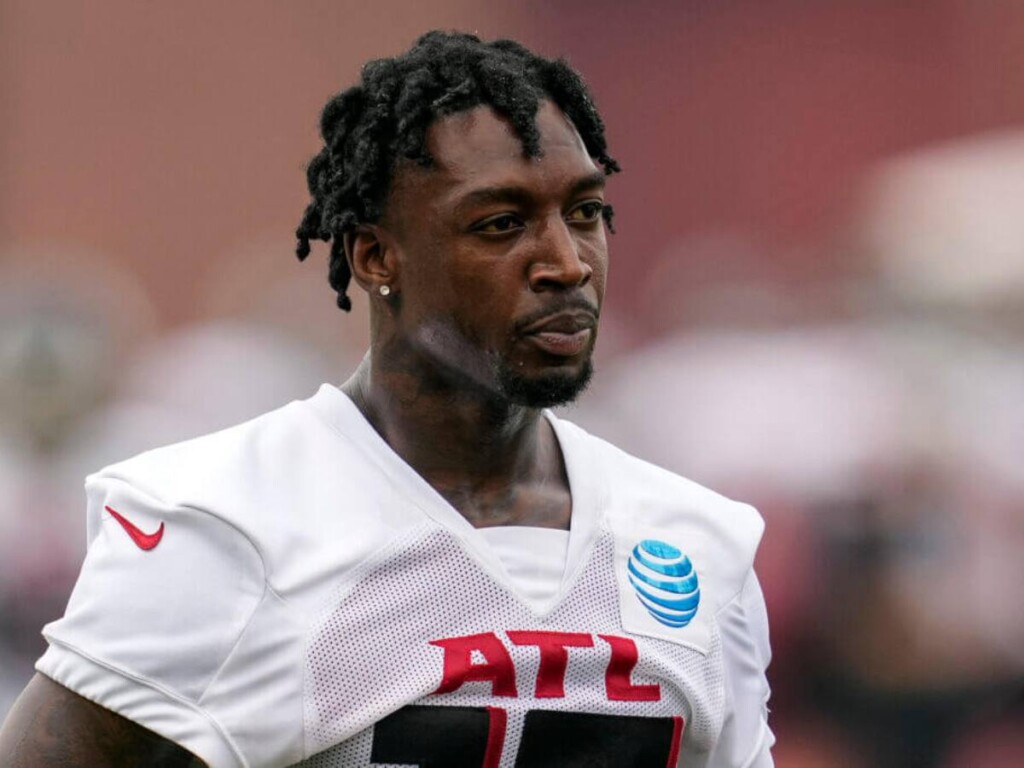 The NFL is quite strict with it's rules and policies and Calvin Ridley paid the price for betting on games while being employed by the league. The Jaguars WR has however changed since then and believes that he has learned a lot in his time during suspension.
"I paid the price, believe me. I've seen all the jokes. I've seen all the hate," Ridley said. "All I want is for people to understand that, when I made those bets, there was a hell of a lot more going on with me."
Fortunately, the Jaguars WR is now a different man and wants to focus all his energy on the new season as he takes the field for the Jaguars after one year of suspension. Calvin Ridley believes football is his life and purpose and wants to start the next season with a clean slate.
Do follow us on: Facebook | Instagram | Twitter
Related : "Slam Dunk!" Brett Favre's lawyer highly confident of victory in the defamation case against Pat McAfee and Shannon Sharpe
Related : 'Touchdown for Love' Baker Mayfield and Wife Emily credit Jesus Conference for saving their marriage and strengthening their faith