The Dallas Cowboys have continued to spiral down ever since they won their last Super Bowl in 1995. In the 2022 season, the Cowboys showed real promise to make it all the way to the Super Bowl but couldn't and fans blamed Dak Prescott for their divisional playoffs loss to the 49ers.
The team is seriously lacking weapons on the offense. Running back Ezekiel Elliott failed to impress with his average performance for someone of his caliber. The receiving core also doesn't have much talent except for CeeDee Lamb and Dalton Schultz.
Toward the end of the previous season, the Cowboys tried courting star wideout Odell Beckham Jr. The free agent did visit the Cowboys but did not sign with them or any other team for the entire season as he was still recovering from his ACL injury during Super Bowl LVI.
Related: Brock Purdy's surgery update: When will he start throwing again?
Odell Beckham Jr. impressed teams during his private workout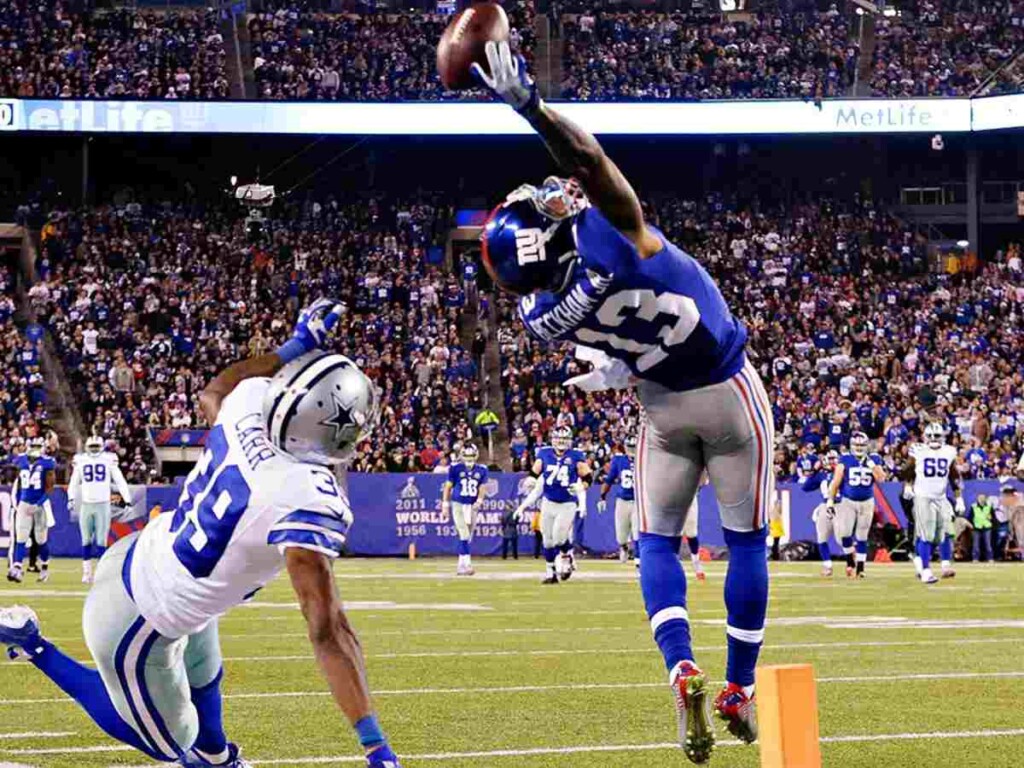 With the 2023 season a few months away, Odell Beckham Jr. is looking for a destination to play in. A few days back he posted videos of his workout where he was running crisp routes and catching the ball with one hand. Fans were mighty impressed with OBJ and asked their favorite teams to sign him without a second's delay. The Pro Bowl wide receiver held a private workout in Arizona on Friday and invited several teams to watch him play.
There was no doubt that teams would be blown away by the athleticism of OBJ and his skills as a wide receiver and CBS Sports' Jonathan Jones reported the same. The Giants, Bills, Chiefs, Vikings, 49ers, Browns, Ravens, Patriots, Rams, Cardinals, and Panthers were present at the private workout. However, the Cowboys who were trying to get him to play for them last season were missing from this list.
The reason Dallas was missing from the workout was that owner Jerry Jones was meeting up with OBJ's mother Heather Van Norman. While talking with Clarence Hill of the Fort Worth Star-Telegram, Jones explained, "I did have a very impressive conversation with the most important one in this whole proposition, that's his mother. It was really easy for me to see where Odell [Beckham] got a lot of his pluses. She was very impressive. You can see where he gets a lot of the things he has."
Not quite sure what Jerry Jones learned from having a brief conversation with OBJ's mother but he has been a general manager for longer than most players have been alive, so there must be something to his tactics. But the addition of OBJ to Dallas would definitely upgrade the offense and give them a shot at passing the divisional playoffs threshold and reaching the NFC Championship game for the first time in 28 years.
Free agency will begin on March 15 and Odell Beckham Jr. is certainly one of the first players to be signed. Let's see if the Cowboys try to sign him or not!
Do follow us on: Facebook | Instagram | Twitter
Related: Aaron Rodgers to roll out his final decision as the trade deal is "essentially done" between the Jets and the Packers
Related: "Making room for Lamar?" – Dolphins restructuring multiple contracts to save cap space IGNITES Lamar Jackson to Miami trade rumors