The sports world continues to show its immense support for Damar Hamlin and his family. The Bills safety's unfortunate clash with Bengals wide receiver Tee Higgins resulted in Hamlin suffering a cardiac arrest. He was transferred to the UC Medical Center, and the match was canceled.
The Buffalo Bills players were distraught at seeing the medics pound the chest of one of their brothers and they were left in tears. The players were broken but still managed to put up a brave face for everyone.
The majority of the Bills squad stayed back in Cincinnati to be close to Damar Hamlin and his family. Star wideout Stefon Diggs, a close friend of Hamlin, was seen visiting the hospital. Tee Higgins was also spotted with his mother, comforting Hamlin's family.
Related: Bart Scott BIZARRELY blames Tee Higgins for Damar Hamlin's 'bone-chilling' on-field cardiac arrest
Dion Dawkins opens up about the vulnerable side of player psyche after Damar Hamlin's horrific accident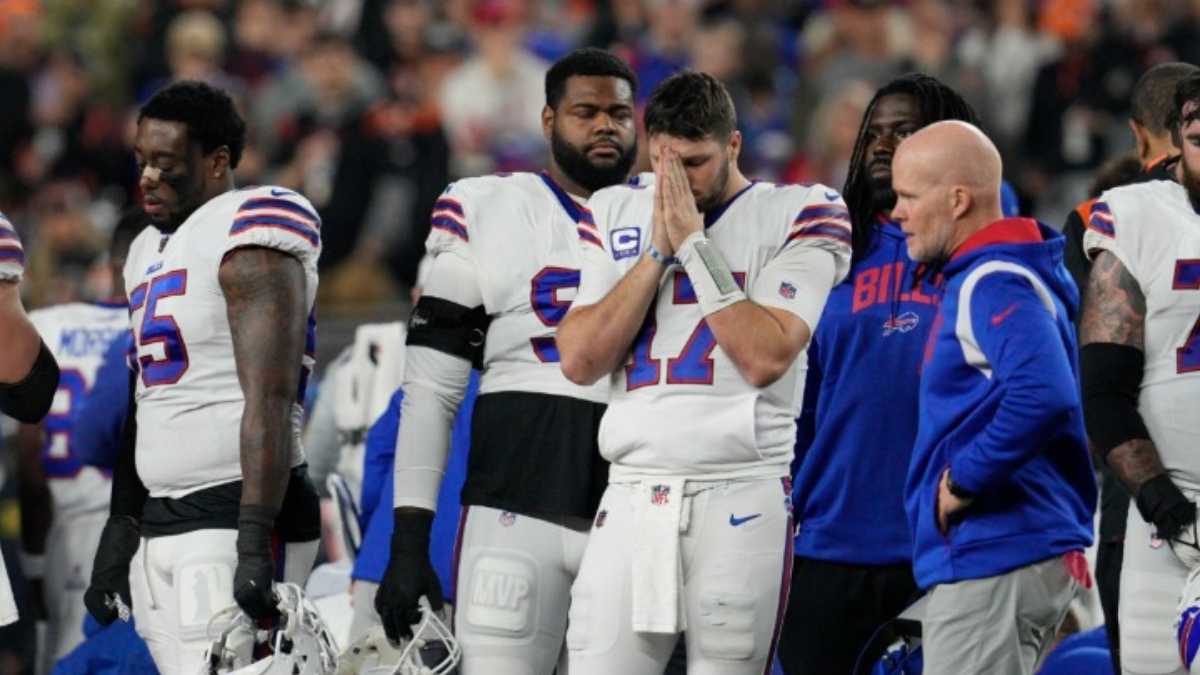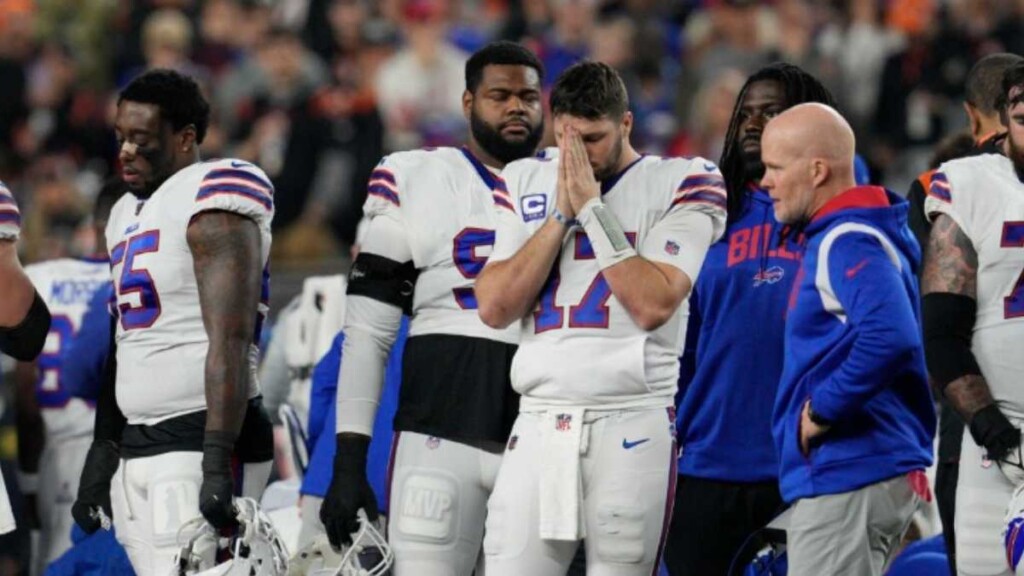 As spectators, fans often forget that the players are in fact humans just like them. They too have emotions, they too feel vulnerable at times, and they too feel like taking a break once in a while. Fans are often seen abusing players on Twitter because they fail to score points for their fantasy team. Bills offensive tackle, Dion Dawkins, offered an insight into the psyche of his organization and how they are processing the whole ordeal.
"We are human…We are not athletes, we are not superstars, we are not celebrities, we are not anything…We are humans at this moment," Dawkins said during his appearance on SportsCenter. "We are vulnerable humans. Our brother is fighting and we have taken off all of that armor and we're just being human." He further added that this is not something that an average person goes through. That is the main reason why he's on TV to remind the fans that athletes are also humans.
"With entertaining the entire world, we're putting our bodies and our mind, our careers on the line every single play," he continued. "With something like this happening, not only was his career on the line because everybody's fighting for their best rep, now you have somebody fighting for their life as well. This should really just put a shock into everybody that is quick to go on Twitter and that's quick to say anything bad about any athlete like, 'Oh, he missed that layup' or 'He dropped that pass,' or 'He fumbled that ball,' or, 'He missed that block.' We're all human, and we try to be our best in all we possibly can."
Dion Dawkins also added that their work as players for the Buffalo Bills will continue, but their support for Damar Hamlin and his family will be the first and foremost priority. Furthermore, the NFL released a statement saying that the Bills-Bengals game will not resume this week and has also made no decision regarding the possibility of rescheduling the game to a later date. The Week 18 schedule hasn't been altered and the league will continue to update as they have additional information to share.
Damar Hamlin's health has seemed to improve. His uncle, Dorrian Glenn, gave an update to the reporters outside UC Medical Center informing them that Damar only needs 50% oxygen as compared to 100% oxygen when he was brought from the Paul Brown Stadium. Doctors are optimistic about him making a full recovery, but they are now increasing his breathing capacity and healing his lungs.
Do follow us on  | Facebook | Instagram | Twitter
Related: Damar Hamlin's uncle STAGGERINGLY reveals that his nephew 'actually died' twice after collapsing on the field due to a cardiac arrest
Related: Stephen Jackson threatens to "slap the sh*t outta" Skip Bayless for insensitive comments towards Damar Hamlin