The Patriots under the combination of QB Tom Brady and HC Bill Belichick is arguably the greatest dynasty in NFL history. From 2000 to 2019, the franchise reached 9 Super Bowls and won six of them. But during that time, the franchise also faced a lot of controversy due to its competitive nature. One such controversy is the Spygate scandal which Donald Trump allegedly tried to squash by bribing a US Senator.
During an NFL game on September 9, 2007, the league caught the Patriots videotaping the NY Jets coaches' signals from an unauthorized location. Later it was alleged that the Patriots have been doing that for many years under Bill Belichick. After an investigation into the issue, the league fined the Patriots $250,000, Bill Belichick $500,000 (the maximum allowed by the league), and also stripped the Patriots' first-round Draft pick in 2008.
Apart from the hefty fines, it didn't do a lot of damage to the Patriots since they became the first franchise in NFL history to go 16-0 in the regular season. Unfortunately, they lost to the NY Giants in a massive upset in the Super Bowl game but still, it was a good season for Tom Brady, Bill Belichick, and the Patriots.
Related : Bengals WR Tee Higgins shares his thoughts on playing with Joe Burrow and discusses a potential contract extension
Donald Trump allegedly bribed a US Senator to protect the Patriots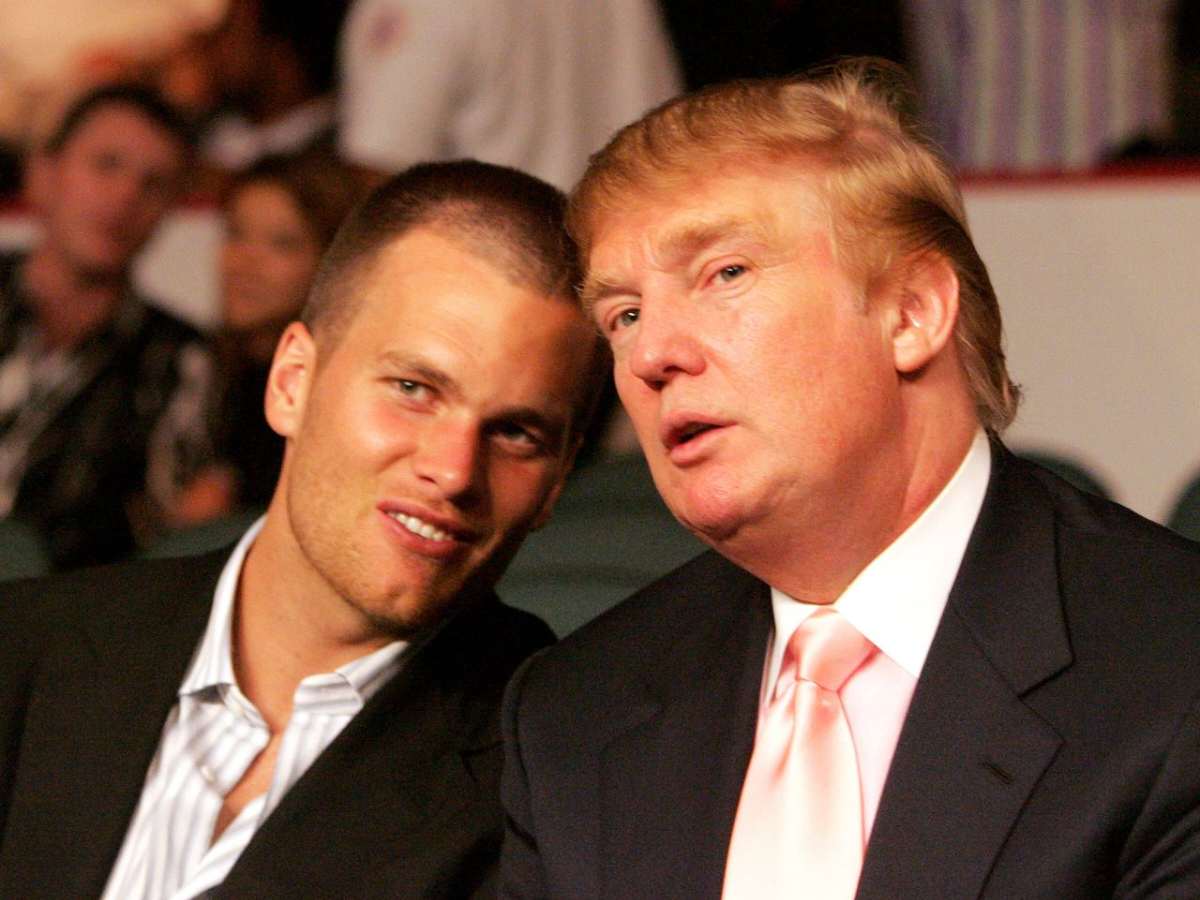 More than a decade after the initial Spygate Scandal which disgraced the Patriots organization, a report came out alleging that former US President Donald Trump tried to bribe US Senator Arlen Specter to drop his investigation on the issue.
Trump is a long-time friend of the Patriots owner Robert Kraft, so it makes sense he would've tried to bribe the Senator. The allegations came after the Senator's son told ESPN about the bribe attempt.
"My father told me that Trump was acting as a messenger for Kraft," Shanin Specter told ESPN. "But I'm equally sure the reference to money in Palm Beach was campaign contributions, not cash. The offer was Kraft assistance with campaign contributions. … My father said it was Kraft's offer, not someone else's."
But a spokesperson to Trump and the Patriots organization both denied the accusations. "This [report] is completely false," Jason Miller, a senior adviser to former US President Trump, told ESPN when asked about the story. "We have no idea what you're talking about."
"Mr. Kraft is not aware of any involvement of Trump on this topic and he did not have any other engagement with Specter or his staff," a spokesperson for the Patriots organization said according to the Guardian.
Nevertheless, the Spygate scandal is one of the most disgraceful controversies in the Patriots' history. But it seemed like they learned nothing from that incident since the New England-based football again got caught cheating by deflating the footballs.
Do follow us on: Facebook | Instagram | Twitter
Related : "Too much of an injury risk"- NFL Twitter savagely trolls Odell Beckham Jr as free-agent WR reportedly demands $15 million contract
Related : Patriots ICON Willie McGinest reportedly fired by NFL Network amid assault chargers over nightclub beatdown