This coming Sunday will has a explosive game on the schedule in the form of the GOAT's Tampa Bay Buccaneers facing the reigning MVP's Green Bay Packers. The game will be a must watch with two of the best QBs battling it out. Both teams have had shaky starts to their seasons with Bucs winning their first two games against the Cowboys and the Saints but didn't look as good as expected while the Packers lost their season opener against bitter rivals the Minnesota Vikings and followed it up with a dominant win over the Chicago Bears.
The two teams have two of the greatest QBs in the game but both of them will lack weapons in this game. Aaron Rodgers is still adjusting to life without Davante Adams who was traded to the Las Vegas Raiders while on the other hand Tom Brady will be without Mike Evans who was suspended by the NFL for his actions against the New Orleans Saints Cornerback Marshon Lattimore. It is expected to be fiery match up but Rodgers and his Packers are the pick of veteran sports analyst Stephen A Smith.
Also Read: "Brett Favre should be in prison." Terrell Owens roast of Brett Favre on alleged involvement welfare fraud in is blowing up Twitter
"If there ever was a time that Green Bay could take Tampa, it would be right now." Stephen A Smith on Tom Brady-Aaron Rodgers match up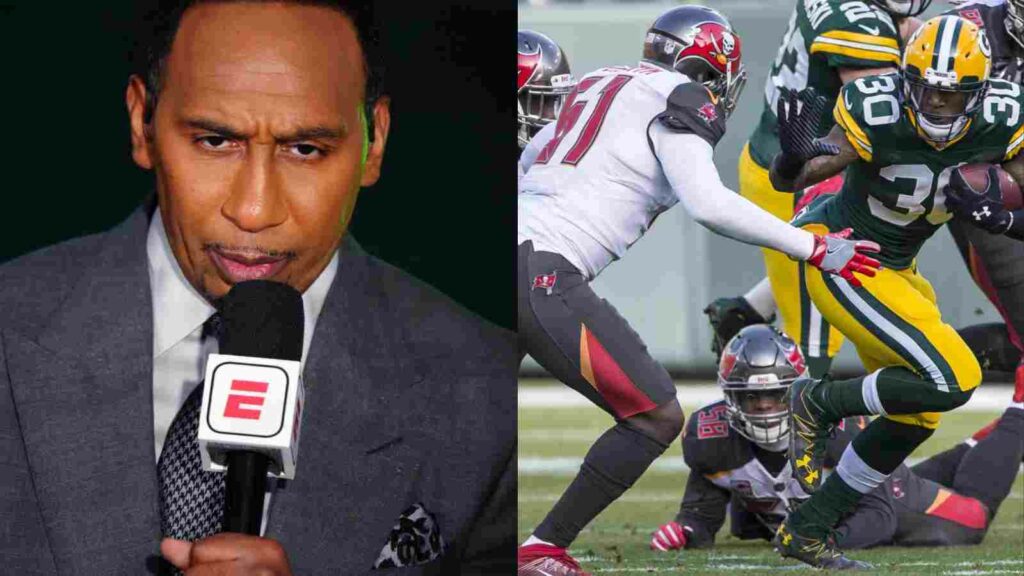 Stephen A Smith was asked who he would pick to take home the W and he picked the man he has famously been known to called a 'baaad man'-Because of the suspension of Mike Evans, I think that Tampa Bay was already compromised offensively. I mean, obviously, Brady and their offense hasn't been stellar. We all know that."
He continued-"You still have Leonard Fournette, you're wondering about the health Chris Godwin…..Gronkowksi retired…..so when you take those things in to considerations…….Mike Evans is the one reliable source that you could go to because he's a perennial All Pro. He's something special. We know what he brings to the table, and now he's suspended for this game."
He continued with-"When you take a look at Green Bay and what Aaron Rodgers is capable of. If there ever was a time that Green Bay could take Tampa, it would be right now. It seems to be ideal. Remember when they played Tampa last year? Tampa ran roughshod over them we all saw that transpire… Green Bay is going to be better prepared for that match-up this week…..It really comes down to the absence of Mike Evans."
With the two greats QBs facing each other and knowing Stephen A's thoughts who's your pick to go home victorious?
Do follow us on: Google News | Facebook | Instagram | Twitter
Also Read: "Move over Halas family," Aaron Rodgers claims REAL 'ownership' of Chicago Bears with a DOMINANT victory for the Packers
Also Read: "Fire that moth*r fu*ker," Snoop Dogg's 8 year old request for Steelers HC Mike Tomlin still holds TRUE