The young quarterback Joe Burrow and the Cincinnati Bengals have been to a shaky start in the 2023 NFL regular season. He has an abysmal completion percentage of 56.9 through the first two weeks. Besides, Burrow also aggravated his previous calf injury in the Bengals' week 2 game against the Baltimore Ravens. He is now listed as questionable for Cincinnati's week 3 game against the Los Angeles Rams. Amidst this situation, wide receiver Ja'Marr Chase has given an update on Burrow's situation.
During the pre-game press conference on Friday, the Bengals wide receiver Ja'Marr Chase was asked about Burrow's injury. The Pro Bowl receiver said Burrow is doubtful to step onto the field Monday. "I doubt it," Chase said in the locker room interview. "If I had to guess, I would say no. I would say no because I been [telling] him no."
Furthermore, he also recalled his own comment about telling Burrow to not step onto the field if he wasn't fully healthy. "I told him back then, don't play until you're 100 percent ready to play. So, I don't know what he's doing," Chase said.
Back in July, Burrow suffered a calf injury during the first day of the Bengals training camp. Later, just days ahead of the start of the 2023 regular season, Chase advocated for Burrow to stay off the field till he fully recovers from the injury.
However, Joe Burrow ended up starting in week 1 itself and had one of the worst games of his career. Burrow only threw for 82 yards while completing just 45.2 percent of his pass attempts against the Cleveland Browns in week 1. He even got benched in the fourth quarter of the game. And then, in week 2, he aggravated his calf injury and is now doubtful for the Bengals' next game.
Related:Ex-Green Bay QB Aaron Rodgers reveals the '7-word' text he sent Jordan Love after Packers' win against the Bears
Joe Burrow and Ja'Marr Chase both have been to a rough start in 2023
The Bengals' dynamic duo Joe Burrow and Ja'Marr Chase are two of the best players in the league right now. However, they both have had a shaky start to their 2023 campaign.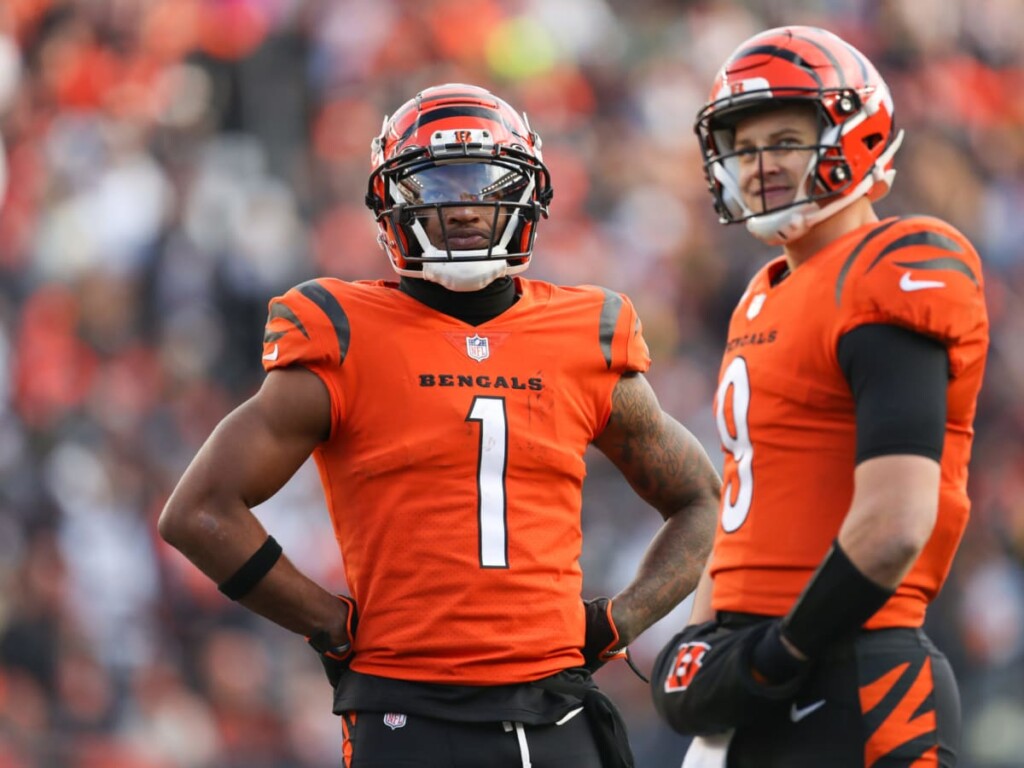 Through 2 games, Chase averages just 35 receiving yards and 5 catches per game. A significant downfall in production compared to his previous seasons. On the other hand, Burrow is averaging 152 passing and 1 touchdown per game, very low numbers for his standards.
Nonetheless, Burrow will look to recover fully from his injury and get back to the field as soon as possible. On the other, Chase, who is fully healthy now, will look to shut the critics by registering a 100-plus receiving yards game in the Bengals' week 3 game against the LA Rams on Monday.
In case you missed it:
Do follow us on: Facebook | Instagram | Twitter
Follow FirstSportz on WhatsApp Channel