The Las Vegas Raiders are 1-1 to begin the 2023 NFL season. A notable player missing from their first two games was DE Chandler Jones. The Raiders signed Jones at the beginning of the 2022 season. In the 2012 NFL Draft, the New England Patriots drafted Jones, and he became a defensive juggernaut. He also won a Super Bowl with the Patriots.
At the beginning of this season, Jones posted on his Instagram account that he did not want to play for the Raiders anymore as he was denied access to the Raiders' facility. He was forced to work out in a local gym. HC Josh McDaniels revealed that Jones dealt with a personal situation, which was a private matter.
Jones recently took to Twitter to post a series of tweets regarding his absence from the team. He claimed that he stayed away from the team because his goddaughter was molested and that Raiders' owner Mark Davis knew about it. Jones further said that he did not have any kids of his own but was looking after another person's kid. Jones has previously criticized the Raiders organization, especially Davis, HC McDaniels, and GM Dave Ziegler.
The Raiders won their first game against their division rival, the Denver Broncos. Their week 2 game against the Buffalo Bills did not go their way. Josh Allen and company destroyed them 38-10. They will play their next game against the Pittsburgh Steelers on Sunday and hope to bounce back against them.
Also Read: "I was cyber-bullied," When Jenn Sterger REVEALED a surprising detail about Brett Favre's "S*XTING SCANDAL"
Chandler Jones claims the Raiders sent a critical response team member to his house
Chandler Jones has criticized the Las Vegas Raiders organization after the latter sent a critical response team member to his house. Jones was dealing with a 'personal situation' when he posted some stories on his Instagram account. He later deleted those stories, but they insinuated that he was asked to come with the response team lady and that he was in danger.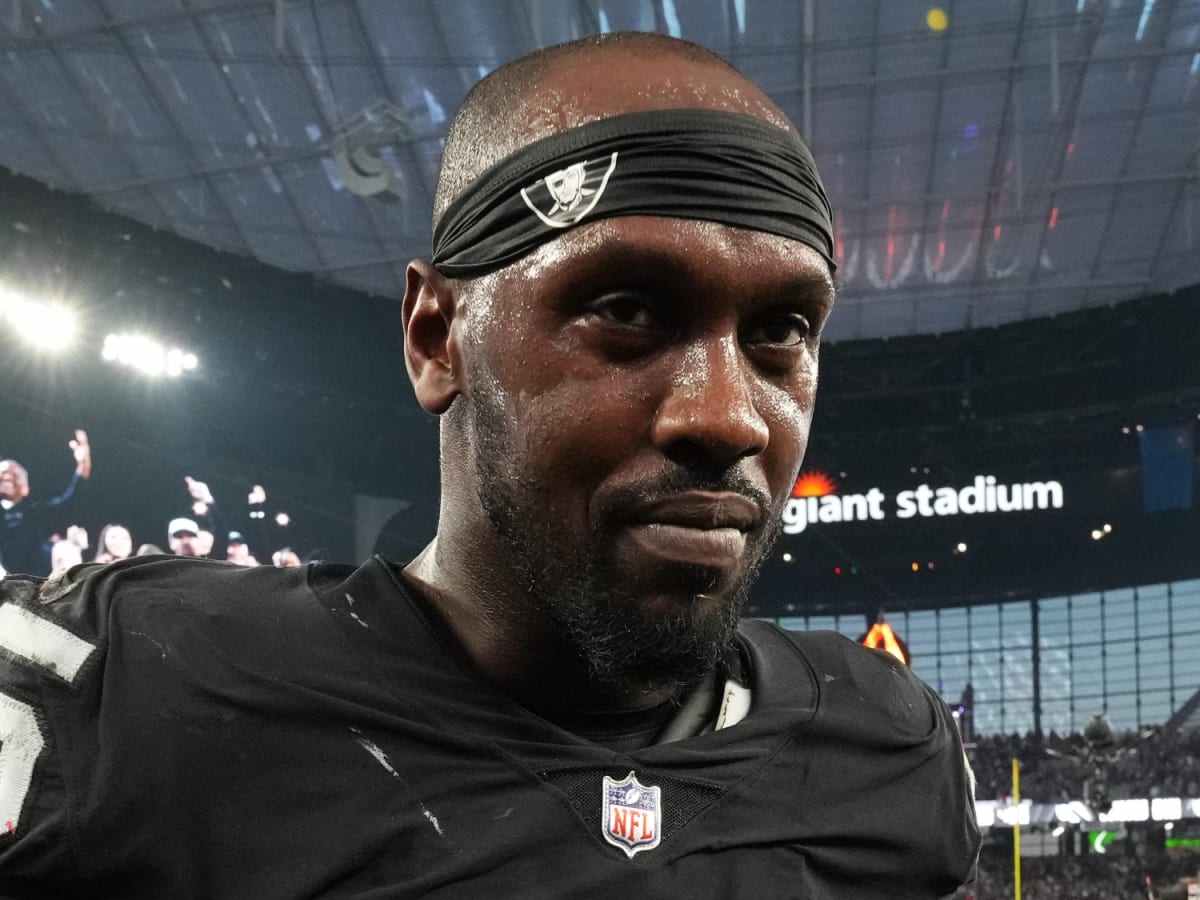 "RAIDERS SENT HER TO MY PLACE SAID .. YOU NEED TO COME WITH US 'YOU'RE IN DANGER", Jones wrote on his Instagram stories. "THEY HAD ME OUTSIDE IN MY DRAWS LOL.. NAKED, THAT LADY WAS RUDE. THEN I GOT TO SHOWING HER SOME OF THEM TEXT. AND THEN SHE SWITCHED UP..BUDDY FROM THE RAIDERS TRIED TO GIVE ME THE LOOK..LIKE "DON'T SAY ANYTHING."
Jones was drafted by the New England Patriots in 2012. He was part of the Pats' Super Bowl-winning team in 2015. He signed a three-year deal with the Raiders in the 2022 offseason. Jones hasn't played for the Raiders in 2023.
In case you missed: