The period of curse is not over for the Denver Broncos, as the team has been handed another shambolic defeat. This time the opponent was Tua Tagovailoa-led Miami Dolphins, which had a dream start to their 2023-24 season. They won consecutive three matches and two of their best stars, Tua Tagovailoa and Tyreek Hill, are in stupendous form. 
On the other hand, the Denver Broncos are going through the exact opposite situation. The team lost their consecutive third game. The margin was 70-20 this time. Russell Wilson had another poor game and there is no sign of development from the team's and his end. 
Right after the game, football analyst Shannon Sharpe expressed his fury on Twitter. Sharpe was a former Broncos man who had his days for the team. It was hard for him to swallow the shambolic loss. Hence, he wrote on Twitter, "Broncos country, I'm incredibly sorry and embarrassed by this PATHETIC F'ING EFFORT by our Broncos. THIS IS UNACCEPTABLE. 2 give up 70 pts in a NFL GM with a 300 hundred yd passer 150 yd receiver, a 200 yd rusher in the same gm is 'UNCONSCIONABLE'."
Last year was more or less the same for the Broncos. They were able to win only five games and lost the other 12. The team management sacked the former head coach Nathaniel Hackett, as he failed to have an impact. Sean Payton was later hired as the head coach. However, Payton has failed to create any impact as the team lost consecutive three games. Moreover, the head coach is not enjoying a good relationship with the star quarterback Russell Wilson and it's expected that the Dolphins game has deteriorated that further. 
Related:Patrick Mahomes and MLB legend Derek Jeter have a heartwarming reunion over an old autographed picture
Denver Broncos' game against the Dolphins
The Broncos had a frustrating day on the field. The Dolphins created history by gaining a record-breaking 70 points. The Broncos fans will always remember this game as an episode of utter shame. Only one coach in Broncos history had a worse start than first-year coach Sean Payton, and that was Vic Fangio, Miami's defensive coordinator, who lost his first four games as Denver's head coach in 2019.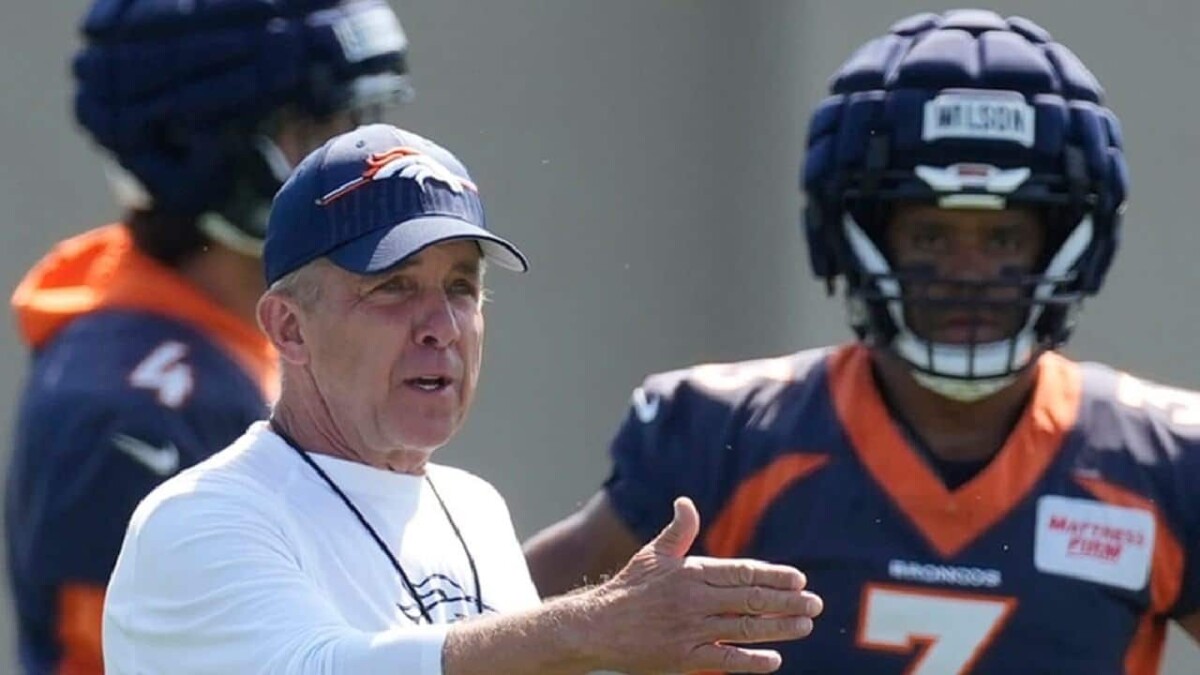 Russell Wilson covered 306 yards of passing and completed 23 of his 38 passes. He had a 12-yard-touchdown pass and had one interception. He was pressured 20 times by Dolphins' players and had three turnovers and a sack.
Coen Sutton, the wide receiver of the team, covered 91 yards and caught eight balls. However, the player had two fumbles and both of them were knocked out by the Dolphins' safety. The fumbles led the Dolphins to take a 35-10 lead in the first half. 
In case you missed it:
Do follow us on: Facebook | Instagram | Twitter
Follow FirstSportz on WhatsApp Channel