It just wasn't meant to be for the Los Angeles Chargers who blew a 27-point lead in the do-or-die Wild Card game. After a successful first half, the Chargers seemed to have lost all their charge because it seemed like they forgot to score more points and contain the Jacksonville Jaguars.
The Chargers looked a lot less like themselves and a whole more like the Atlanta Falcons did in Super Bowl LI. The Falcons also blew a 28-3 lead against Tom Brady and the New England Patriots and lost the Super Bowl.
Los Angeles star quarterback Justin Herbert had given the team a solid lead in the first half after converting two of Asante Samuel Jr.'s three interceptions. But it all fell apart during the second half as the Jacksonville Jaguars were the better team and snatched the win away for the Chargers.
Related: "Greatest thing the Saints accomplished"- NFL Twitter in awe of viral Saints reporter Aileen Hnatiuk's fashion sense
Justin Herbert loses his first playoff game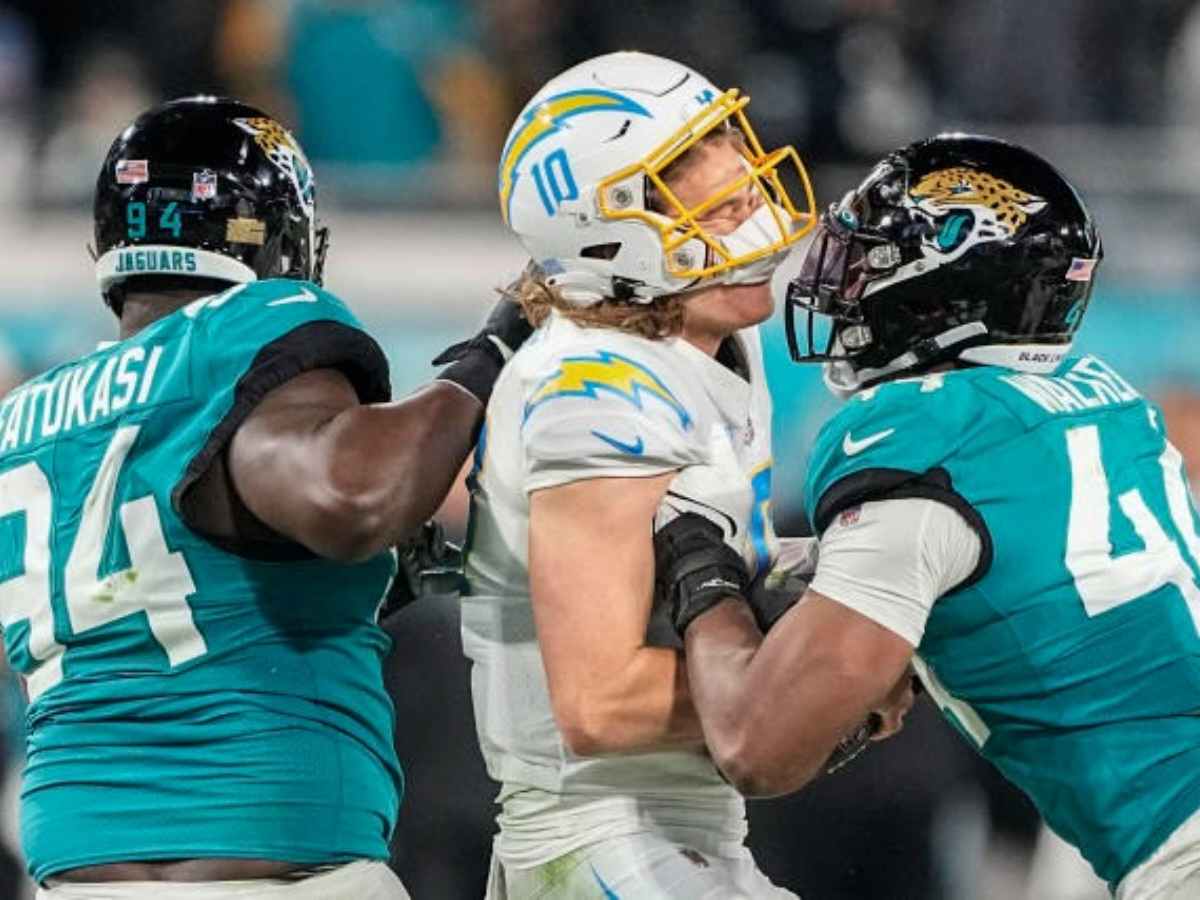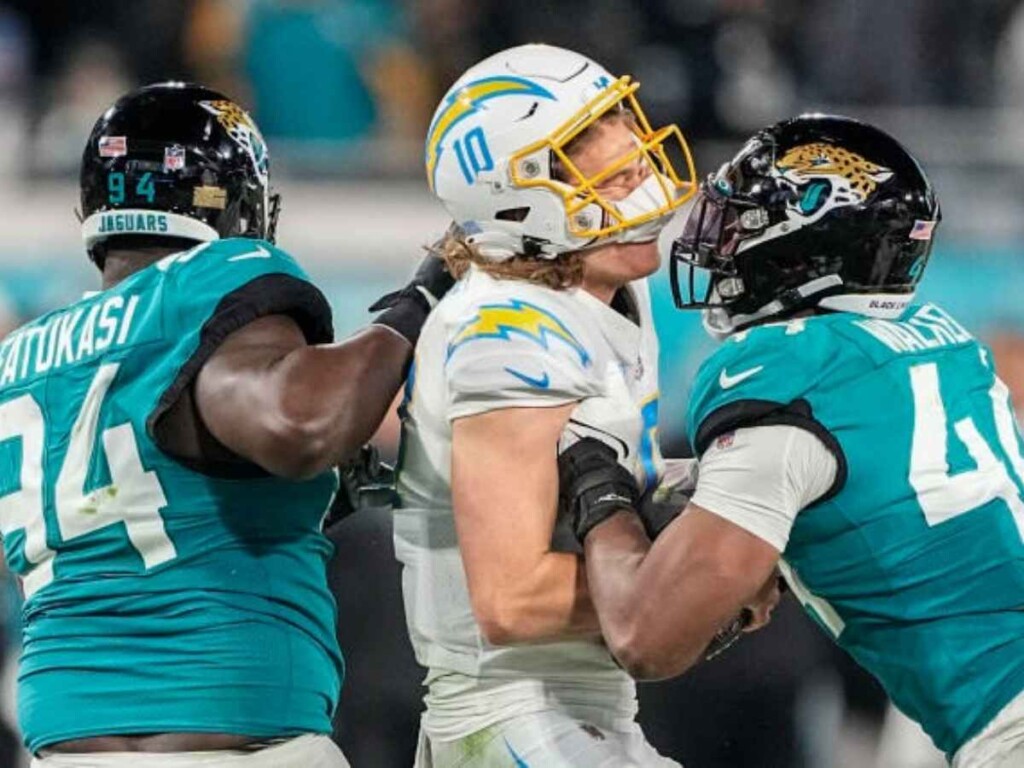 Herbert finally made a playoff appearance after two years in the league. NFL pundits as well as fans were sure that the 6-foot-6 quarterback would register an easy win against the Jaguars. However, things went south for Herbert and co. quickly after the start of the second half. Trevor Lawrence closed the 27-0 gap to 30-20 by the start of the final quarter.
Justin Herbert did get a golden chance to make it right for his franchise, all thanks to Travon Walker, who pushed the 24-year-old quarterback. Walker received a penalty, and the Chargers received a lifeline on third and long, which automatically got converted to a first down. Herbert was unable to lead a touchdown drive, and the Chargers set up for a field goal which was no good by kicker Cameron Dicker, who missed a 40-yarder.
All in all, Herbert failed to impress anyone. He completed just 25 of his 43 passing attempts for 273 yards and one touchdown. Fans were not impressed with the Chargers quarterback for blowing the massive lead and were quick to roast him for the poor performance he put up in the second half of the game.
Practically speaking, Justin Herbert did nothing wrong. He didn't turn the ball over; he didn't play badly. He just forgot to score a touchdown, that is all.
Do follow us on: Facebook | Instagram | Twitter
Related: "Turnover KING" – NFL Twitter loses its mind as Asante Samuel Jr. creates history by catching 3 interceptions off of Trevor Lawrence
Related: "Dum**ss player of the year" – Social media OBLITERATES 49ers DB Jimmie Ward for late Helmet-to-Helmet hit on Geno Smith