The Tampa Bay Buccaneers head coach Todd Bowles will look to lead his franchise to another winning season. This time without the greatest QB of all time, Tom Brady, calling shots from under center. However, amid his busy schedule, Bowles missed the second day of the Bucs' rookie minicamp to receiving his college degree at age 59.
The Buccaneers' head coach Todd Bowles finally received his Bachelor of Science degree in youth and community development from Temple University where he played college football. Bowles completed his degree at age 59 to fulfill the promise he made to his late mother after leaving Temple to play in the league. After receiving his degree, Bowles made an inspiring speech.
"My mother never said anything, she just went with it and she let me go ahead and live my life," Bowles said while addressing the graduating class. "She passed in 2009 and the only thing she asked me was to make sure I got my degree."
He continued, "I stuck with it and here I am at 59. You're never too old to stop learning. You stop learning and you get old. You get old when you stop learning. So I say to you, Class of 2023 — the future is yours, take it, grab it, run with it, be excited, every now and then come back and thank your parents."
Todd Bowles played as a defensive back for Temple University under head coach Bruce Arians. He then joined the NFL as an undrafted free agent with the Washington Redskins in 1986. Bowles played 8 years in the league and won one Super Bowl ring. Following his 8-year-long career, Bowles started his journey as a coaching staff.
Related: Josh Allen FIRMLY believes Patrick Mahomes is the No.1 QB until Joe Burrow or he himself wins a Super Bowl
Todd Bowles and the Buccaneers have a rough season ahead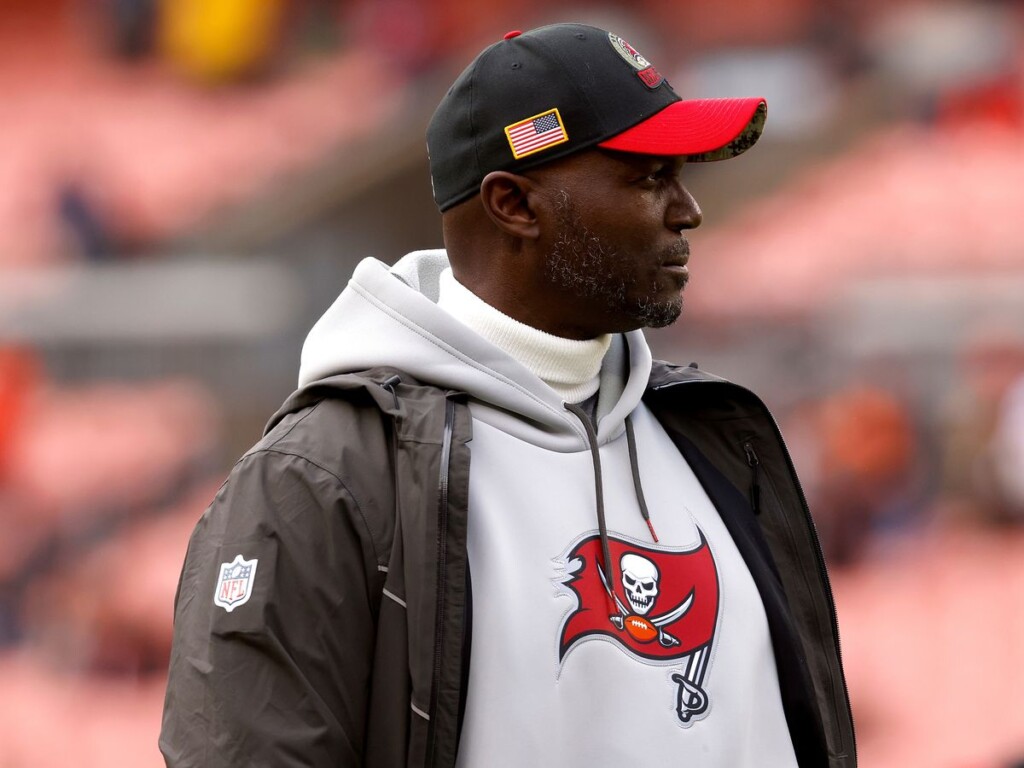 The Buccaneers have a hard season ahead of them. Todd Bowles and the Bucs will be playing without the 15-time Pro Bowl QB Tom Brady, who retired following the abysmal 2022 season.
Well, if the 2022 season, when the Buccaneers won the NFC South for the second consecutive year, is abysmal, it might get a lot worse for the Bucs fans in the upcoming season. The Tampa Bay-based football team is not rebuilding even though they should probably consider rebuilding. Bowles is rolling the dice with the former second-round pick, Kyle Trask, and Baker Mayfield as the signal callers.
Mayfield will probably end up winning the starting QB job in Tampa Bay but Baker Mayfield, who is in his 4th team in the last two seasons, is not the answer for the Bucs. Nevertheless, if things go south, Bowles might even survive the 2023 season and the Bucs will then think about rebuilding for the future.
Do follow us on: Facebook | Instagram | Twitter
In case you missed it!