As promised, Tom Brady made his return to Foxborough on Sunday, running out of the tunnel like he did 20 years ago for the New England Patriots. The audience cheered for the legend one more time as Bon Jovi's "Who Says You Can't Go Home" resonated in the background.
Cameras captured the moments, along with the six Super Bowl flags that Brady helped hang over the years. He thanked the fans who did not stop chanting his name for "another day in this stadium that I will never forget."
"Nobody 23 years ago would have imagined that this journey would bring us here today," Brady reminisced. There wasn't much hype when the lanky sixth-round draft pick made his first appearance in 2000. But three NFL MVP awards, five Super Bowl MVPs, 17 NFL Divisional titles, and countless records later, he has truly written his name as the best player ever.
However, a disagreement with head coach Bill Belichick about who should get more credit for the accolades led him to join the Tampa Bay Buccaneers. Even so, Brady never forgot what New England meant to him.
"Our lives take us on different journeys," Brady continued. "But one thing I am sure of, and that will never change, is that I am a Patriot for life."
He took the stage during the halftime game between the Patriots and the Philadelphia Eagles. The weather was grim, as rain poured like never before. Brady thanked the fans who stayed despite the horrendous conditions.
Related:Broncos HC Sean Payton will bring out the best in Russell Wilson despite tensions between the two, claims NFL analyst
A former teammate recalls his time with Tom Brady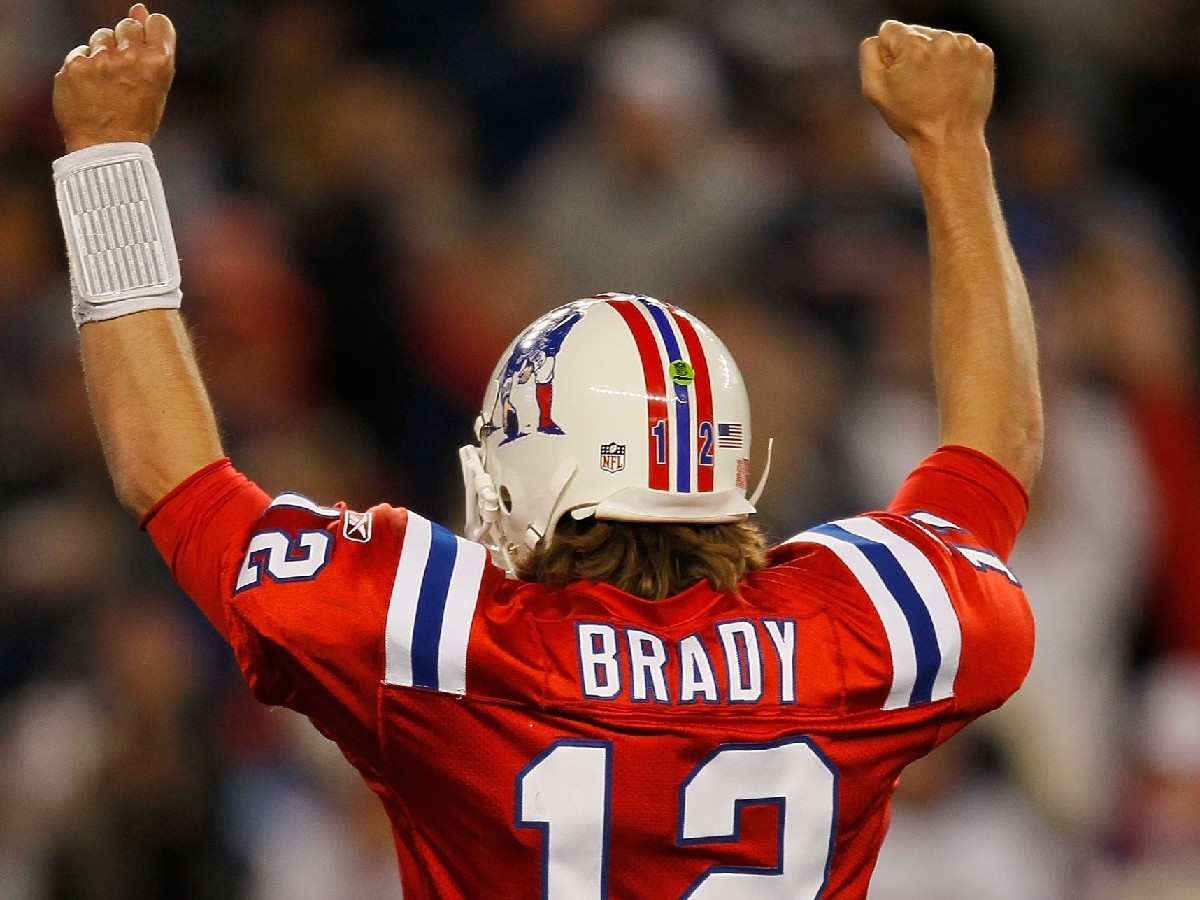 The 46-year-old has touched several lives during his long career in the NFL. Created many memorable moments that will always be remembered. Not just the fans, but Tom Brady also had a massive influence on the lives of his fellow teammates.
"I have a lot of memories with Tom, and he means a lot to me," Patriots center David Andrews, who won two Super Bowls with Brady, said. "Taught me a lot about the game. I'll always appreciate that."
After winning his seventh Super Bowl ring with the Buccaneers, Brady finally retired last season. However, he will mostly be remembered as the player who put the Patriots on the map, and owner Robert Kraft wanted to give him a worthy send-off.
"Patriots fans didn't get an opportunity to appropriately thank Tom when he left," Kraft said on the mic. He revealed they will induct Tom Brady into their Hall of Fame in a ceremony next summer.
Brady kicked off the day by ringing the bell on top of the new lighthouse adjacent to the stadium. He waved to the fans from the gallery and hugged his kids wearing his No. 12 jersey. He thanked Kraft and all who have supported him throughout his career.
In case you missed it: