The New England Patriots legend Tom Brady is one of the greatest quarterbacks to ever play the game of football. Besides, he is undoubtedly the best player to ever wear a Patriots jersey. Brady retired from playing football earlier this year after dominating the sport for more than 2 decades. And now, the Patriots honored Brady's legacy during the halftime of their 2023 season opener game against the Philadelphia Eagles on Sunday.
On Sunday, during the halftime of the Patriots vs. Eagles week 1 game, Brady was honored by the Pats owner Robert Kraft. Before, Brady did his iconic "Hollywood-like" pre-game routine wearing the Pats colors at Gillette Stadium one last time. Brady, who was wearing his number 12 Pats jersey ran onto the field of the Gillette Stadium and yelled "Let's f**king goooo!" in front of the hyped crowd.
The veteran quarterback's pre-game routine is an iconic one. He even continued that routine during his 3-year stint with the Tampa Bay Buccaneers. But seeing him do it once again in the Patriots jersey made New England fans nostalgic. After that, the 15-time Pro Bowler Brady gave a speech in front of the Pats fans and declared himself a Patriot for life.
"Nobody 23 years ago would imagine that this journey would bring us here today," Brady said according to Fox News. "All our lives take us on different journeys. They take us to different places, they bring different people into our lives. But one thing I am sure of — and that will never change — is that I am a Patriot for life."
Drafted as a 199th overall pick in the 2000 NFL Draft, Brady represented the Patriots for nearly two decades and led them to six Super Bowl championships. In the later stages of his career, Brady left New England and won a Super Bowl with the Tampa Bay Buccaneers.
As a result of his achievements in the Patriots colors, owner Robert Kraft revealed that he would waive the franchise's four-year-long wait period and induct Brady into the Patriots Hall of Fame next year.
Related: Aaron Rodgers set to follow Tom Brady's path as the Jets QB sees the 'possibility' of playing until 45
Social media reacts to the Patriots honoring Tom Brady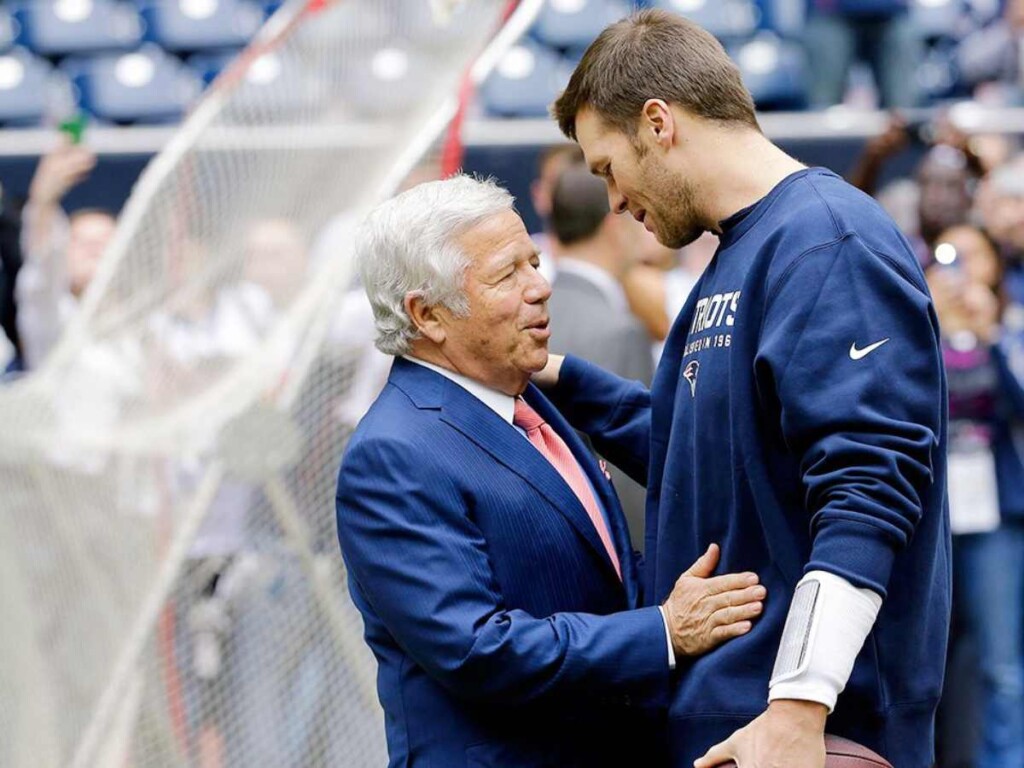 Fans on social media, especially the Patriots fans were excited to see Tom Brady sporting their team's jersey again following his retirement. Check out some of the reactions below.
On the sporting side of things, the Patriots started their 2023 campaign with a week 1 loss against the Eagles. The Pats' rookie cornerback Christian Gonzalez had an impressive debut as he registered 5 tackles and 1 sack.
In case you missed it:
Do follow us on: Facebook | Instagram | Twitter