Have you ever wondered how rich you have to be to own an NFL team? Sure, it is fascinating to think about the life of an athlete in the NFL, with salaries starting from $705,000 and ranging to nearly half a billion. There is a lot of money that flows in the league.
But how can teams afford all of these contracts? In addition to this, how do they handle operating costs, private flight costs, and hotel costs for their players? The owners have to have real deep pockets in order to be able to fulfill all these necessities that a team has.
Keeping all this in mind, it will come as no surprise that all the team owners in the NFL are billionaires, some richer than the rest, and that is what we will take a look at today. Let's see the top 10 richest team owners in the NFL and how they got there. Note that the net worth of all the owners mentioned in this list is taken from Forbes.
Also read: "Revenge": Cowboys DE DeMarcus Lawrence is itching to face the Buccaneers in Week 1
Top 10 richest NFL team owners:
David Tepper: Owner of the Carolina Panthers
Estimated Net Worth:$16.7 billion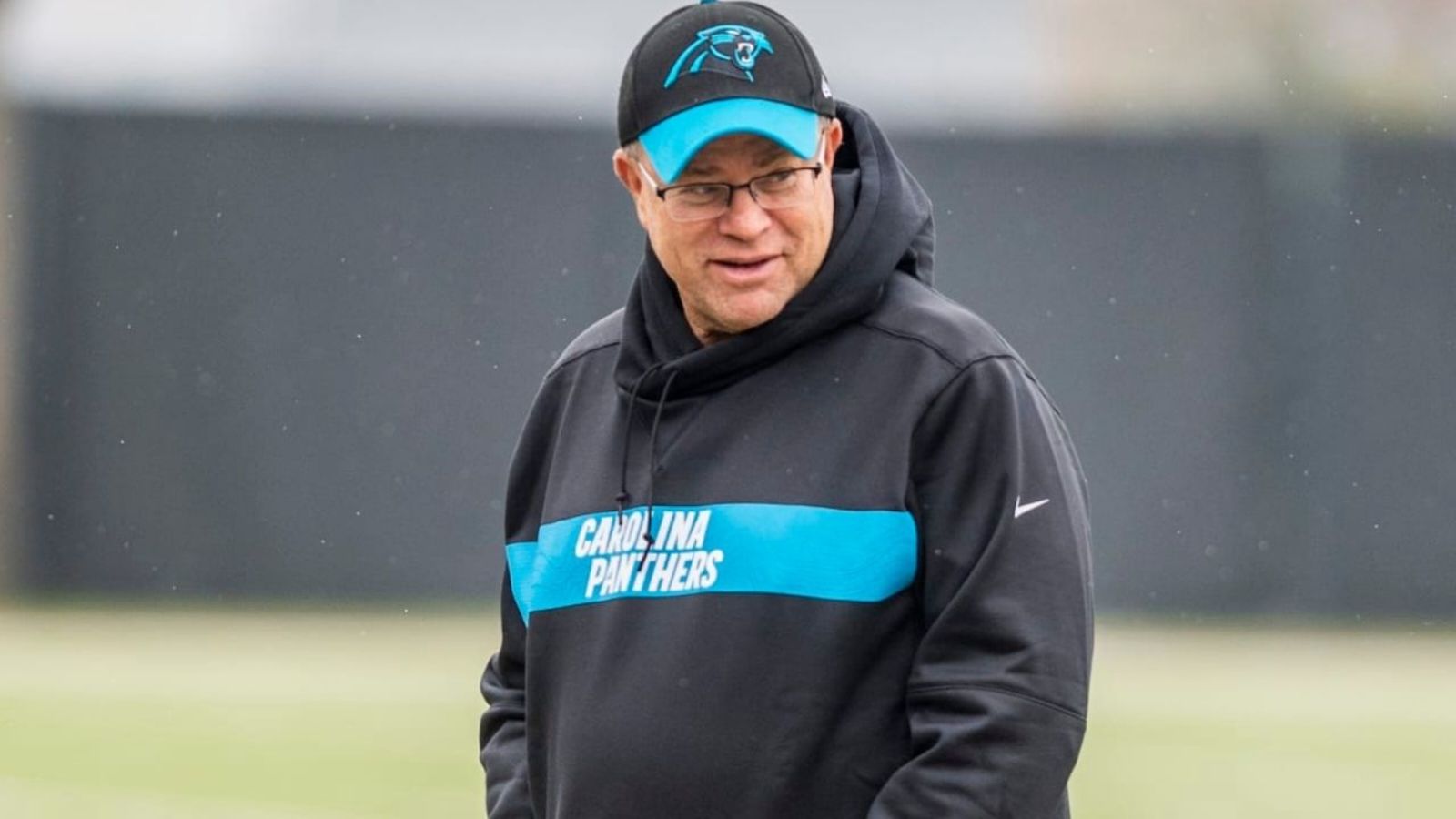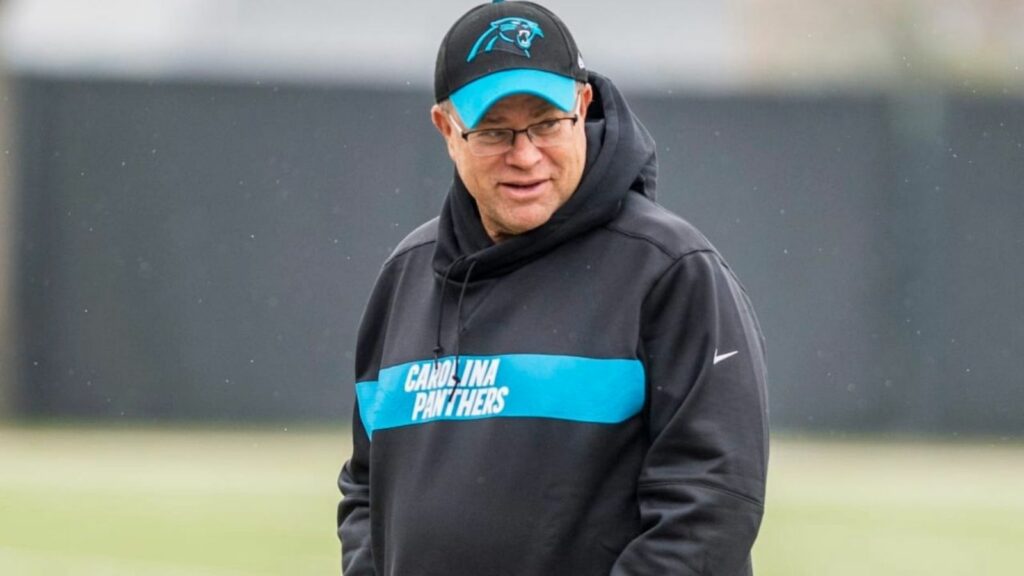 David Tepper is the 103rd richest man in the whole world. He made his riches from his hedge fund, Appaloosa Management. He has earned a reputation for returning his investors their money with a steady rate of return. His firm now is responsible for handling nearly $13 billion worth of assets. At its peak, Tepper managed nearly $20 billion.
Tepper bought the Carolina Panthers for a price of $2.3 billion. He has always been a football fan, and it was his dream to own an NFL team. As a matter of fact, he first purchased a part of the Pittsburgh Steelers in 2010. He is also the eighth-richest owner of any sports team in the world, which makes him the only NFL owner to crack that list.
If the NFL did not have any cap limit on players' salaries, the Panthers would end up assembling a Pro-Bowl caliber team.
2. Stan Kroenke: Owner of the Los Angeles Rams
Estimated Net Worth: $10.7 billion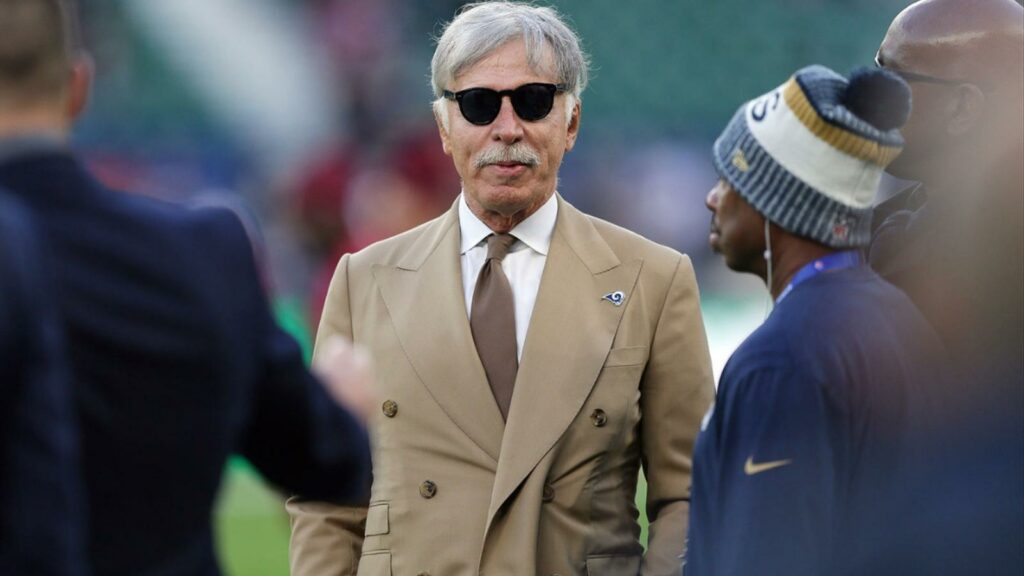 Stan Kroenke is a real estate mogul with an international portfolio. After hearing how much land he owns, you will not be surprised that he is worth this much. Kroenke owns nearly 60 million square feet of real estate and the majority of this land is leased or rented to shopping plazas and Walmart stores.
Kroenke also owns over 1.5 million acres of ranches across the entire United States and Canada. He is an avid sports fan, which is why he not only owns the Los Angeles Rams, which he purchased in 2016 when the team relocated from St. Louis but also owns the Denver Nuggets NBA team, Colorado Rapids, a soccer club, and also Arsenal FC.
He has a stake in nearly every sport. It comes as no surprise that he is the second richest man on this list.
3. Jerral Wayne Jones AKA Jerry Jones: Owner of the Dallas Cowboys
Estimated Net Worth: $10.6 billion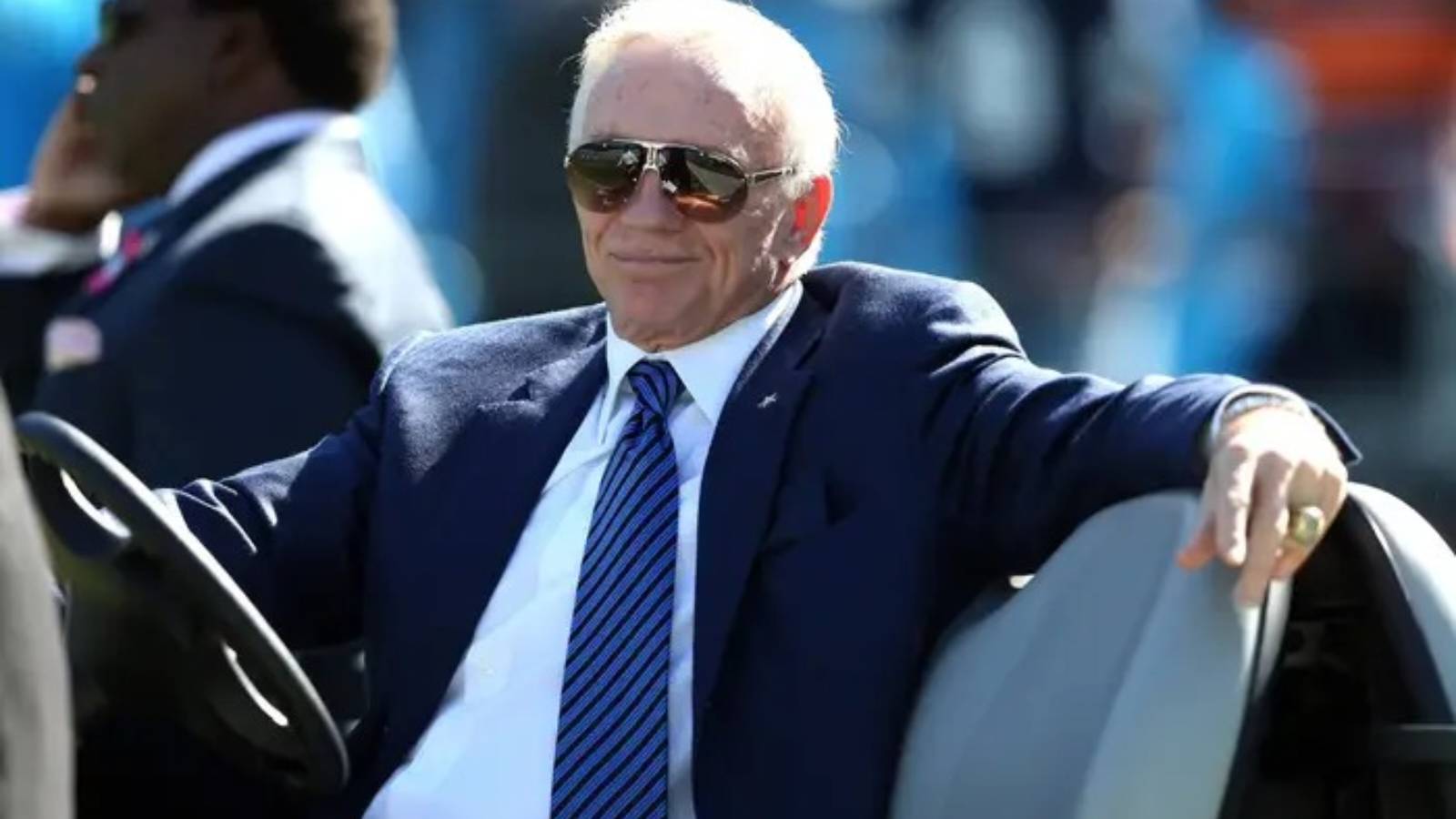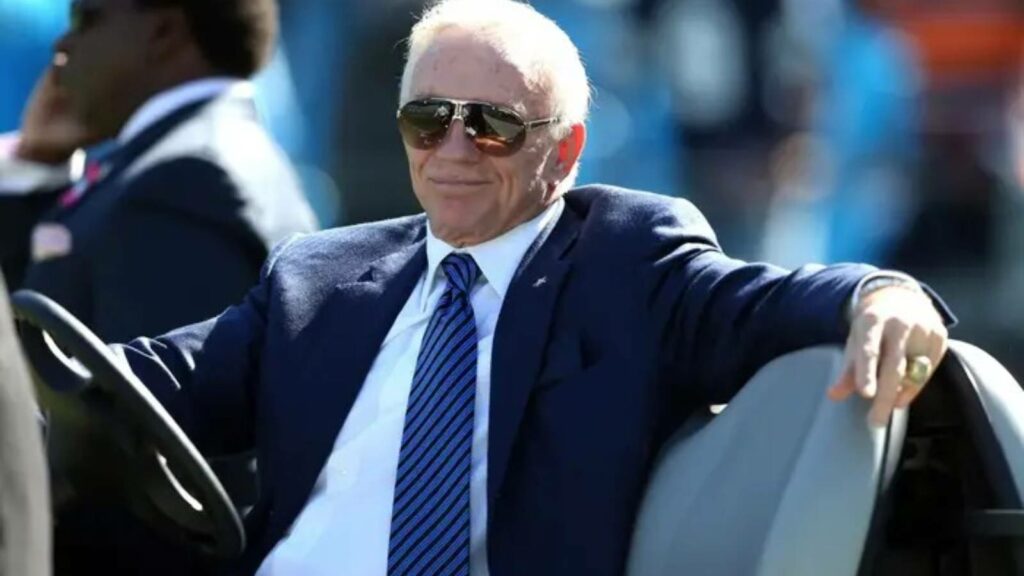 Jerry Jones is no stranger to any NFL fan. He is the most popular NFL owner and loves to be in the limelight. Jones earned the majority of his income from oil. Jones garnered a reputation as an excellent oil spotter. He struck liquid gold in places nobody expected to be oil fields. He made his first investments in the 1970s and, to date, is involved in investing in drilling opportunities. In addition to that, he also has holdings in real estate and residential projects in the Dallas area.
Most recently, Jones's net worth has gone up significantly after his investment in Comstock resources, a company that involves itself in the manufacture of natural gas, witnessed a massive increase in its stock prices. Despite all of these assets, Jerry Jones' most valuable asset remains the Dallas Cowboys, a team that he has given his blood and sweat to building and has earned the moniker, 'America's Team.'
The team was valued at $150 million when Jones purchased it in 1989 and at that time; the Cowboys were losing a million dollars a month, however, Jerry has turned it around and now the team is valued at $5.5 billion.
4. Robert Kraft: Owner of the New England Patriots
Estimated Net Worth: $8.3 billion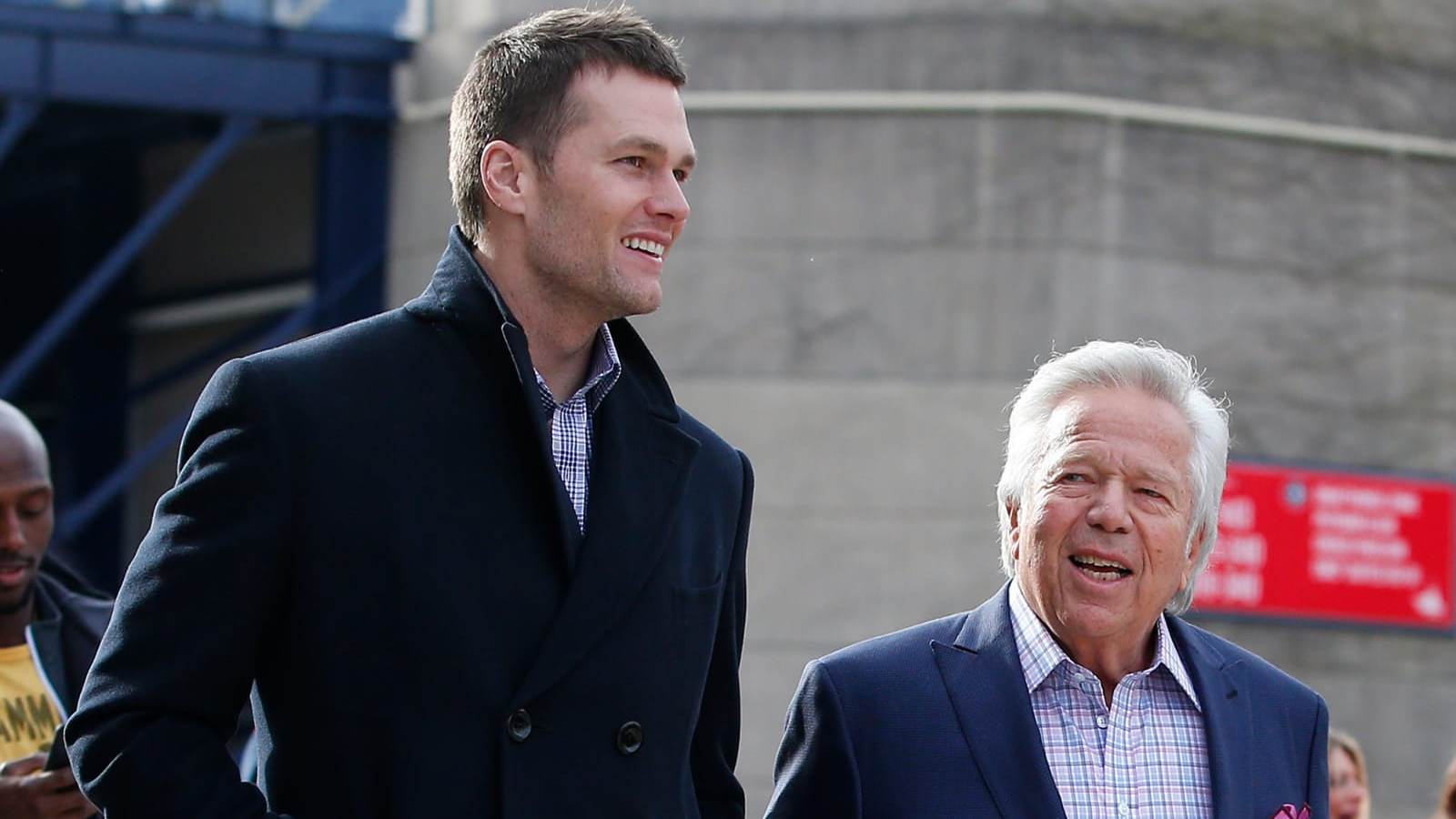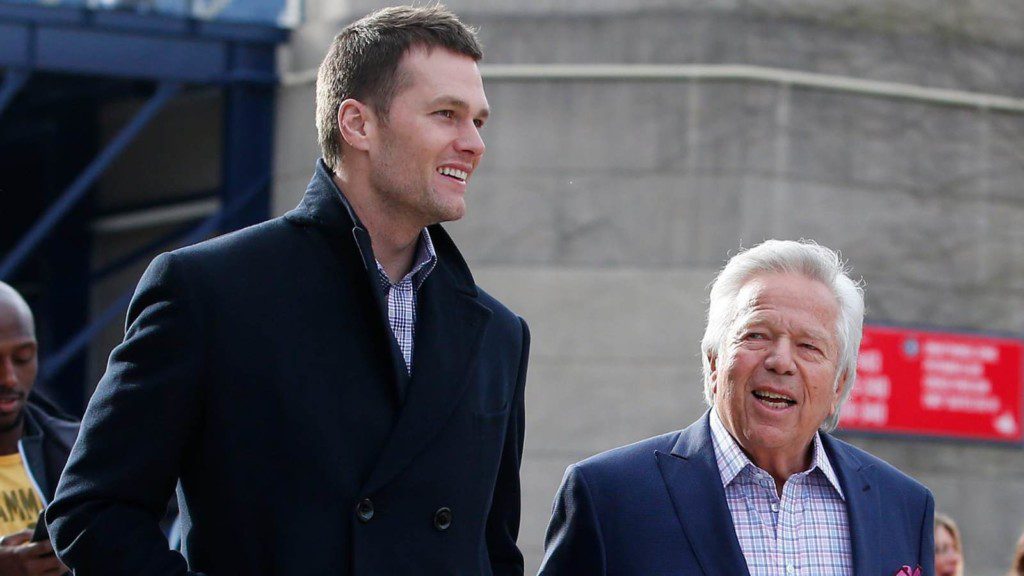 Robert Kraft is the 263rd richest man in the world. He literally went from rags to riches. He began his career early on by selling newspapers outside the Braves Stadium in Boston, and after he learned how paper and packaging work inside and out; he made a fortune from this industry.
Kraft purchased the New England Patriots for $172 million in 1994 and the team is now worth $5 billion, but those six Super Bowl rings that Tom Brady and Bill Belichick won ought to make the team more valuable. Kraft has ensured his team goes down as one of the greatest dynasties ever in the history books.
Kraft also owns the New England Revolution MLS club, and he also started a professional gaming team in Boston as a part of the Overwatch Esports league in 2017.
5. Stephen Ross: Owner of the Miami Dolphins
Estimated Net Worth: $8.2 billion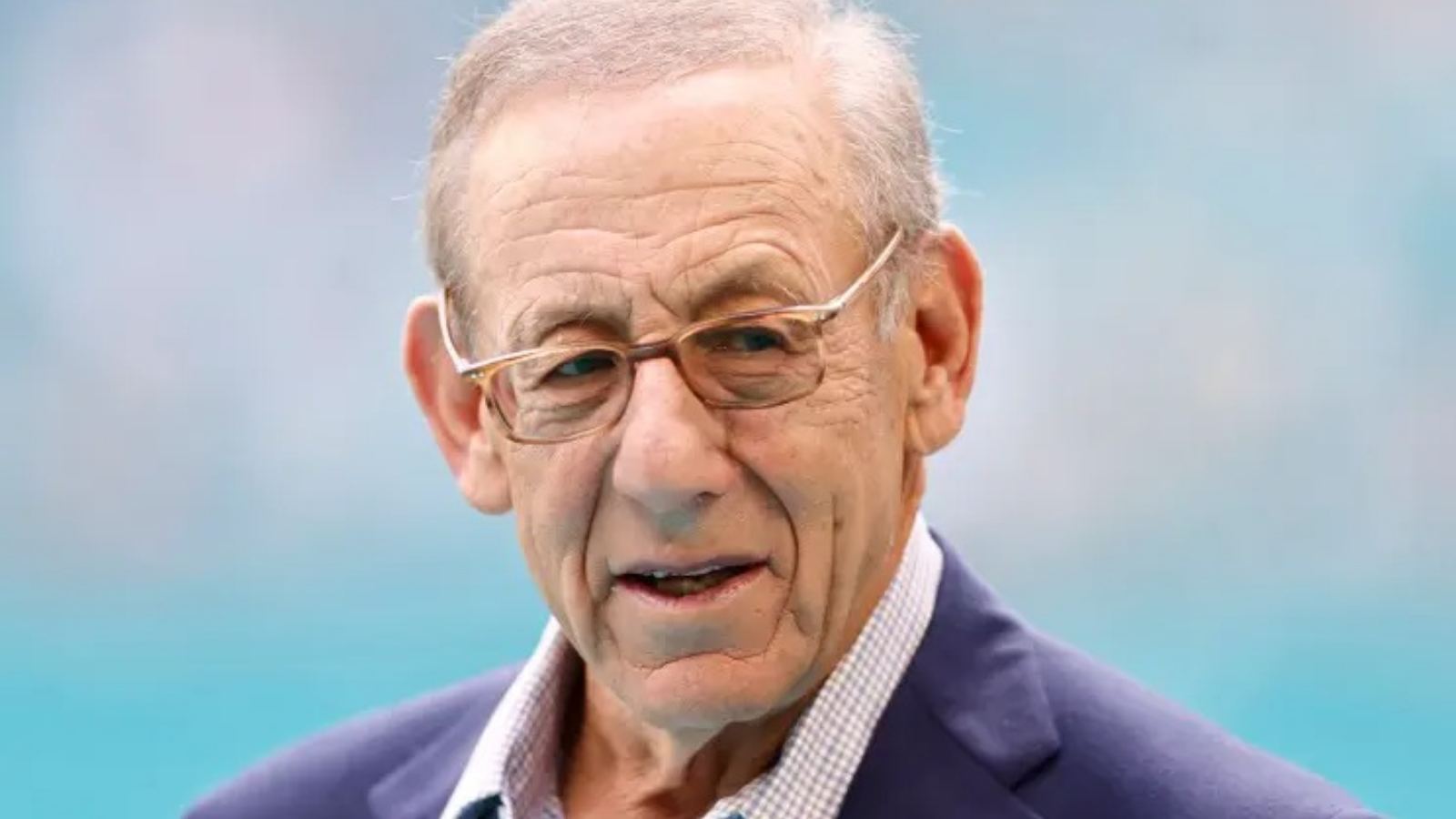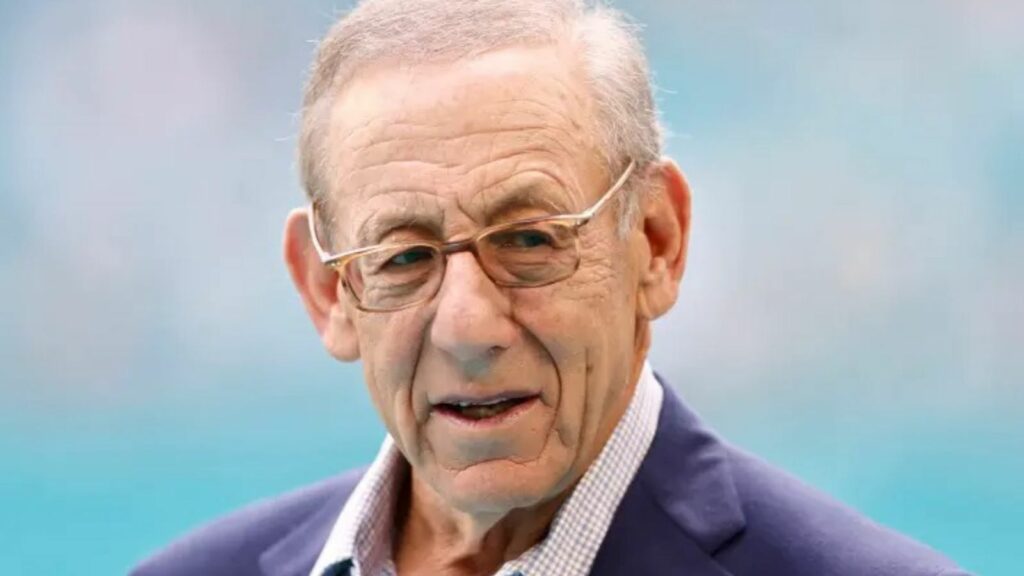 Stephen Ross had an unusual career transition. He was a tax attorney initially before he decided to start companies that dealt with real estate and developed affordable housing projects in 1972. His company, Related Co. is popular for its Hudson Yards project on the West of Manhattan that opened to the public in 2019.
His company has handled nearly $60 billion worth of properties internationally. He has properties in California, Abu Dhabi, and Shanghai. Ross is currently developing two new mega projects in Chicago and California that are going to compete with Hudson Yards in terms of size and stature.
Ross bought the Miami Dolphins in 2008 and he also has invested in fitness companies such as Equinox Fitness, SoulCycle, and a long list of restaurant chains. Ross bought the Dolphins for $550 million and the team is now worth $3.42 billion.
6. Shahid Khan: Owner of the Jacksonville Jaguars
Estimated Net Worth: $7.2 billion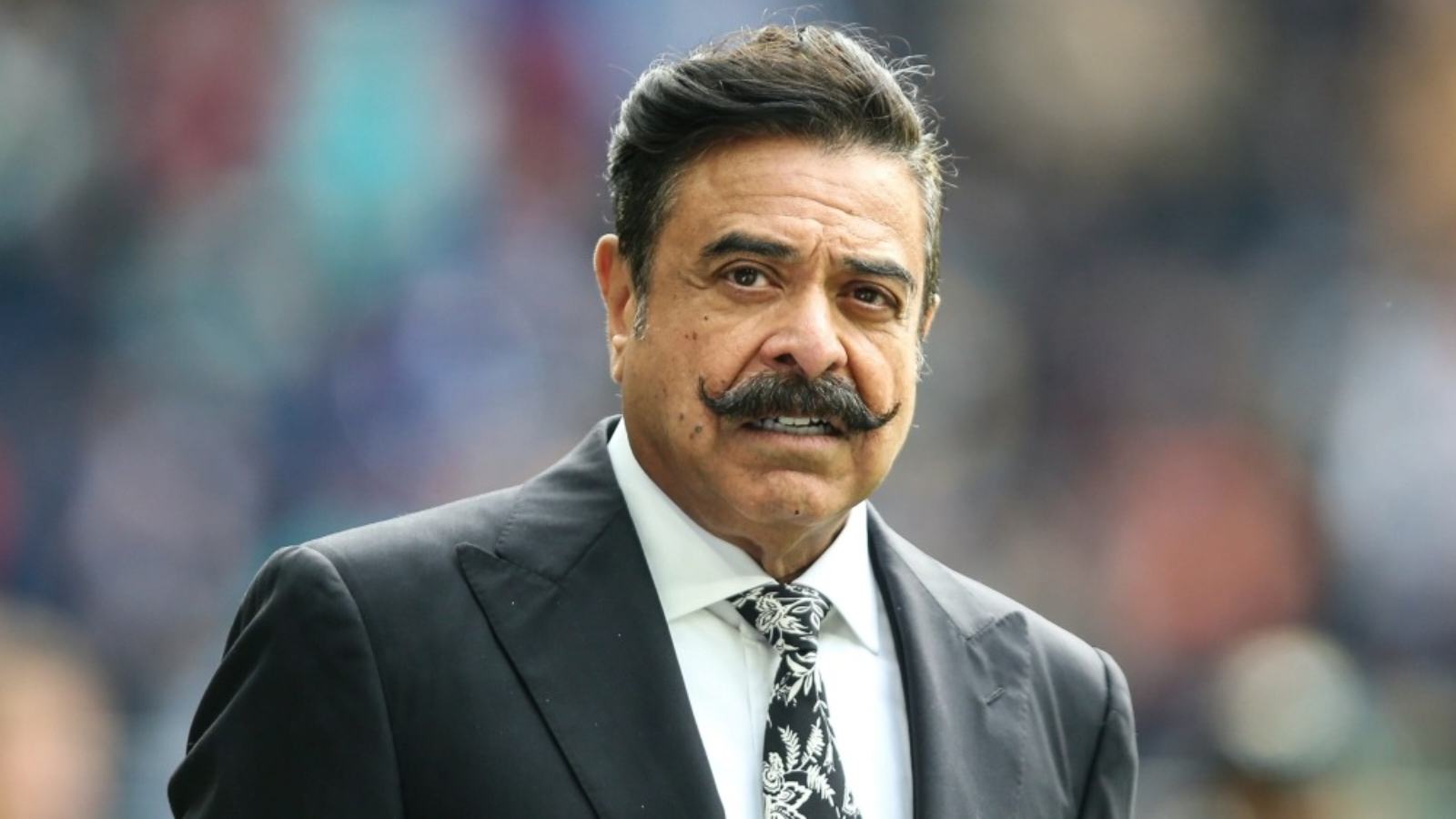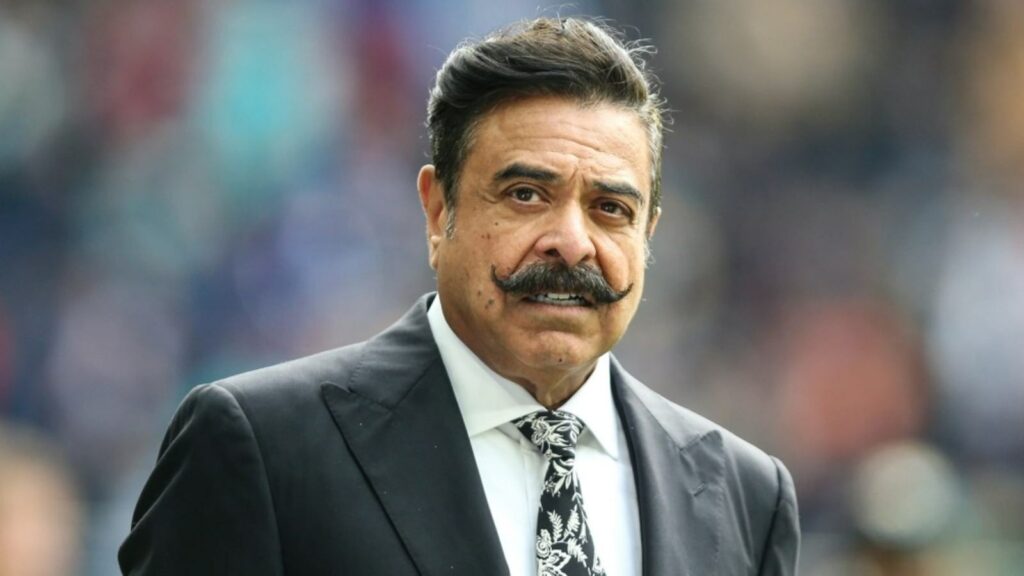 Khan is an engineer by trade and his foray into the business world happened in 1980 when he purchased auto parts supplier Flex-N-Gate from his former employer. He struck oil when his design for the one-piece truck bumper received a lot of positive reviews and responses. His company has now grown to own 69 manufacturing plants globally. Khan employs nearly 26,000 people.
In terms of entertainment and sports, Khan loves to spend his hard-earned money on buying teams. He owns the Fulham football club, which he acquired in 2013, he purchased the Jacksonville Jaguars in 2012, and he also launched All Elite Wrestling, a pro wrestling entertainment company that goes toe to toe against the WWE, in 2019.
7. Arthur Blank: Owner of the Atlanta Falcons
Estimated Net Worth: $7.1 billion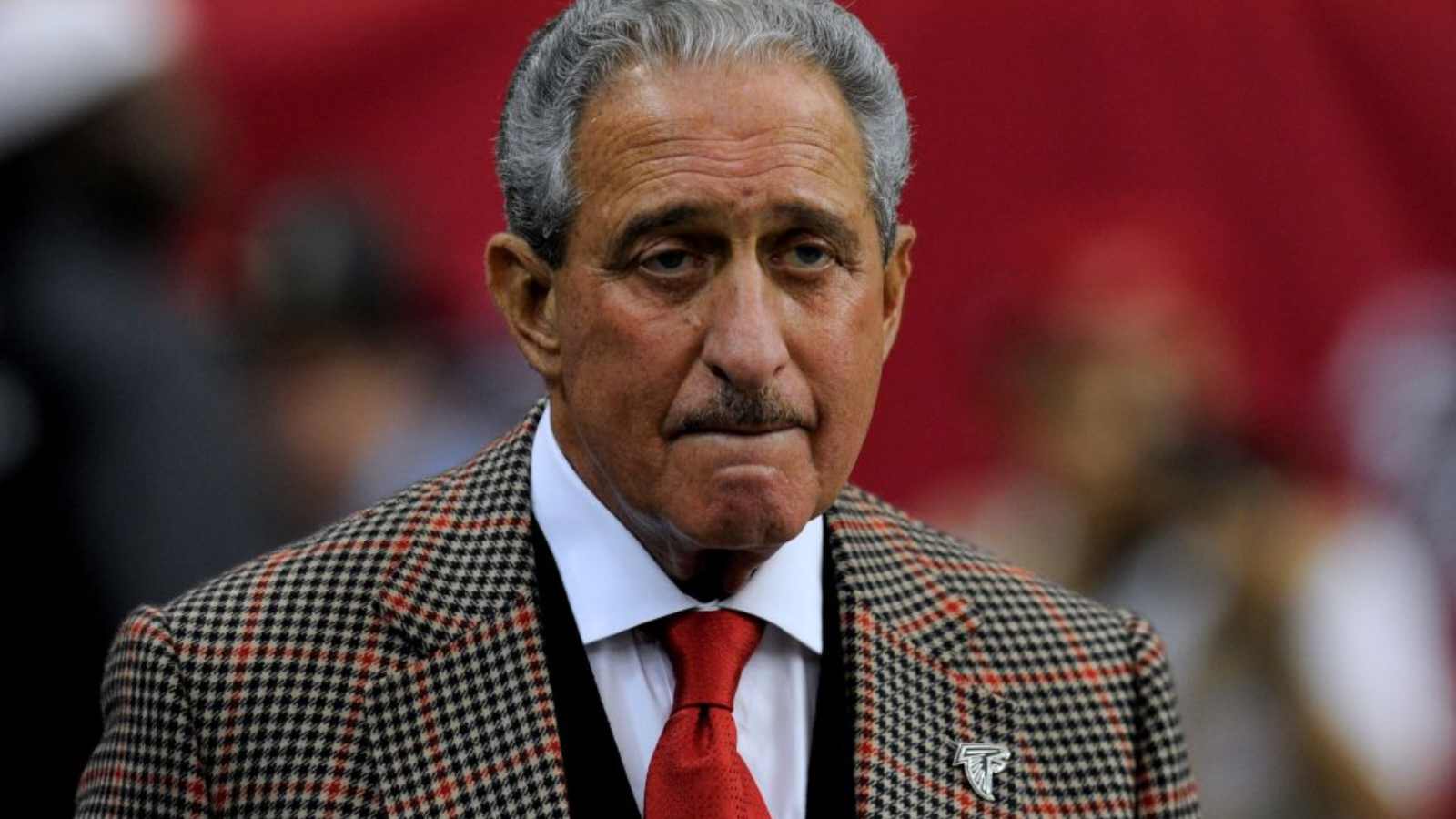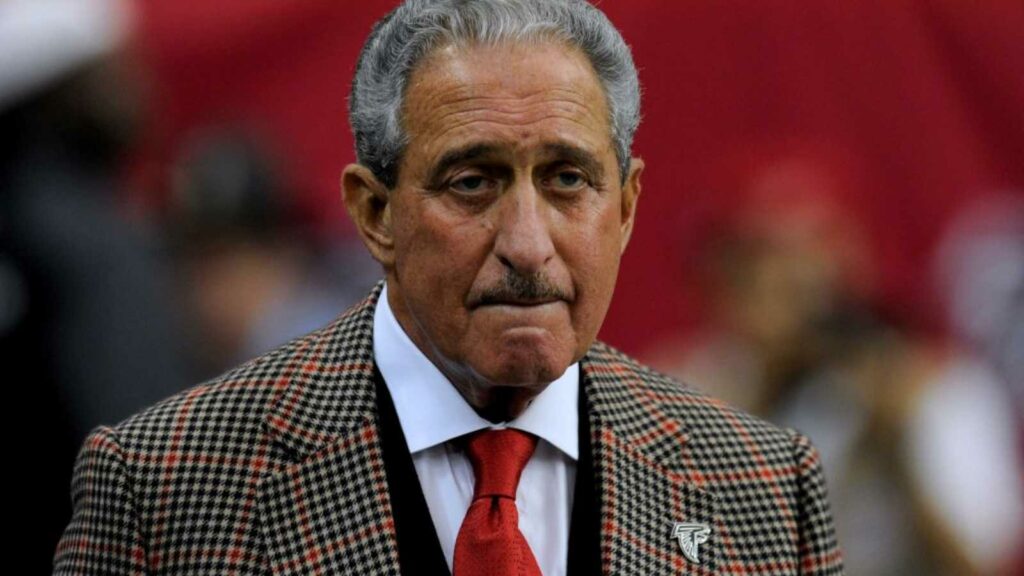 Arthur Blank is the co-founder of Home Depot, the one-stop hardware destination for the entire United States. He started this venture alongside his partner, Bernie Marcus, in 1978, after they both lost their jobs.
He earned his wealth by establishing Home Depot as a national brand and once the brand had a store in every state, city, and town, he retired as the chairman in 2001 and purchased the Atlanta Falcons for a total of $545 million. In addition to the Falcons, he also purchased the Major League Soccer team Atlanta United FC. He is essentially responsible for bringing pro soccer to the Atlanta region.
He also had a significant role to play in establishing the Mercedes-Benz Stadium, the home of the Atlanta Falcons and the location for the 2019 Super Bowl. Arthur is also a generous donor who is a signatory to the Giving Pledge. He has committed to giving away over half of his wealth. The Falcons are now worth $1.8 billion, not a bad investment at all.
8. Stephen Bisciotti: Owner of the Baltimore Ravens
Estimated Net Worth: $5.9 billion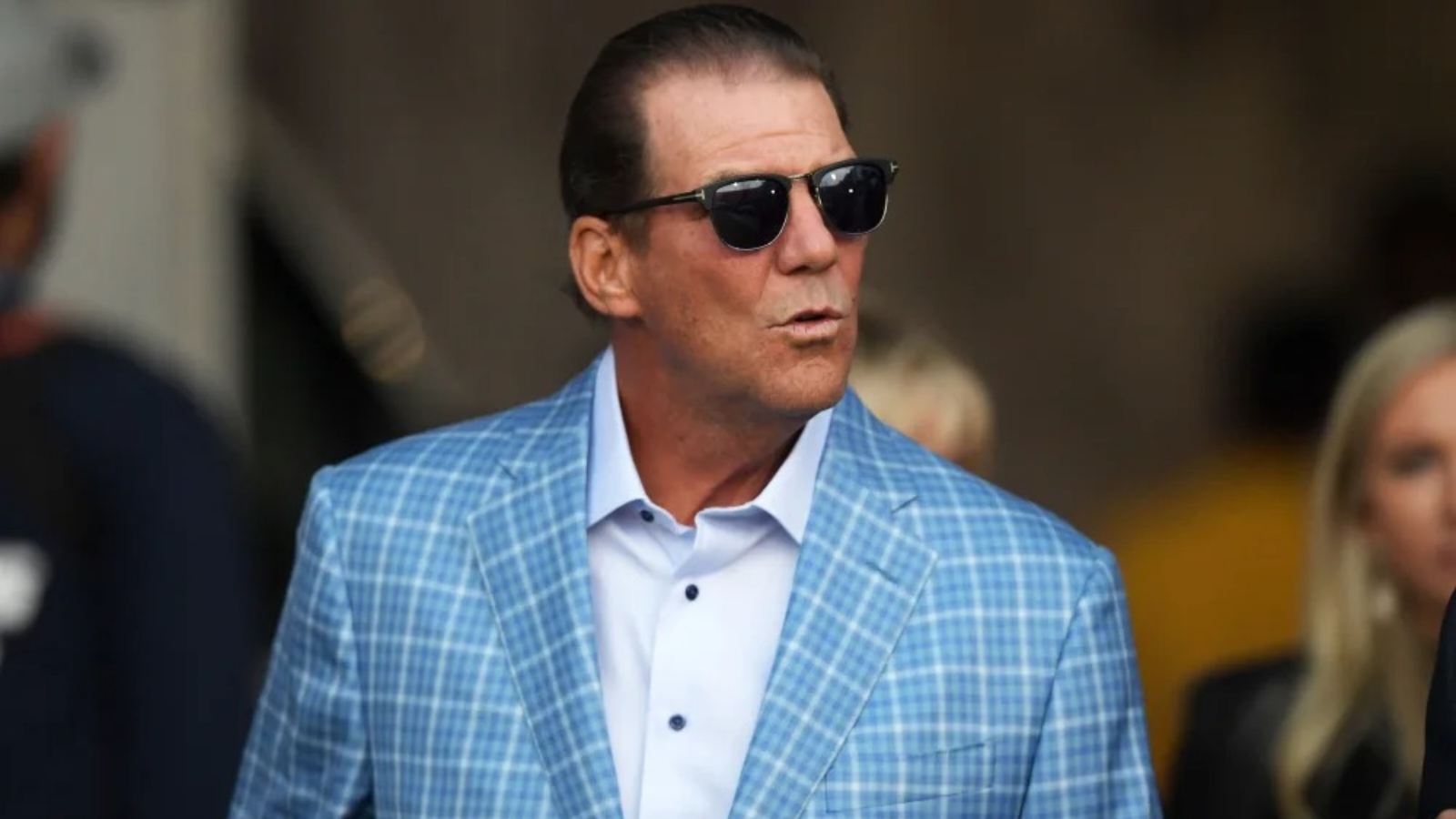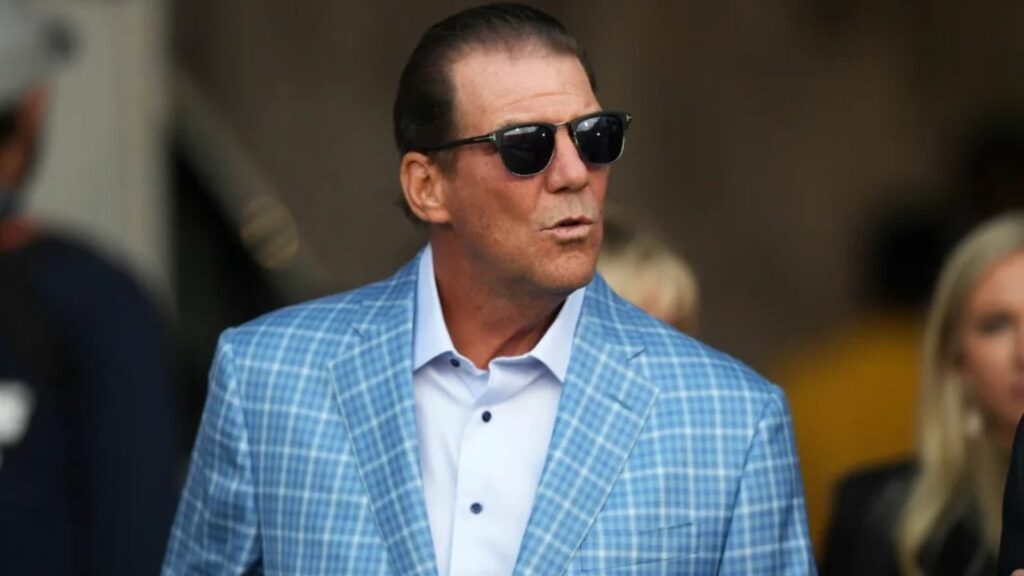 Steve Bisciotti worked as a member of staffing a year after graduating from college. He decided to start Allegis Group in 1983, along with his cousin and fellow billionaire Jim Davis. They began their venture in a basement and today, Bisciotti has established the largest staffing firm in the United States.
His company generates $12.3 billion in revenue annually. He truly came from nothing and was raised by a single mother. He always loved to play sports growing up. He enjoyed football, basketball, and baseball. Once he joined the Billionaire Boys Club, he also picked up golfing and boating.
He purchased the Baltimore Ravens in 2004 for $300 million and the team is now worth $3.4 billion.
9. Terry Pegula: Owner of the Buffalo Bills
Estimated Net Worth: $5.8 billion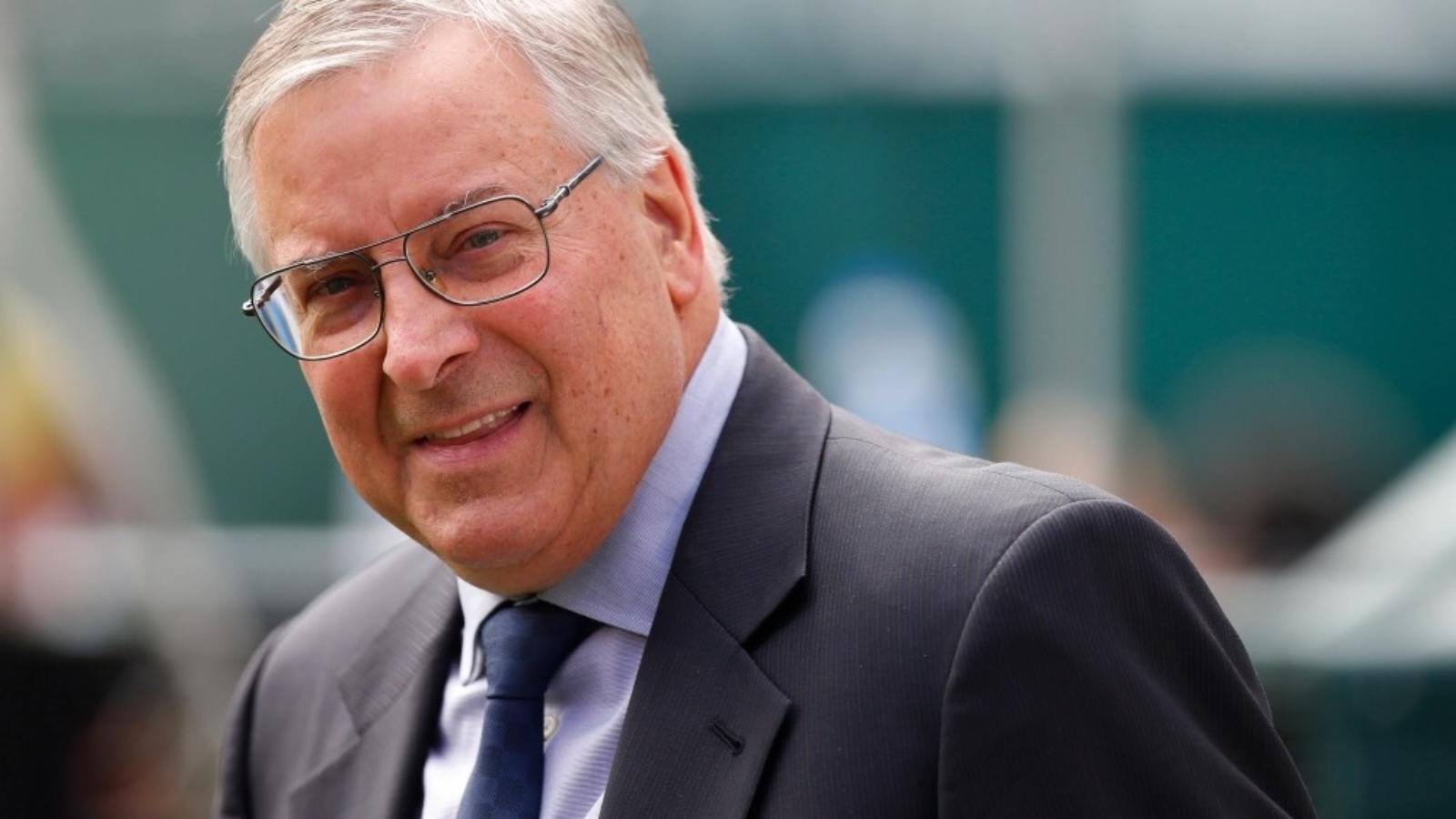 Terry Pegula made billions by investing in oil and gas. His company East Resources sold a significant portion of its assets such as oil wells and refineries to Royal Dutch Shell in 2010 for a value of $4.7 billion.
Pegula was initially majoring in Mathematics at University, however, he switched to petroleum engineering on a scholarship and joined Getty Oil once he graduated. Switching majors was the best decision that he ever made. He founded East Resources in 1983 with just $7,500 that he took as a loan from his family and friends to drill sand wells. To date, he owns multiple oil wells in four states.
Terry Pegula is also the owner of a sports empire. He owns the Buffalo Bills and the Buffalo Sabres. He bought the Sabres in 2011 for $189 million and beat the duo of Donald Trump and Bon Jovi to buy the Buffalo Bills for $1.4 billion. The team is worth $2.27 billion.
10. Janice McNair: Owner of the Houston Texans
Estimated Net Worth: $4.2 billion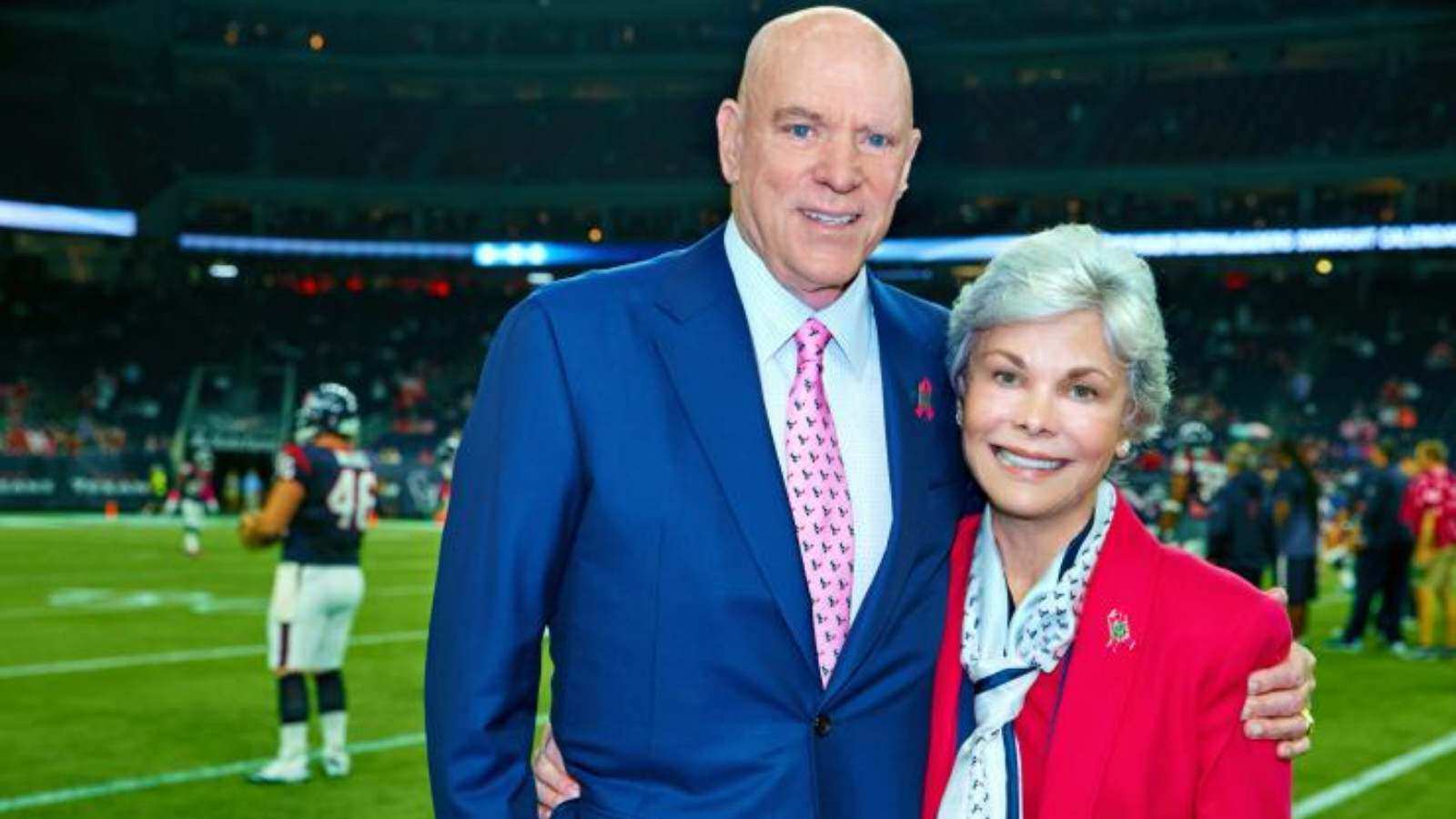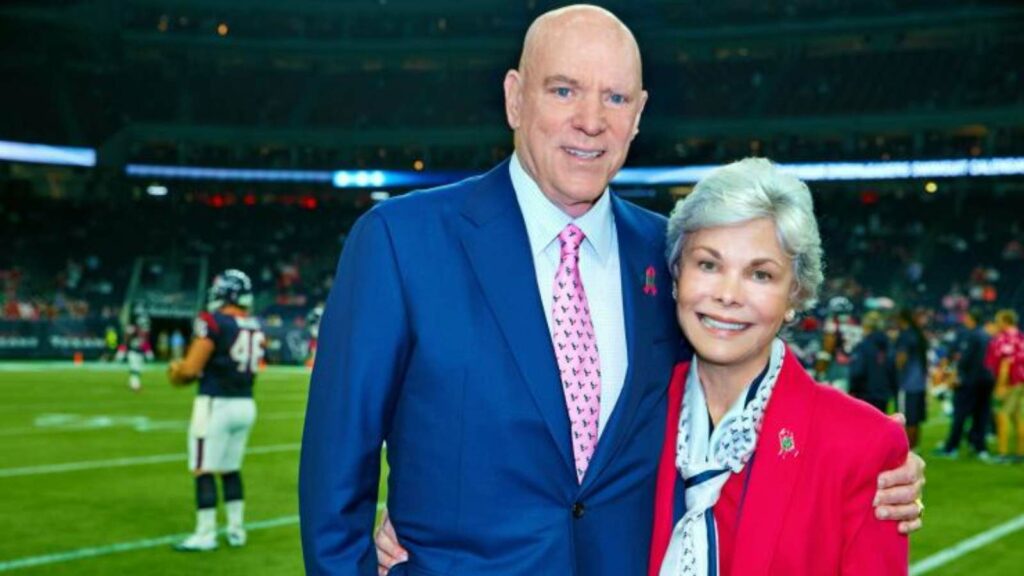 Janice McNair inherited her late husband's stake in the Houston Texans. Bob McNair, passed away in 2018. He made his fortune by selling his power generator company Cogen Technologies to Enron in 1999 for a total of $1.5 billion.
From the amount that he got in that sale, he purchased the Houston Texans for $600 million. Though he sold the power generator company, he still retains ownership in Cogen's power plants in New York and West Virginia and also started Palmetto Partners, a private investment company.
The Houston Texans are worth $3.7 billion today.
That was the list of the top 10 richest owners in the NFL! Let us know what your thoughts are on this list!
Also read: "Throwing like he's hungover from partying with Brady after The Match": NFL Twitter reacts to the Packers QB attending the minicamp
Also read: "I'll represent a 7 jersey in the stands": Rob Gronkowski drops a major hint at his participation in the next NFL season