Tua Tagovailoa has been inflicted with lots of physical damage this season. The QB had incurred concussions in back-to-back games at the start of the season. The Dolphins QB then pulled off a miraculous recovery and came back on the field.
Tua has been spectacular this season. However, this has come with a downside that the 24-year-old is getting sacked a lot this season. His comparatively short height and lanky build make him an easier target to pick off.
A similar incident happened in the Dolphins' most recent game against the Texans where Tua was brutally thrown on the ground by DT Maliek Collins, resulting in a sack that bent the QBs body abnormally.
The sack happened at the end of the second quarter and Tua was taken off in the third quarter to not further endanger the QB as the Dolphins already had an exceptional 30-point lead.
Skylar Thompson took up QB duties from Tua for the remainder of the game as the Dolphins went on to win the game 30-15. Though Thompson coming on for Tua did affect the Dolphins' play, as they weren't able to throw a single TD for the remainder of the game and only pushed up by 33 yards.
Also Read: Jordan Love's girlfriend: All you need to know about Ronika Stone
Tua Tagovailoa and the Dolphins are thriving on top of the AFC East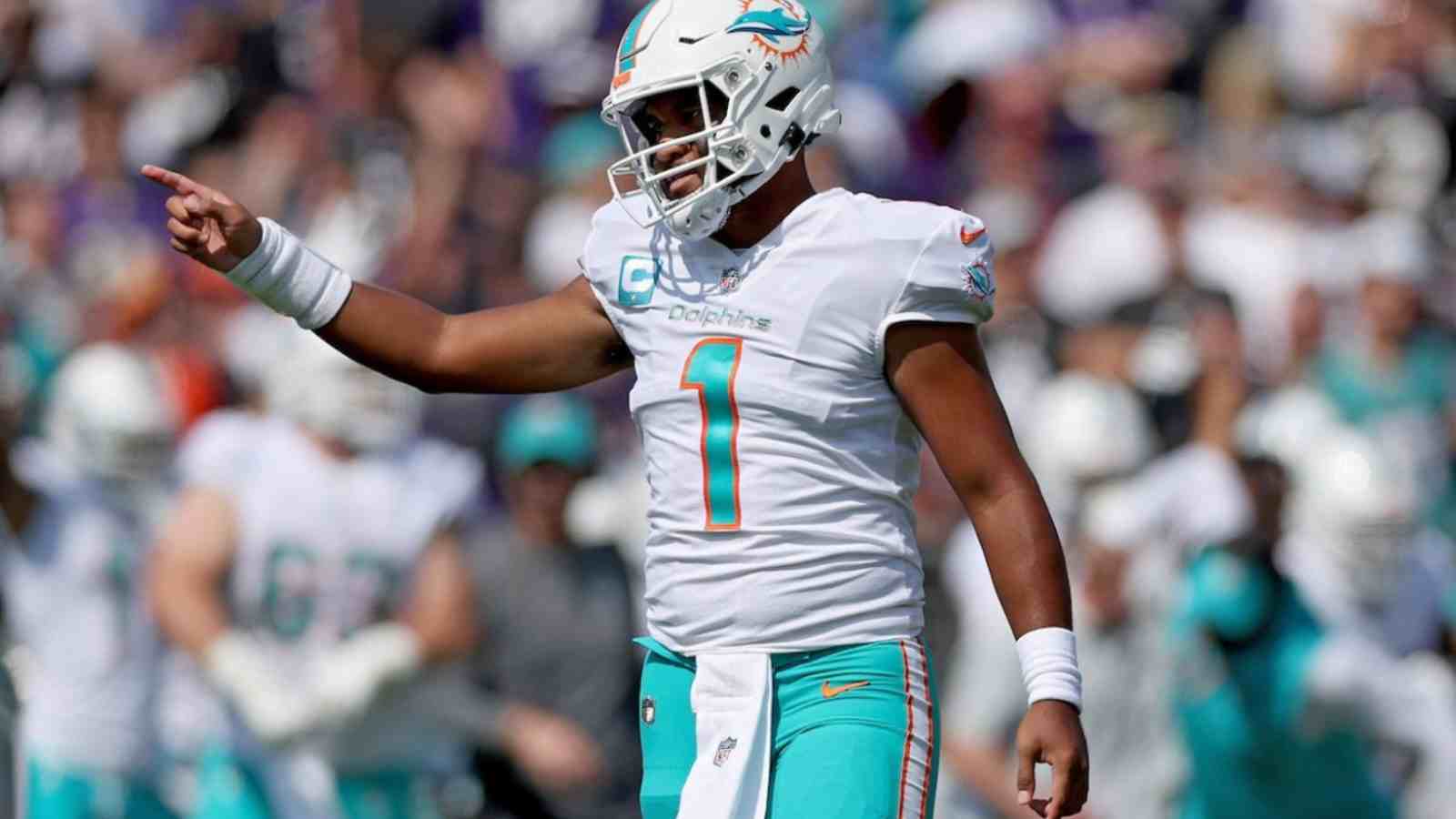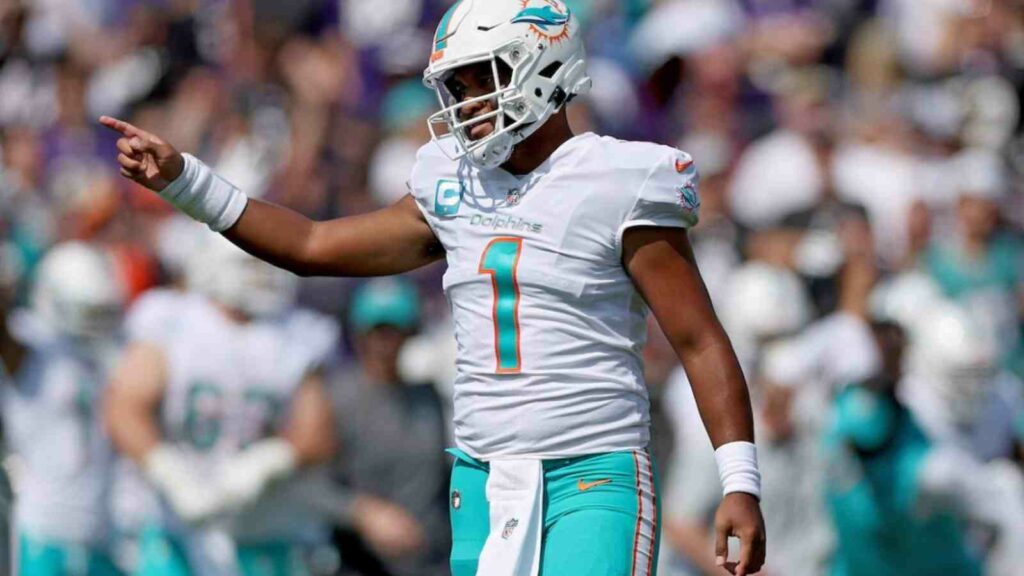 Tua Tagovailoa can afford to be a bit comfortable right now as the Dolphins are currently on top of their division ahead of rivals – the Bills, who too are playing exceptionally this season.
The primary reason for the Dolphins' success can be credited to the chemistry between Tua Tagovailoa and HC Mike McDaniel. The HC-QB duo has worked wonders and made the team true AFC contenders against all odds.
"My job is to coach you to get all that greatness out of you," McDaniel said, via MSN. "This is an awesome day for me, and I'm damn sure gonna make sure that when you look back on this day, you're gonna be like, 'Damn, that was one of the best days of my career, too."
The Dolphins are 8-0 in games that Tua has started and lost the 3 games where the Dolphins QB was out injured. The Dolphins took complete advantage of the Bills, losing two games in a row, and reserved the top spot in the division for themselves.
The AFC is getting interesting as the season comes to an end with three big teams, the Dolphins, Chiefs, and Bills, fighting out for the championship. Tua Tagovailoa will have to be his best and avoid any injury to give his team a chance to fight in the latter stages of the league.
Do follow us on: Facebook | Instagram | Twitter
Also Read: Rise of a new Superstar: How Aaron Rodgers' ambitions overcame Brett Favre's accomplishments
Also Read: Cristiano Ronaldo DENIES his involvement in Tom Brady's decision to unretire in his most sensational interview yet