| | |
| --- | --- |
| Name | Nicholas John Sirianni |
| Age | 41 |
| Occupation | American football coach |
| Other sources of wealth | Endorsements |
| Net worth | $5 million |
| Residence | Moorestown, New Jersey |
| Sponsors | – |
| Charity | – |
| Marital status | Married to Brett Ashley Cantwell |
| Last updated | February 2023 |
Nick Sirianni is known as the head coach for the NFL's Philadelphia Eagles.
Sirianni is of Italian American descent. His father was a head coach at the high school from which Nick graduated. When he first started playing football, he played wide receiver and won three national championships in a row. He was immediately noticed as a senior, scoring 13 touchdowns and gaining 998 yards.
Nick Sirianni graduated from college with a degree in education. He began his professional career as a defensive back coach at Mount Union, then switched to the Indiana University of Pennsylvania, where he taught receivers for three years.
Later, he was hired as the offensive quality control coach after an interview with Chiefs owner Todd Haley, who later hired him to be the NFL coach. He was elevated to the position of wide receivers coach for the Kansas City Chiefs as a result of his exceptional abilities.
Before landing his dream job as head coach of the Philadelphia Eagles, Sirianni was able to work with other NFL teams like the San Diego Chargers and Indianapolis Colts. He started as a QB coach for the Chargers and later switched to a WR coach.
He was taken up as the offensive coordinator for the Indianapolis Colts. After firing Doug Pederson in 2021, the Eagles made Sirianni their new head coach. He led the team to a 32-6 victory against the Atlanta Falcons in his first game as head coach. In the 2021 NFL season, Sirianni was the only first-year coach to lead the team to the playoffs.
Under Sirianni's direction, the team won the NFC East division championship in 2022, marking another regular-season victory.
Related: "That's my guy," Davante Adams is THRILLED over the possibility of Aaron Rodgers getting traded to the Raiders
Nick Sirianni net worth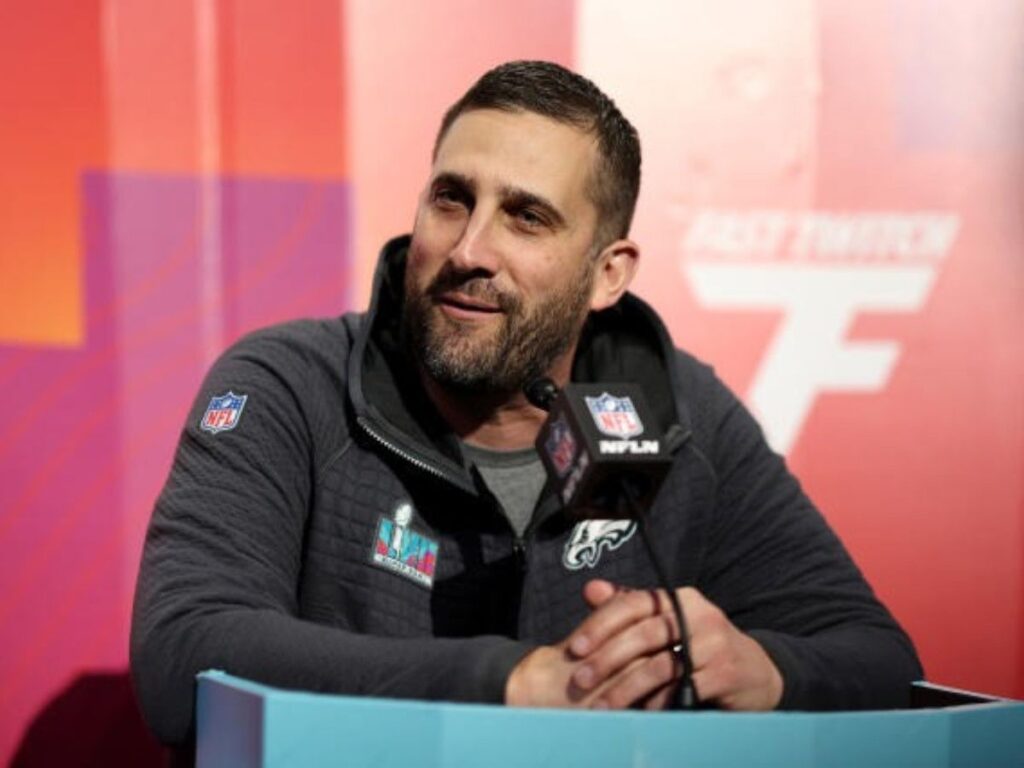 The net worth of Nick Sirianni is $5 million. He earned these figures with his dedication as a coach in the NFL. He professionally started earning in 2009 after he got hired in the NFL as a Chiefs coach. According to the reports, Sirianni has signed a five-year deal that is worth $30 to $35 million.
As per multiple reports, his annual salary earned is around $6-$7 million. Based on the figures, he is comparatively earning in mid as compared to the former and current Eagles coach. He is a remarkable head coach to the team and can afford all the luxuries with his career earnings.
Nick Sirianni Brand deals and Endorsements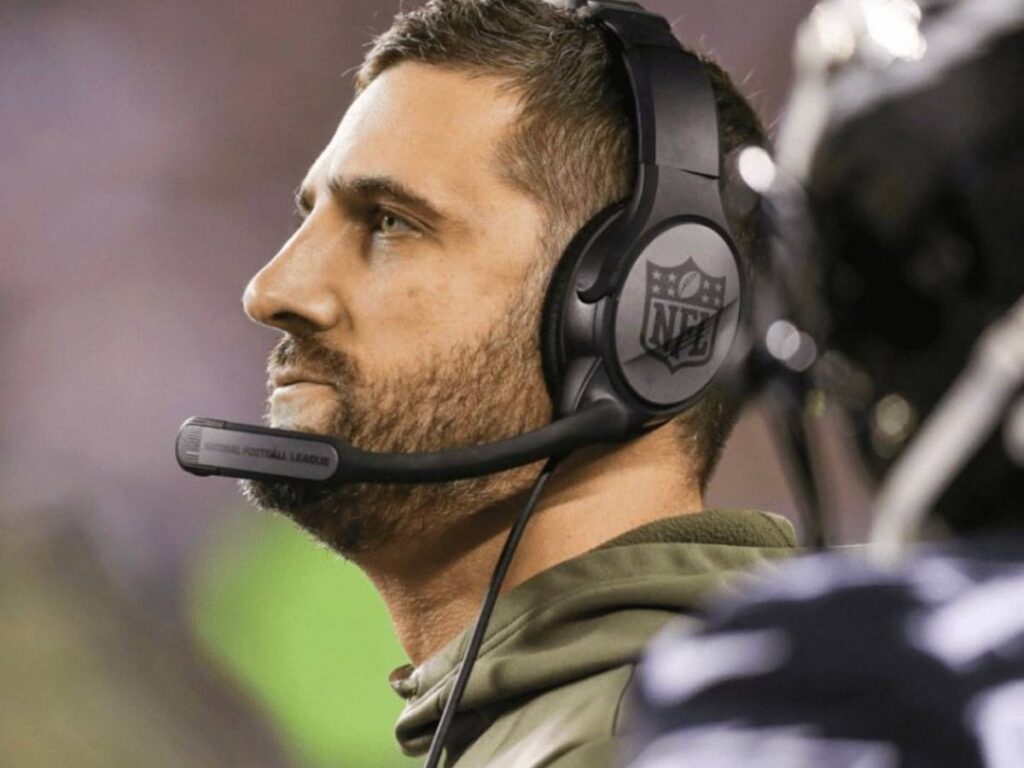 Currently Sirianni has not signed any brand deals and neither there is any report of such.
Does Nick Sirianni have a charity?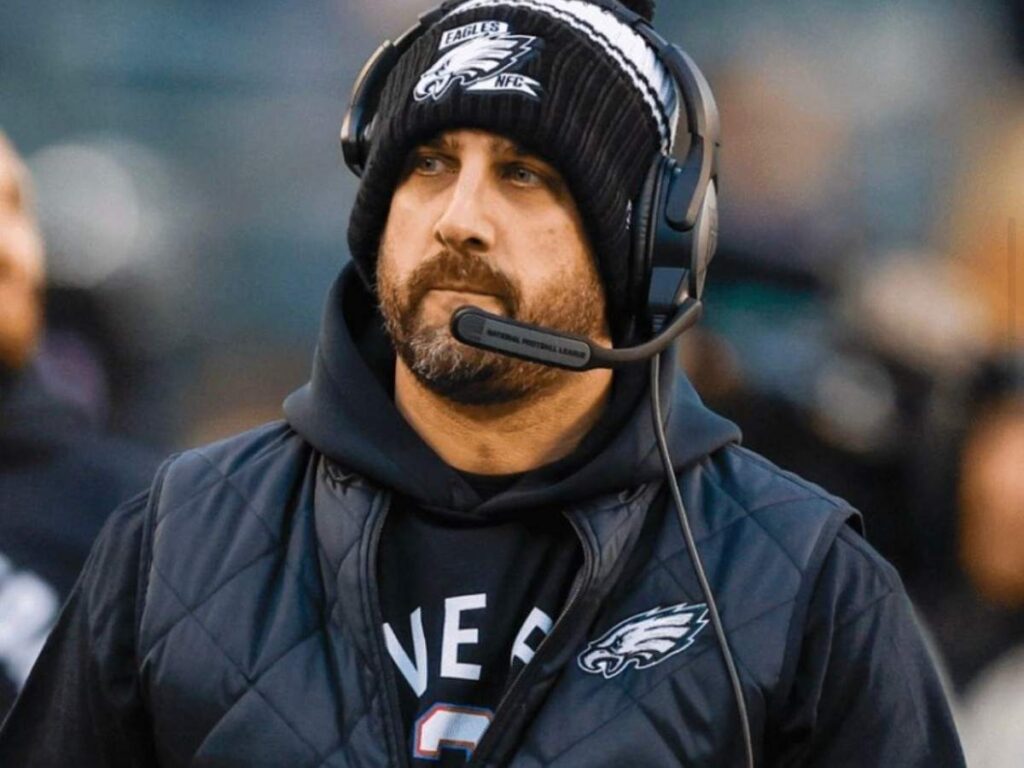 There is no data about the coach if he owns a foundation or whether he is associated with any platform for charity purposes. If we are to speculate, he might be doing it for the cause and is keeping it away from the media's eyes.
Nick Sirianni House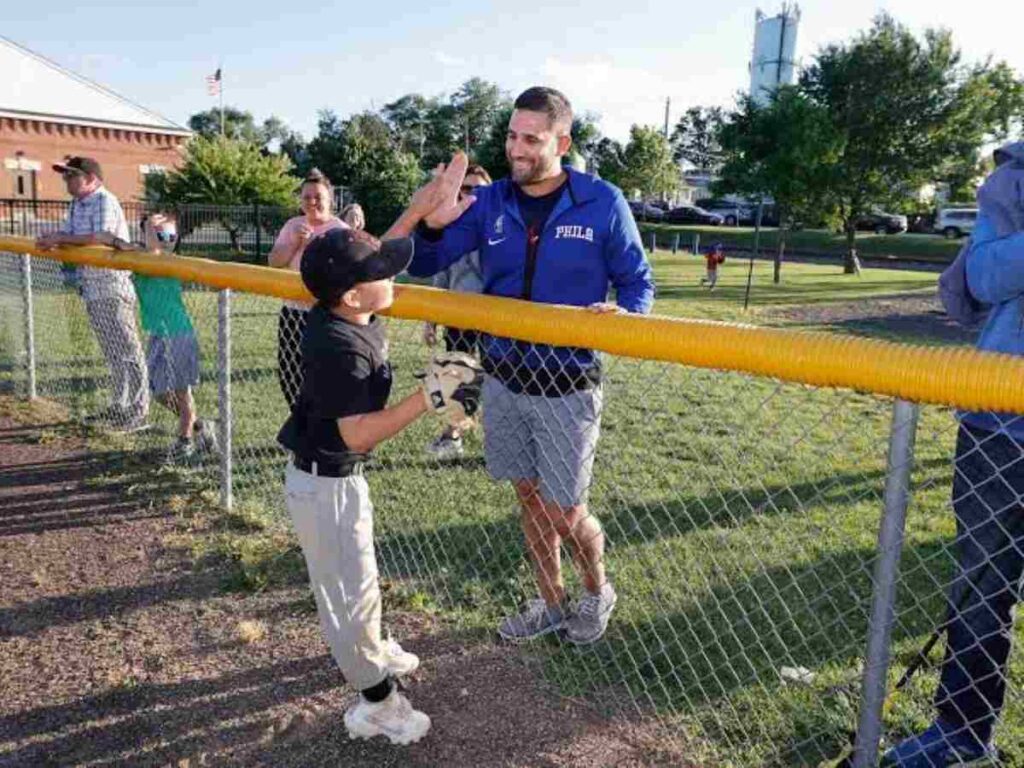 The head coach of Eagles is reportedly residing in Moorestown in Burlington County which is in the state of New Jersey. After he signed as a head for the Eagles, he moved in there with his three kids and a wife.
Sirianni previously lived in Kansas, Los Angeles, and Indianapolis due to his NFL job as a coach.
Nick Sirianni Wife
Nick Sirianni is married to Brett Ashley Cantwell, who is a former school teacher. It's common for the ladies who are wives to the players of a coach to stay in the media's eyes, however, there is no such case with Brett. She doesn't own any social media platform and likes to stay away from the limelight.
Their relationship dates back to 2010 when Sirianni got his first-ever NFL job as a coach to the Kansas City Chiefs. After three years of dating, the couple married in 2013 in Kansas City. The pair embraced parenthood and are now blessed with three beautiful children.
Do follow us on: Facebook | Instagram | Twitter
Related: "Not going to take place here," Broncos HC Sean Payton says he won't allow Russell Wilson to bring his personal coach to the facility anymore
Related: "He put himself in a position not to get hit," Former Bills QB Doug Flutie reveals the secret to Tom Brady's longevity