Patrick Mahomes and the Chiefs are having none hell of a season. Kansas City started off the year with a 3-4 record. It looked like the Chiefs still hadn't recovered from the humiliation they received at the hands of Tom Brady and the Buccaneers in Super Bowl LV.
However, Mahomes turned it around for the Chiefs and now they are just one victory away from appearing for the third consecutive time in the Super Bowl. Looking at Mahomes' playoff record since his induction in the NFL in 2017, analyst Nick Wright believes that Mahomes might be the greatest playoff quarterback in the league.
Patrick Mahomes' playoff record bolsters Wright's statement about the Chiefs' QB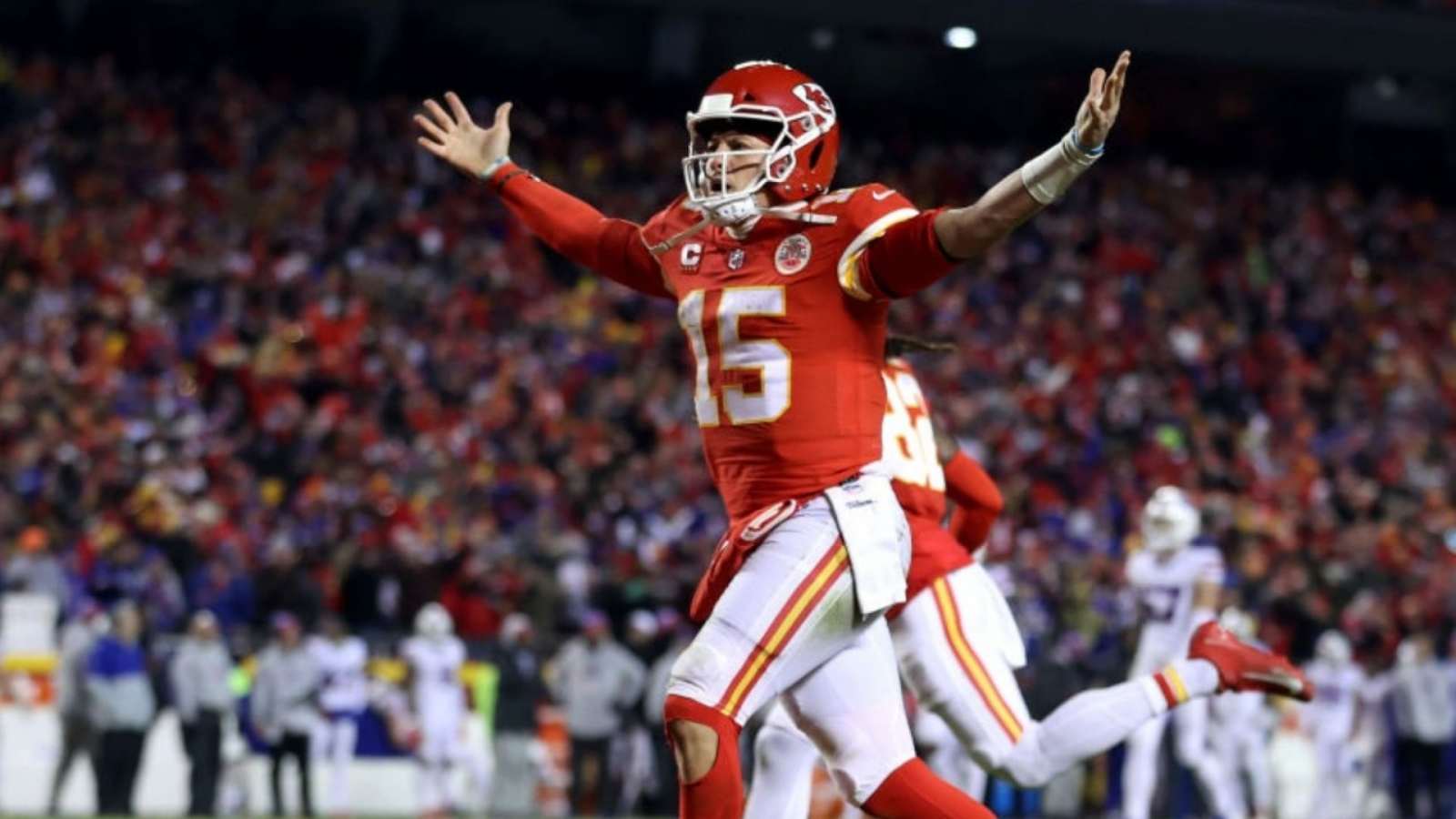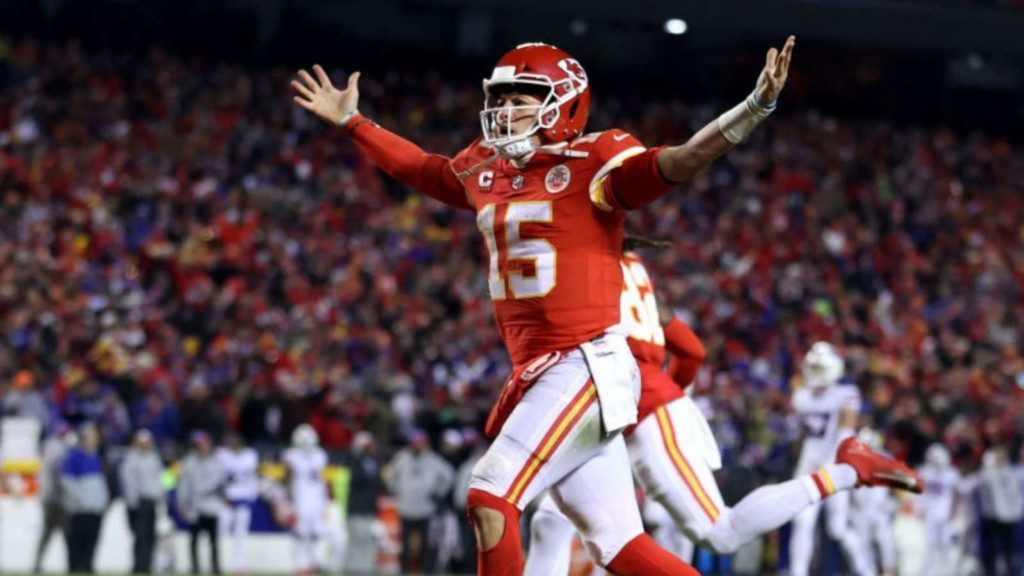 Mahomes and the Chiefs will make their 4th straight AFC Championship appearance. Prior to Mahomes being the Chiefs QB, Kansas City only had 3 conference appearances in Super Bowl. "Is Patrick Mahomes the greatest playoff quarterback ever?" Wright said on the show First Things First. "He's on pace to be but is Patrick Mahomes right now having the greatest postseason run ever? The answer to that is yes."
Mahomes is ranked 2nd overall in passing yards (3,106 yards) in all-time ranks through 10 games. He's 1st in passing TDs (25), and he's also ranked No.1 in passer rating (107.2). Wright said Mahomes is still a long way on achieving the title of the greatest playoff QB but he's right on track.
Nick Wright belives Patrick Mahomes will destroy the Bengals in the AFC title game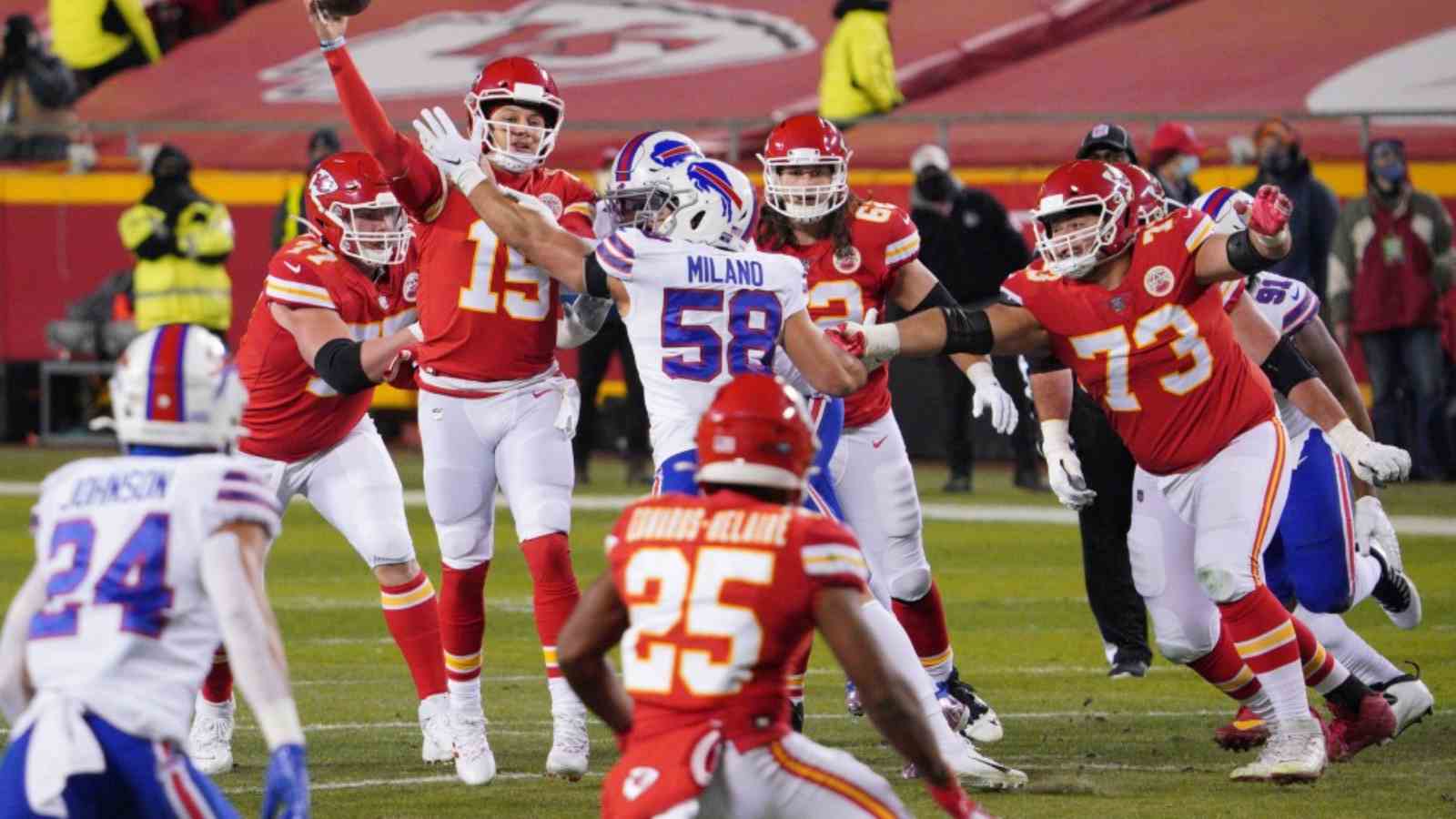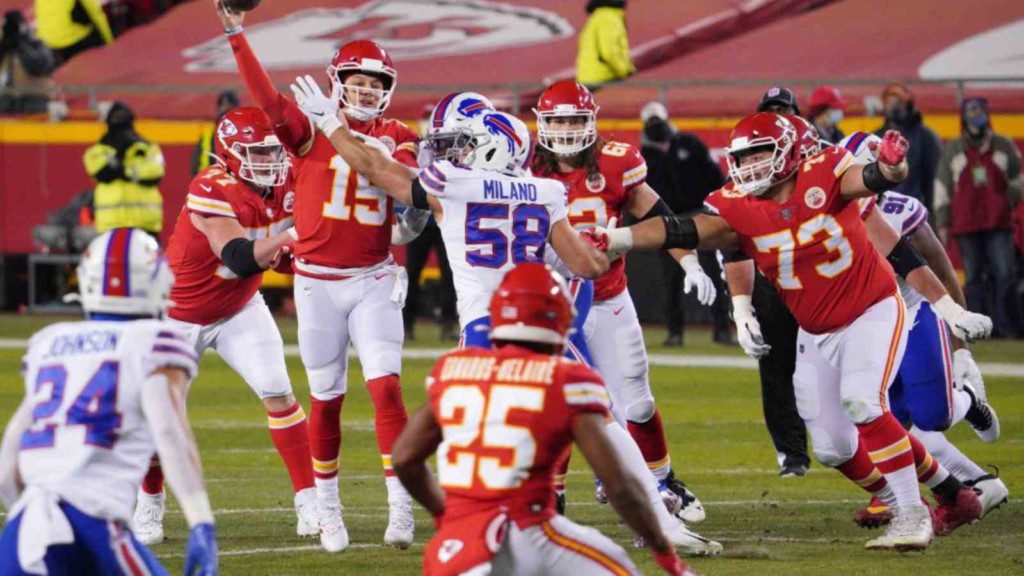 In the 2021 playoffs, Mahomes has been exceptional as always — he has 9.4 yards per pass, 8-1 TD-INT, 9.8 yards per rush, with 1 rushing TD, and a passer rating of 131.7. Mahomes has defeated the Pittsburgh Steelers how have the DPOY (T.J.Watt) and Mike Tomlin, then demolished the No.1 defense in the league — Buffalo Bills.
"So, what's more likely — that team loses or that team blows the door of the happy to be here Bengals? Guys this 42-17 written all over it", Wright added confidently. Nick Wright is sure the Chiefs will defeat the Bengals and head on to the Super Bowl to repent for last year's defeat.
The Chiefs are set to face the Cincinnati Bengals in the AFC title game on Sunday night at the Arrowhead Stadium.
Also Read: "He can't match Mahomes": Nick Wright reckons Joe Burrow can't go toe-to-toe with Patrick Mahomes