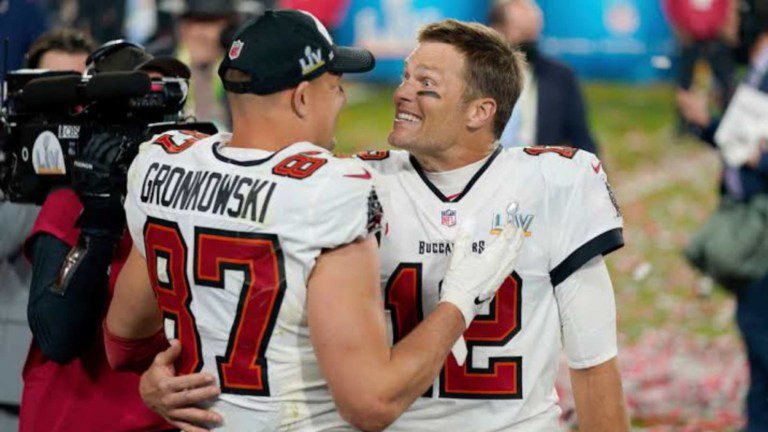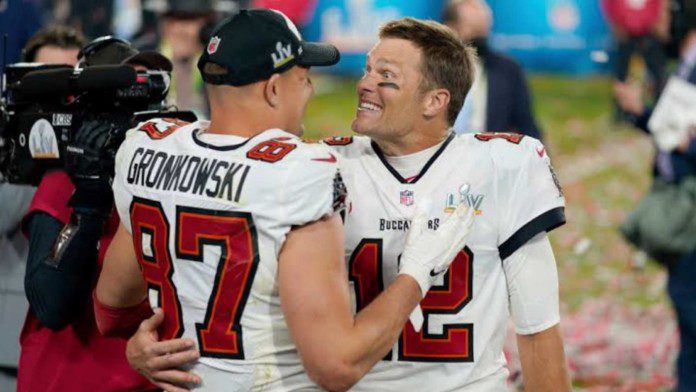 Tom Brady is a true team man. He finished the regular season with a match-winning performance for the Tampa Bay Buccaneers against the Carolina Panthers. Although the fixture wouldn't have changed anything drastically for the Bucs, the legendary quarterback still gave it his all.
He helped his long-term teammate Rob Gronkowski gain a massive incentive from the franchise. Gronkowski went into the final match of the season with the possibility of earning another $1 million in contract incentives. He needed seven catches and 85 receiving yards to get to those two separate bonuses and Brady made sure his friend get the bonus.
"I'm going to take my linemen out for dinner": Tom Brady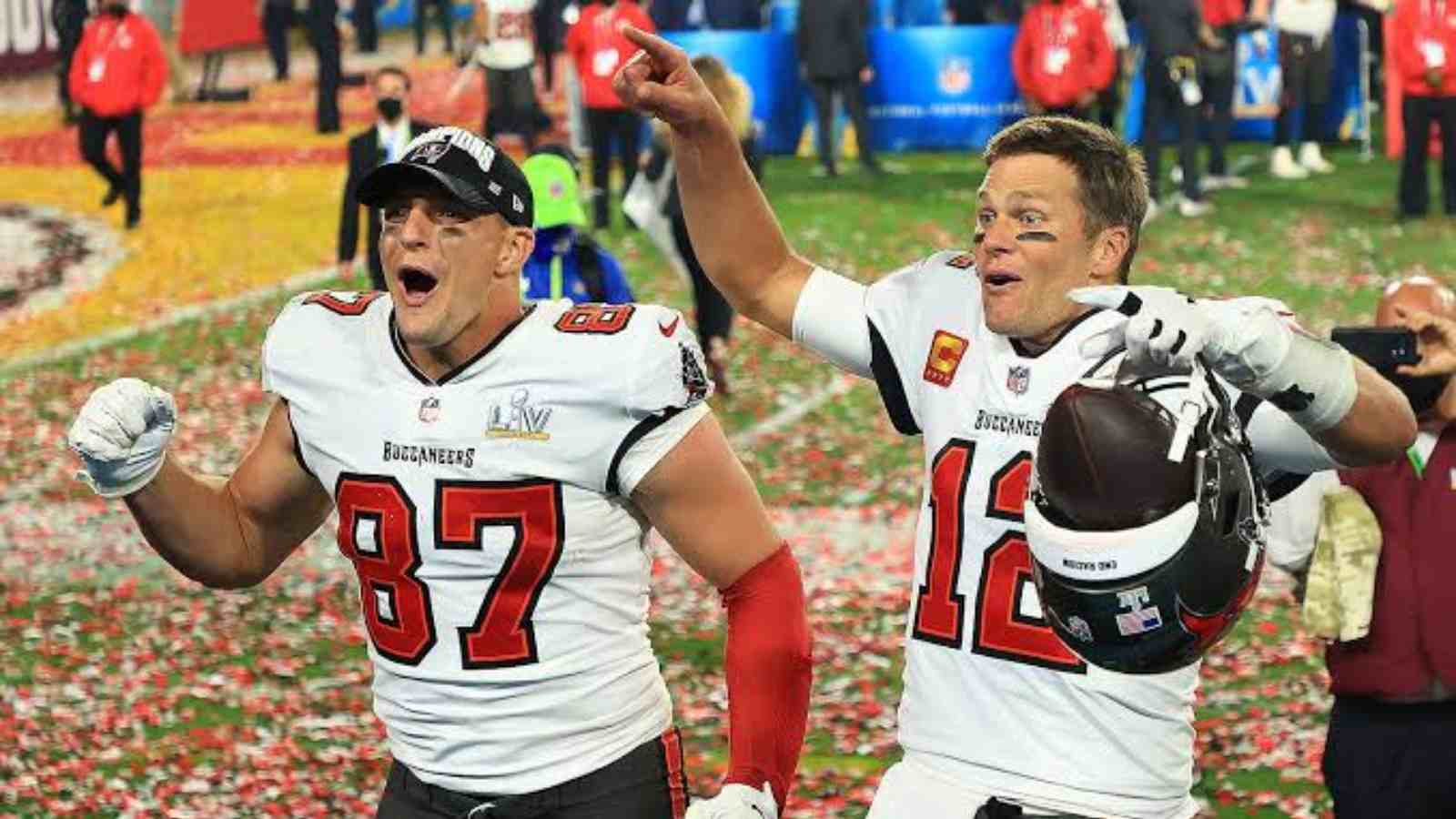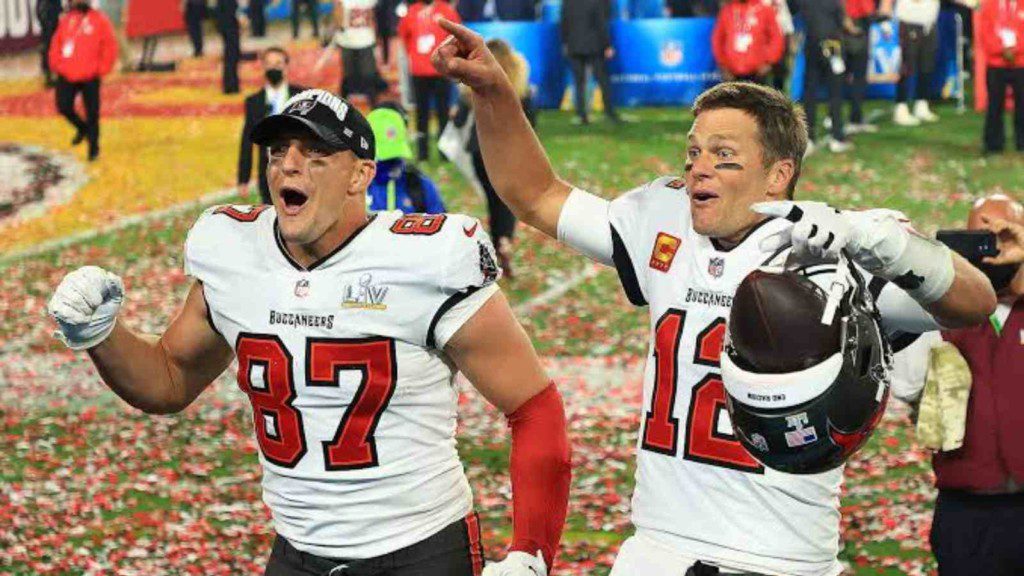 Gronkowski needed to hit 55 receptions and 750 receiving yards for the season and finished the year with 55 catches and 802 yards. Following the emphatic 41-17 win, Gronkowski joked that will take his teammates to dinner but Brady won't be invited.
In the latest episode of his "Let's Go!" podcast on SiriusXM, Brady replied to Rob by saying he will instead treat his offensive lineman to a fancy meal. "I'm going to take my linemen out because those guys balled out all year. Maybe I'm going to take them to Morton's and get them a nice steak because those boys deserve it."
"Those guys had a hell of a year. Tristan Wirfs, Alex Cappa, Ryan Jensen, Donnie Smith, and Ali Marpet, man, those guys balled out," Brady said. "Gronk can have his dinner with all his tight ends. I'm going out with the o-linemen. Sorry, Gronk, I'm going to miss you. Just make sure you're not out too late," he further claimed.
Also Read: Aaron Rodgers reportedly breaks off wedding with Shailene Woodley