The Ohio State Buckeyes claimed a thrilling 48-15 victory over the Utah Utes to claim the Rose Bowl title, in what was a record-breaking night for a number of players from the champion side. The combination of quarterback C.J. Stroud and wide receiver Jaxon Smith-Njigba simply outplayed the Utes as the duo shattered the record books to cap off their sophomore careers.
Smith-Njigba earned the majority of the records after he finished the match with 15 catches for 347 yards and three touchdowns in the game. The 347 yards completed by the wide receiver broke a 1995 record set by Terry Glenn, as it now stands as the most yards in Rose Bowl and Buckeyes' history.
Jaxon Smith-Njigba and C.J. Stroud were the star of the show for the Ohio State Buckeyes' Rose Bowl Victory
Smith-Njigba broke Cris Carter's 37-year-old bowl game receiving record in the first half with 185 yards. In the second half, he surpassed Glenn's 253-yard day against Pittsburgh in 1995. Jaxon Smith-Njigba also tied the most receiving touchdowns in Rose Bowl history alongside his teammate Marvin Harrison Jr, with three touchdowns each.
Jaxon's partner in crime, C.J. Stroud, also earned his name into the record books, after breaking the record for passing yards and touchdowns. He played out 37/46 passes, claiming a whopping 573 yards and six touchdowns. To cap off his memorable outing he also had an interception as he and Jaxon Smith-Njigba both led the Ohio State Buckeyes to the victory.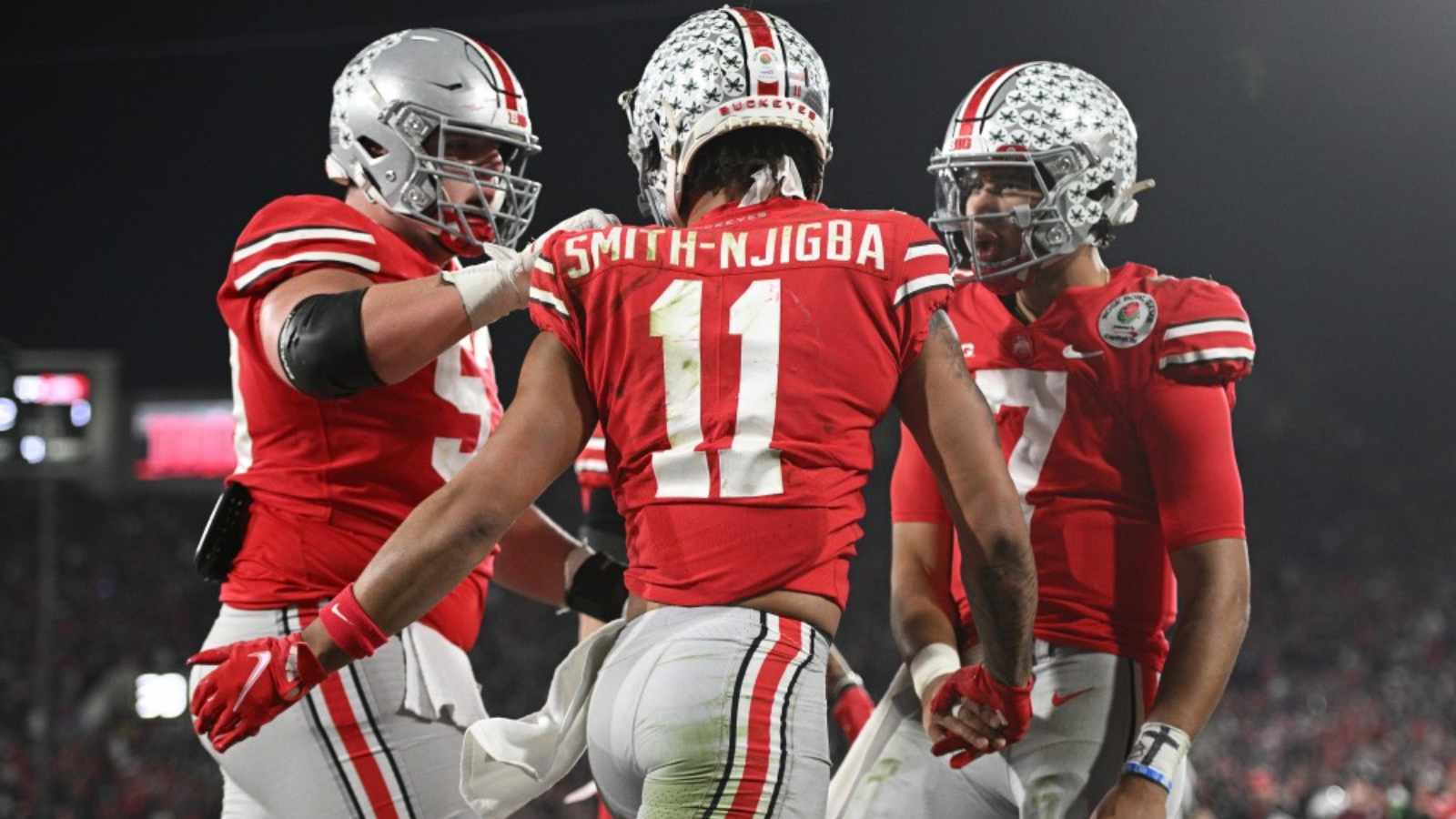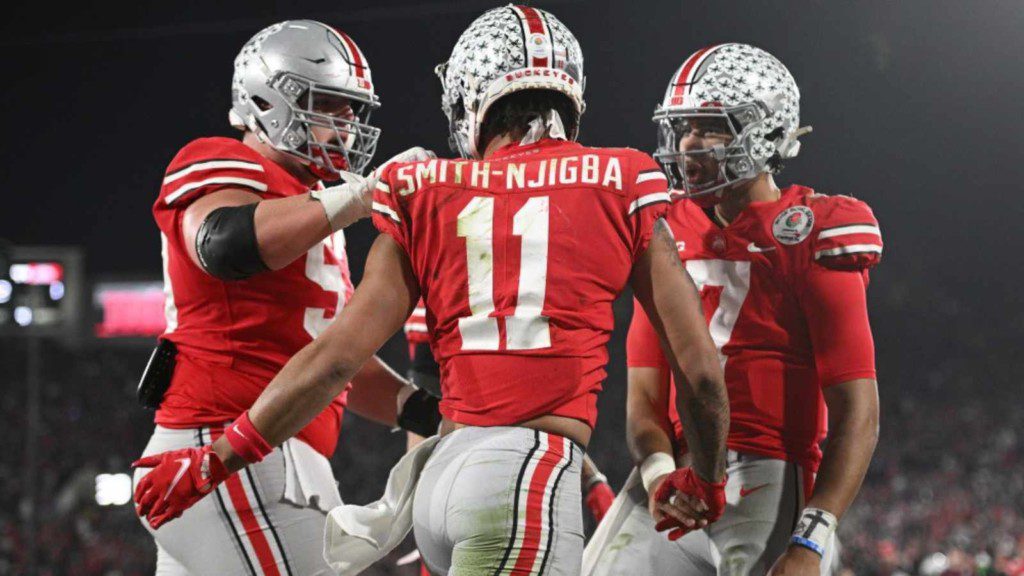 Ohio State's coach Ryan Day, was extremely pleased with what the duo had achieved on the pitch and lavished them with high praise after the match.
Ryan Day said, "C.J and Daxon have a great connection. They have a great feel, and I think there's a lot of trust there that's been built over the year. They read each other very well, and they've got a real special connection."
Twitter Reacts to Ohio State Buckeyes' victory
Also Read: "Aaron Rodgers makes me even sicker than Kyrie makes me," Skip Bayless rips apart Packers' QB