The NFL saw one of the most one-sided matches of the season to date, as the Dallas Cowboys put on an overall show to come out with a 56-14 victory against the Washington Football Team. The Boys were in ruthless form on the pitch, with their offense and defense both on song throughout the entirety of the match.
If you were to pinpoint one Dallas Cowboys player for his exceptional performance amongst the others, it would be their corner-back Trevon Diggs, who continues to go from strength to strength this season. The 23-year old recorded his 11th interception of the season when he picked off Washington quarterback Taylor Heinicke on Sunday.
Trevon Diggs stands a chance to break a 69 year long record of most interceptions in a season
With that epic interception, Diggs has almost reached a Cowboys record held since 1981. He also leads the NFL in interceptions this season, and it's no surprise given the fact that he is the first player since Dallas' Everson Walls to have a total of 11 interceptions in a season. He is only the seventh player to hit that mark in the Super Bowl era.
The record touching moment came in the first quarter of the match, as the Washinton Football Team attacked their goal, Trevon Diggs pouched the ball almost coming from behind his counterpart to complete his 11th interception of the season.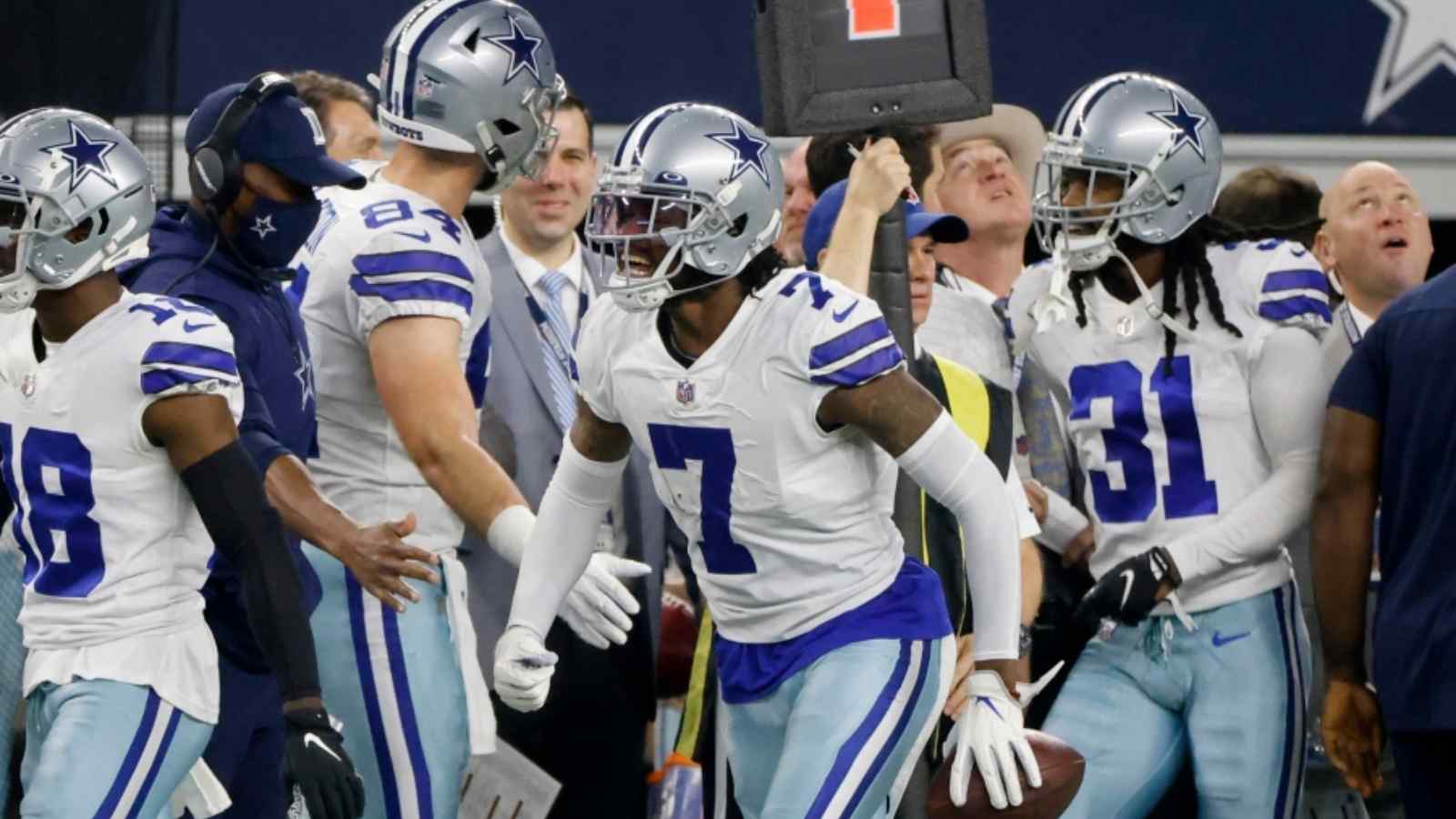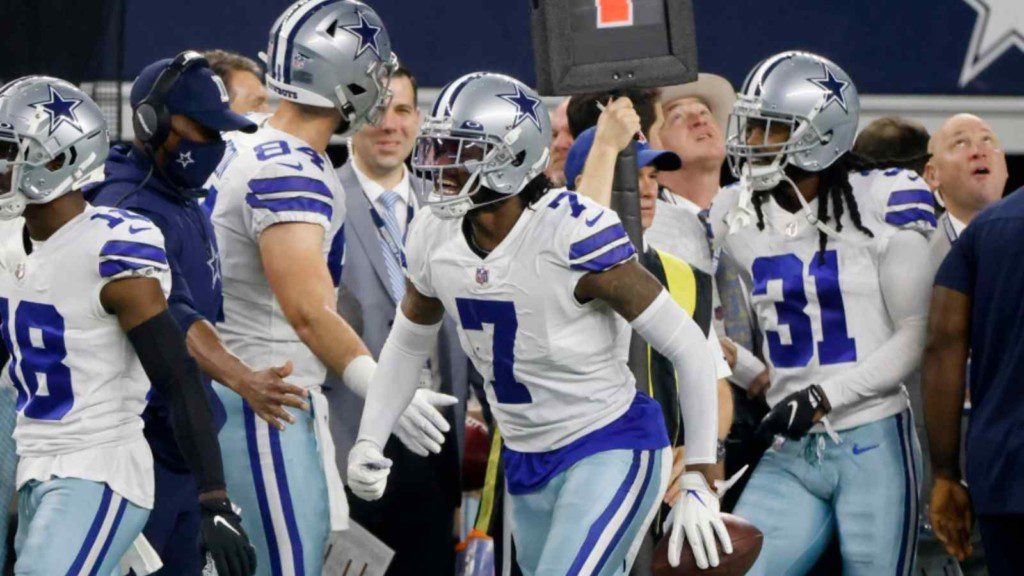 "I was in my feelings. Like, 'Wow, they really just did that,'" Diggs said of his interception.
It has been a revelatory season for Diggs, whom the Cowboy drafted in the second round (51st overall) in 2020. Trevon Diggs now stands a chance to break a record held by Dick "Night Train" Lane's NFL single-season record of 14 interceptions that has stood since 1952.
Also Read: "My GOODNESS": LeBron James reacts to Odell Beckham Jr's sensational Touch-Down in 30-23 victory for the LA Rams